Latest News on Warren Odze
Stage Credits
Productions
[Broadway, 2010]
Drums
[Broadway, 2006]
Drums
[Broadway, 2005]
Drums
[Broadway, 2000]
Drums
[Broadway, 1999]
Drums
[Broadway, 1999]
Drums
[Broadway, 1997]
Drums
Stage
Productions
[Broadway, 2010]
Drums
[Broadway, 2006]
Drums
[Broadway, 2005]
Drums
[Broadway, 2000]
Drums
[Broadway, 1999]
Drums
[Broadway, 1999]
Drums
[Broadway, 1997]
Drums
Warren Odze News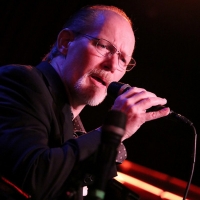 Photo Flash: J. Mark McVey In Concert At Birdland
by Chloe Rabinowitz - Feb 20, 2020
The Broadway at Birdland concert series presented J. Mark McVey in concert on Monday, February 17.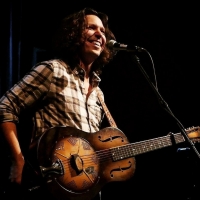 Morristown Jazz & Blues Festival Begins August 17
by A.A. Cristi - Aug 8, 2019
The ninth Morristown Jazz & Blues Festival will be held on the Green on Saturday, August 17, from noon until 10:00 p.m. This year the annual free concert pays tribute to the 40th anniversary of the world's greatest jazz radio station WBGO and to the 50th anniversary of the Woodstock Music Festival. An initiative by Morristown Mayor Tim Dougherty, it is made possible by the generous support of a long list of sponsors.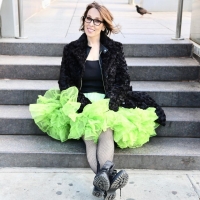 BWW Interview: Susie Mosher Wants You to Take Your Tuesdays to THE LINE UP!
by Richard Ridge - Jul 30, 2019
Monday nights belong to Jim Caruso's Cast Party at the legendary Birdland and now in less than a year the place to be on Tuesday night is Birdland's new downstairs theatre and The Line Up with Susie Mosher.
Richard Jay-Alexander Turns His Eye Onto Burlesque & Honey Beavers
by Robert Diamond - Feb 14, 2019
On Monday, February 18th (Presidents' Day) you'll find Richard Jay-Alexander at Midtown's Urban Entertainment Hall, The Greenroom 42, as Co-Producer and Director of HONEY BEAVERS: IT'S 9:30 PM. DO YOU KNOW WHERE YOUR CHILDREN ARE? It's a headlining debut for the downtown artist, but what many of you don't know is that the same girl, by day, is Jay-Alexander's Assistant, Nellie Beavers.
BWW Reviews: Steadfast Fans of Iconic BARBARA COOK Are 'On Her Side' at Lincoln Center's American Songbook
by Alix Cohen - Mar 1, 2015
"Are You Havin' Any Fun?" the formidable Barbara Cook breezily asks in song with the intimacy of an old friend. Having had her first paid (50 cents) singing job at the age of eight, Cook looks back on a lengthy career feeling lucky. It's been weeks since she's sung due to health issues laying her low, but Cook is not, she assures us, by any means down and out. "I like to feel people are on my side and you sure sound like you are." Throughout her show last night as part of the American Songbook series at Lincoln Center's The Appel Room, the artist performs with honesty, commitment, and the compelling interpretation for which she's well known. She asks that lights be turned up in order to see those with whom she communicates.
Photo Coverage: Sting & More Sing James Taylor at 54 Below!
by Kevin Thomas Garcia - Dec 30, 2014
54 Below, Broadway's Supper Club, just presented '54 Sings James Taylor,' a celebration of songs made famous by the iconic American singer-songwriter, last night, December 29. BroadwayWorld was there for the special concert event and you can check out photo coverage below!