Latest News on Melinda Gilb
Stage Credits
  [San Diego, CA (Regional)]
Seasonal Return Engagement, 2003
Mama Who
  [San Diego, CA (Regional)]
Seasonal Return Engagement, 2001
Mama Who
  [San Diego, CA (Regional)]
Seasonal Return Engagement, 2000
Mama Who
  [San Diego, CA (Regional)]
World Premiere, 1998
Mama Who
  [Broadway]
Broadway Production, 1985
Dora Bailey
Ensemble
Melinda Gilb News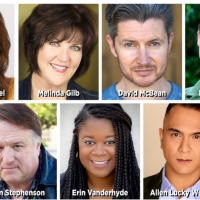 A CHRISTMAS CAROL is Next Up At Cygnet Theatre Beginning This Month
by Stephi Wild - Nov 16, 2021
A Christmas Carol returns to Cygnet Theatre for its seventh season of cheer. It has become a true holiday favorite, with San Diegans making Scrooge, the Spirits, and the Cratchit family part of their holiday tradition. This year the show features the same warm story of hope and redemption, along with new cast members!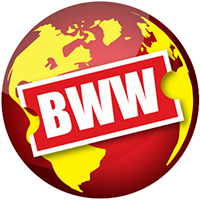 Fountain Hills Theater Announces 2021-22 Season
by Stephi Wild - Jul 3, 2021
Learn about the full mainstage and youth seasons at FHT, and how to purchase tickets now!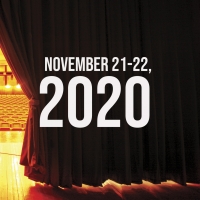 Virtual Theatre This Weekend: November 21-22- with Adam Pascal, Mary Testa and More!
by Nicole Rosky - Nov 21, 2020
Broadway might be dark, but that doesn't mean that theatre isn't happening everywhere! Below, check out where you can get your daily fix of Broadway this weekend, November 21-22, 2020.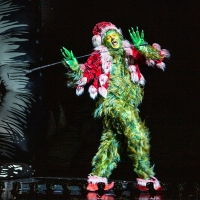 Cast and Creatives Announced for the Old Globe's DR. SEUSS'S HOW THE GRINCH STOLE CHRISTMAS! ON THE RADIO
by Chloe Rabinowitz - Nov 13, 2020
The Old Globe today announced the cast and creative team of its 23rd annual production of Dr. Seuss's How the Grinch Stole Christmas!, which this year will be presented by KPBS Radio in San Diego as a free audio-only production. Due to the ongoing pandemic, The Old Globe is unable to produce the San Diego favorite on its stage this year.
Cygnet Theatre to Stage A CHRISTMAS CAROL
by Julie Musbach - Oct 21, 2019
A Christmas Carol returns to Cygnet Theatre for its sixth season of cheer. It has become a true holiday favorite, with San Diegans making Scrooge, the Spirits, and the Cratchit family part of their holiday tradition. And for the first time, Cygnet Theatre is pleased to add a sensory friendly performance to the schedule. The family-friendly musical runs November 27 - December 29 at Cygnet Theatre in Old Town. Opening Night for Media is Saturday, November 30 at 8:00pm.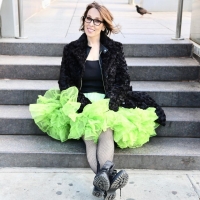 BWW Interview: Susie Mosher Wants You to Take Your Tuesdays to THE LINE UP!
by Richard Ridge - Jul 30, 2019
Monday nights belong to Jim Caruso's Cast Party at the legendary Birdland and now in less than a year the place to be on Tuesday night is Birdland's new downstairs theatre and The Line Up with Susie Mosher.
BWW Review: MENOPAUSE THE MUSICAL at the Welk Resort Theatre
by Ron Bierman - Apr 17, 2019
Menopause the Musical is set in New York's Bloomingdale's department store where four women with different backgrounds, but similar unwelcome symptoms of growing older, run into each other while shopping and begin to share their experiences. The musical's success depends on wry humor and nostalgia for pop songs from the 1950s through 80s. An overture precedes 23 tunes arranged as solos or for varied combinations of singers. Playwright Jeanie Linders left melodies intact, but rewrote the lyrics to fit the work's overriding theme: getting old is no fun, might as well laugh about what we can't avoid.

Fountain Hills Announces Upcoming Theater Season - MAMMA MIA!, FROZEN JR., and More!
by Stephi Wild - Apr 5, 2019
Fountain Hills Theater publicly announced their 2019-20 Season on Feb. 16th at Broadway in the Hills. There are a total of 15 knockout titles, including 10 musicals and 5 plays for its Mainstage, Mainstage Too! and Youth Theaters. For tickets, and Season Tickets, please call the Box Office at 480-837-9661 x3 or email play@fhtaz.org.

Welk Resort Theatre Announces 2019 Season
by A.A. Cristi - Mar 20, 2019
Welk Resorts Theatre today announced its 2019 season kicks off March 15 with San Diego theatre royalty starring in 'Menopause the Musical.' The 29th season of the famed Welk Theatre, which underwent a lobby remodel in 2018, also features Tony Award-nominated 'The Addams Family,' which will run Sept. 6 to Nov. 10, and Larry Raben's new 'Welkome Home for the Holidays!' running Nov. 22 to Dec. 29.  Weekly variety shows featuring popular classic rock tribute bands (The Eagles, Beatles and Neil Diamond) round out the season.
THE LINEUP with Susie Mosher at Birdland Theater
by Rebecca Russo - Feb 22, 2019
The Lineup with Susie Mosher is a wild, anything-goes variety show featuring entertainers from the Broadway, cabaret and comedy scenes. Actress/singer Mosher hosts the spontaneous extravaganza with her "dynamite voice, heartfelt observations and ridiculously funny improv." (Go Magazine) 
Melinda Gilb Videos
STAGE TUBE: Watch Highlights of Megan McGinnis and More in SENSE AND SENSIBILITY at The Old Globe
by Stage Tube - Jul 18, 2016
The Old Globe presents the West Coast premiere of Paul Gordon's delightfully romantic new musical SENSE AND SENSIBILITY, developed with Rick Boynton and presented in association with Chicago Shakespeare Theater, where it was commissioned and had its world premiere in April 2015. CST Artistic Director Barbara Gaines returns to the show as director of the Globe production. SENSE AND SENSIBILITY will play now through August 14, 2016 on the Donald and Darlene Shiley Stage in the Old Globe Theatre, part of the Conrad Prebys Theatre Center. BroadwayWorld has a first look at the cast in action below!
Melinda Gilb Frequently Asked Questions
How many Broadway shows has Melinda Gilb been in?
Melinda Gilb has appeared on Broadway in 1 shows.
How many West End shows has Melinda Gilb been in?
Melinda Gilb has not appeared in the West End