Imagine a world populated by beautiful, fit and vain vampires. Reginald Andres tumbles headlong into it as an unlikely hero who will have to navigate every kind of obstacle – the girl he loves but can't be with, a bully manager at work and the vampire chieftain who wants him dead. Fortunately, Reginald discovers he has a few unrecognized powers of his own. A new show with a lot of heart and just enough blood, Reginald the Vampire proves the undead life is just as complicated as life itself.
- Source
TVMaze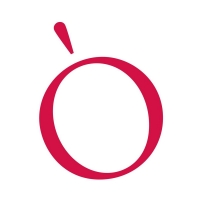 Oregon Shakespeare Festival Announces 2022 Season
by Chloe Rabinowitz - September 29, 2021
Oregon Shakespeare Festival today announced its 2022 Season, making a joyous return to repertory programming after two years of extreme uncertainty—and emerging with an ambitious vision of theatre as an accessible artform that can boldly meet our current moment....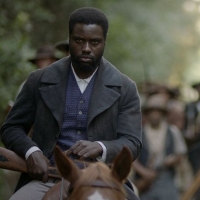 EMPEROR Sets Partnership With NAACP For August 18 Release
by Stephi Wild - August 17, 2020
The action-packed drama EMPEROR, produced by Sobini Films, was scheduled to be released theatrically on 700 screens on March 27th when cinemas were shut down nationally.    ...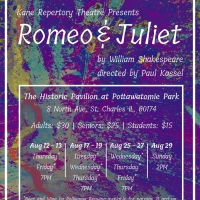 Kane Repertory Theatre Presents ROMEO AND JULIET
by Chloe Rabinowitz - July 20, 2021
Kane Repertory Theatre, in partnership with the St. Charles Park District, will present a live outdoor production of the Shakespeare classic Romeo and Juliet at the Historic Pavilion on the Fox River. The play, is directed by Northern Illinois University's Dean of the College of Visual and Performin...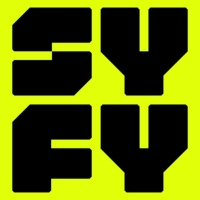 SYFY Announces New and Returning Series
by Michael Major - May 10, 2022
New series include "Reginald the Vampire," a dramedy based on Johnny B. Truant's "Fat Vampire" book series and starring MCU veteran Jacob Batalon as Reginald Andres, and "The Ark," a space-set survival drama from writer Dean Devlin that takes place 100 years in the future. Check out the new slate of...

Toronto LGBT Film Festival, Inside Out, Announces Lineup
by Stephi Wild - May 03, 2019
The 29th annual Inside Out Toronto LGBT Film Festival (Inside Out), championing innovative LGBTQ filmmakers from across the globe, revealed its full feature and short film lineup. The announcement was made today by Inside Out's Executive Director Andria Wilson and the festival's Director of Programm...

James Cromwell, Bruce Dern, Naturi Naughton, Harry Lennix, Kat Graham, Join Cast of Mark Amin's EMPEROR
by Macon Prickett - June 20, 2018
Sobini Films announced today that Oscar®-nominee James Cromwell, two-time Oscar®-nominee Bruce Dern and award-winning actress Naturi Naughton have joined Dayo Okeniyi in the cast in the Civil War-era EMPEROR, directed by Mark Amin, the veteran producer and former Vice Chairman of Lionsgate. Harry Le...