INJUSTICE WITH NANCY GRACE
When Pamela Vitale is found brutally murdered in her home on a California mountainside, detectives are led down a dark path to a killer hiding in plain sight. But even a sentence of life without parole can't guarantee this killer won't walk free.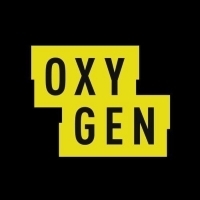 Oxygen Presents New Series INJUSTICE WITH NANCY GRACE, Premiering This July
by BWW News Desk - June 14, 2019
Television's most respected legal analyst, Nancy Grace gets to the bottom of some of the most challenging and multi-layered true crime stories.... (
more...
)

Oxygen Media Expands Its True Crime Programming Slate
by TV News Desk - May 07, 2019
Oxygen Media, the home for quality true crime programming, is aggressively expanding its original slate with six new greenlights and five series in development which include projects from Kim Kardashian, Mark Wahlberg, Ice-T, Jason Blum, Nancy Grace, Kate Snow and Paul Holes, it was announced today ... (
more...
)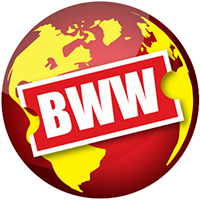 San Francisco International Arts Festival Publishes Schedule of Performances for THE PATH TO DEMOCRACY
by BWW News Desk - February 01, 2019
The San Francisco International Arts Festival (SFIAF) is pleased to reveal the full schedule of performances for the 2019 Festival that will run from May 23 - June 2 and have as a central theme The Path to Democracy. As the dark clouds of nationalism and fascism re-assert themselves on the global st... (
more...
)

REDCAT Announces Fall 2018 Calendar Of Premieres
by BWW News Desk - August 02, 2018
REDCAT, CalArts' downtown center for contemporary arts, announces adventurous international and LA performances featured in the ambitious new Fall 2018 season at REDCAT, including stunning stagecraft and object theater from Rotterdam, the world premiere of a new dance and video work by LA company Da... (
more...
)

Cincinnati Opera Announces Lineup for 2019 Season
by BWW News Desk - July 20, 2018
Cincinnati Opera, today announced the repertoire and casting for Cincinnati Opera's 2019 Summer Festival, which will run from June 13 to July 28. The company's 99th season begins with a charming production of Wolfgang Amadeus Mozart's The Marriage of Figaro in Music Hall's Springer Auditorium.... (
more...
)

THE WAY THE MOUNTAIN MOVED World Premiere to Headline Oregon Shakespeare Festival's 83rd Season; Lineup Announced!
by BWW News Desk - December 12, 2017
General ticket sales are underway for the Oregon Shakespeare Festival's (OSF) 83rd season, which begins with the first preview on Feb. 16 and continues through Oct. 28. The 2018 season features four plays by William Shakespeare, a re-imagined classic musical, two West Coast premieres, one U.S. premi... (
more...
)

Baryshnikov Arts Center Presents Dorothée Munyaneza in New York Premiere of UNWANTED
by BWW News Desk - August 07, 2017
Baryshnikov Arts Center (BAC) is pleased to present Rwanda-born, France-based choreographer Dorothee Munyaneza in the New York premiere of her new work, Unwanted. Performances areThursday, September 21, and Friday, September 22, at 7:30pm, at BAC's Jerome Robbins Theater, 450 West 37th Street (betwe... (
more...
)
Jacob's Pillow Dance Festival Announces the Full 2014 Schedule, 6/14-8/24
by BWW News Desk - May 20, 2014
Following the record-breaking attendance of Festival 2013, Jacob's Pillow Dance Festival announces the full 2014 Festival free and ticketed event schedule. Jacob's Pillow is a National Historic Landmark, home to America's longest-running dance festival, and a recipient of the National Medal of Arts.... (
more...
)
Bookworks Hosts Local and Touring Authors, 8/3
by BWW News Desk - July 01, 2013
In August, Bookworks hosts events with local and nationally-touring authors that will excite readers' mysterious and romantic sides and appeal to lovers-of books, pets, and music.... (
more...
)