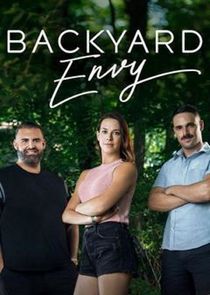 James DeSantis, Garrett Magee and Melissa Brasier make-up the exclusive exterior design and high-end landscaping firm, the Manscapers, and viewers will go along for the ride as this set of best friends and business partners reimagine outdoor spaces and help their clients turn the ordinary into the extraordinary. In every episode James, Garrett and Melissa will hatch a plan to do a full outdoor renovation design from rooftops to backyards in the suburbs and beyond. These "Two Wills and a Grace" are put to the test as they juggle tight deadlines, multiple clients and each other as they transform barren outdoor spaces into lush, jaw-dropping escapes
- Source
TVMaze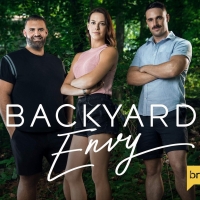 VIDEO: RuPaul's Drag Race Stars Get Expert Outdoor Makeover Advice on BACKYARD ENVY
by BWW News Desk - July 31, 2020
With the premiere of Backyard Envy quickly approaching (Tuesday, August 4th on Bravo at 10/9c), today the producer of both series, World of Wonder, presents a special crossover mini-episode with some of the cast of RuPaul's Drag Race. ...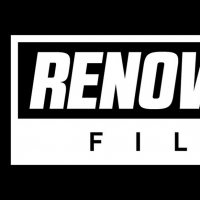 Renowned Films Hires ITV & LOVE ISLAND Commissioner
by TV News Desk - January 23, 2020
London-LA based award-winning global content studio Renowned Films today announced it has appointed former Channel 4 and ITV Love Island Commissioner Kate Maddigan as Head of Studios overseeing global production output and promoted Mark Raeburn to Managing Director as part of the Company's new major...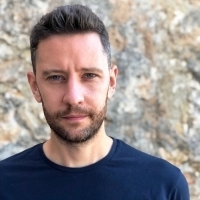 Renowned Films Appoints Chris Broughall as Head of Development
by TV News Desk - July 17, 2019
London-LA based award-winning global content studio Renowned Films has appointed former Gobstopper Television Executive Chris Broughall as Head of Development effective immediately, announced today by Renowned founders Max Welch, Duane Jones and Tim Withers....

Bravo Media Brings The Great Outdoors To New Exterior Design Series BACKYARD ENVY
by BWW News Desk - December 03, 2018
Bravo Media will give viewers a glimpse into elite rooftops, terraces and private exterior oases in the new original series, "Backyard Envy," premiering Thursday, January 17 at 10:00 pm ET/PT. James DeSantis, Garrett Magee and Melissa Brasier make-up the exclusive exterior design and high-end landsc...

BWW Review: Austin Opera Festively Reimagines Verdi's OTELLO in Austin, TX
by Amy Tarver - November 14, 2018
Continuing Austin Opera's relationship with Italian Operas, Giuseppe Verdi's OTELLO opened at The Long Center last Saturday. To a packed house and a full stage, Verdi's adapted story of Shakespeare's classic tragedy OTHELLO, struck a chord with the audience. Moving from the familiar OTHELLO, Verdi t...

BWW Review: RAPTURE, BLISTER, BURN at Iowa Stage Theatre Company
by Nolan Boggess - May 17, 2018
While the characters are dealing with heavy political and personal issues, Iowa Stage Theatre Company's Rapture, Blister, Burn, directed by Kristin Larson, is a delightful and thought provoking comedy with uncomfortably relatable characters making it a must see....

BWW Review: OC's Segerstrom Center Finally Becomes the Room Where HAMILTON Happens
by Michael Quintos - May 15, 2018
For three years, I have obsessed over the Original Broadway Cast Album of Lin-Manuel Miranda's ingeniously constructed, powerfully-rendered musical masterpiece HAMILTON, mostly because it just wasn't possible for me to see the show at its home at the Richard Rodgers Theatre in New York. Fast forward...

Bravo Media Expands to Seven Nights a Week of Original Programming Beginning Fall 2018
by BWW News Desk - April 11, 2018
Leading the way in premium unscripted content, Bravo Media will expand to seven nights a week of original programming in primetime, and unveiled a diversified slate of 11 new and 20 returning series, it was announced today by Jerry Leo, Executive Vice President, Program Strategy, Lifestyle Networks ...

BWW Review: 10 Reasons Why THE BOOK OF MORMON Tour at Segerstrom Arts Is Still a Hella Funny, Hella Good Show
by Michael Quintos - March 28, 2018
One thing is for certain about THE BOOK OF MORMON: this memorable, whip-smart, and downright gut-busting Broadway musical is still one of the funniest---if not the funniest---musical ever to exist in the 21st Century. The tour's return trip to Orange County's Segerstrom Center for the Arts in Costa ...

Foxwoods Announces Jam-Packed Labor Day Weekend of Entertainment
by BWW News Desk - August 28, 2017
Foxwoods Resort Casino, the Northeast's premier resort destination, is revamping your backyard barbeque plans this Labor Day weekend. Upgrade your long weekend and spend it with celebrity hosts, a hilarious comedian, country superstars and music legends....