WE TV's Hit Series BRIDEZILLAS is Now Casting for 12th Season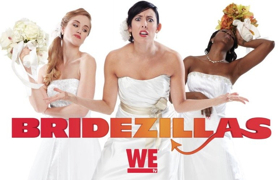 The legendary smash hit "Bridezillas" is back on We tv and Doron Ofir Casting cordially invites future brides with an undeniable vision to apply.
For 11 seasons, one television show defined and celebrated a cultural phenomenon, which is ultimately and unquestionably the right and privilege of every bride to demand perfection for her wedding. It's her wedding, her rules, HER day! She absolutely deserves it!
"Be as demanding, and as fearless as you need to be in order to pull off the greatest day of your life. Wear that badge with pride and take your place among the most celebrated, Instagram-worthy, social-media famous legacies and proudly be the next Bridezilla!" - Doron Ofir, casting director
Brides with weddings planned for August through December apply now at https://castingbrides.castingcrane.com.
Godzilla has nothing on a bride-to-be planning her dream wedding, as evidenced by the aptly named `Bridezillas'. The docu-series follows women who were perfectly normal before wedding planning took over her life. Grimly determined to realize their `dream wedding' at all costs, these out-of-control brides make the time leading up to their day of days an utter nightmare for everyone around them. In the end, they hope all the stress and meltdowns are worth it and they have the perfect wedding they've been dreaming of since they were little.
SOURCE Doron Ofir Casting