VIDEO: First Look - Chris Hemsworth & More in Trailer for VACATION!
The new generation of Griswolds is on road to Walley World and hitting more than a few bumps along the way in VACATION. This summer, take a road trip with Ed Helms, Christina Applegate, Chris Hemsworth, Leslie Mann and more. Check out the first trailer for the film set to hit theaters on July 29th!
The highly anticipated reboot of National Lampoon's iconic comedy VACATION also features son Rusty (now played by Ed Helms), his wife Debbie (Christina Applegate), and their kids (Skyler Gisondo and Steele Stebbins).
In the 1983 comedy, Clark and Ellen Griswold take their kids, Rusty (Anthony Michael Hall) and Audrey (Dana Barron) on a cross-country journey to Walley World theme park. In the reboot, co-directed by John Francis Daley and Jonathan M. Goldstein, Rusty carries on
THE FAMILY
tradition but not before encountering adventure and mayhem along the way.
Leslie Mann portrays Audrey in the film which also features appearance by Chris Hemsworth, Charlie Day and Nick Kroll.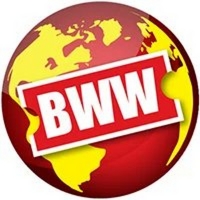 MULAN Star Ron Yuan to Helm Upcoming 47 RONIN Sequel

August 12, 2020

Mulan actor Ron Yuan has signed on to direct the sequel to the sci-fi film , 47 Ronin.
---