THE SOPRANOS To Receive Movie Prequel Developed by New Line & David Chase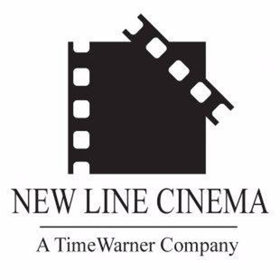 According to Variety, "The Sopranos" is receiving a movie prequel developed by New Line. The projects is titled "The Many Saints of Newark" and written by David Chase, creator of the original series on HBO.
Some of the fan-favorite characters from "The Sopranos" are expected to appear in the film - set in the era of the Newark riots in the 60s, when African-Americans and Italians were adversaries.
The Sopranos is an AMERICAN CRIME drama television series created by David Chase. The story revolves around the fictional character, New Jersey-based Italian American mobster, Tony Soprano (James Gandolfini). The series portrays the difficulties he faces as he tries to balance the conflicting requirements of his home life and his criminal organization. These are often highlighted during his therapy sessions with psychiatrist Jennifer Melfi (Lorraine Bracco). The series features Tony's family members, mafia colleagues and rivals, in prominent roles and story arcs, most notably his wife Carmela (Edie Falco) and protégé Christopher Moltisanti (Michael Imperioli).
The Sopranos is widely regarded as one of the greatest television series of all time. The series also won a multitude of awards, including Peabody Awards for its first two seasons, 21 Primetime Emmy Awards and five Golden Globe Awards. The series has been the subject of critical analysis, controversy, parody, and has spawned books, a video game, high-charting soundtrack albums, and a large amount of assorted merchandise. Several members of the show's cast and crew who were previously largely unknown to the public have had successful careers after The Sopranos. In 2013, the Writers Guild of America named The Sopranos the best-written TV series of all time, while TV Guide ranked it the best television series of all time.
Chase will serve as producer as well as co-writer on the film. Nicole Lambert will serve as executive producer. Chase's last feature film was the 2012 drama "Not Fade Away," starring James Gandolfini.
Click here to read the full article.
Related Articles View More TV

Stories