Photo Flash: THIS BUSINESS OF AUTISM Debuts To Sold-Out Crowd
On May 31st, the film "This Business of Autism" premiered on the big screen at Soundview Cinemas in Port Washington, New York, as part of the Gold Coast International Film Festival to a sold-out crowd of Autism advocates, local politicians and more.
The documentary, produced by Mesh Omnimedia, explores the benefits of employing individuals with Autism and prominently features Spectrum Designs, the largest employer of individuals with Autism in New York, that is headquartered in Port Washington. Following the film, the packed house engaged in a panel discussion with Spectrum Designs co-founders Patrick Bardsley, Nicole Sugrue, Stella Spanakos and filmmaker Stephen Mackey.
Centered on the acquisition, renovation and launch of Spectrum Design's new production facility, the film will address the positive impacts of developing profitable businesses while leveraging the unique capabilities of adults with Autism. In addition to exploring the growth and success of Spectrum Designs, the film examines several other nationwide organizations and initiatives and features the world-renowned Dr. Temple Grandin.
For more information on Spectrum Designs visit. here.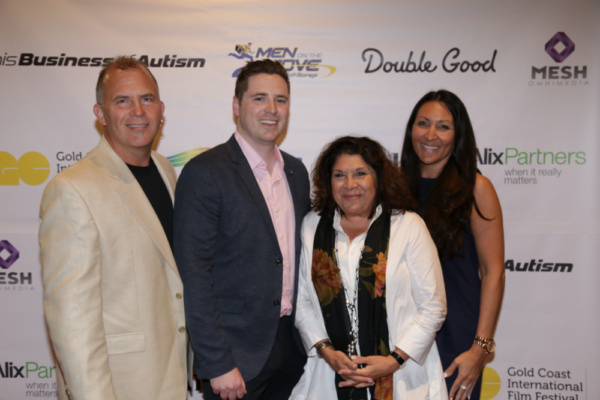 Filmmaker, Stephen Mackey with Nicholas Center and Spectrum Designs Foundation Co-Founders, Stella Spanakos, Nicole Sugure and Patrick Bardsley.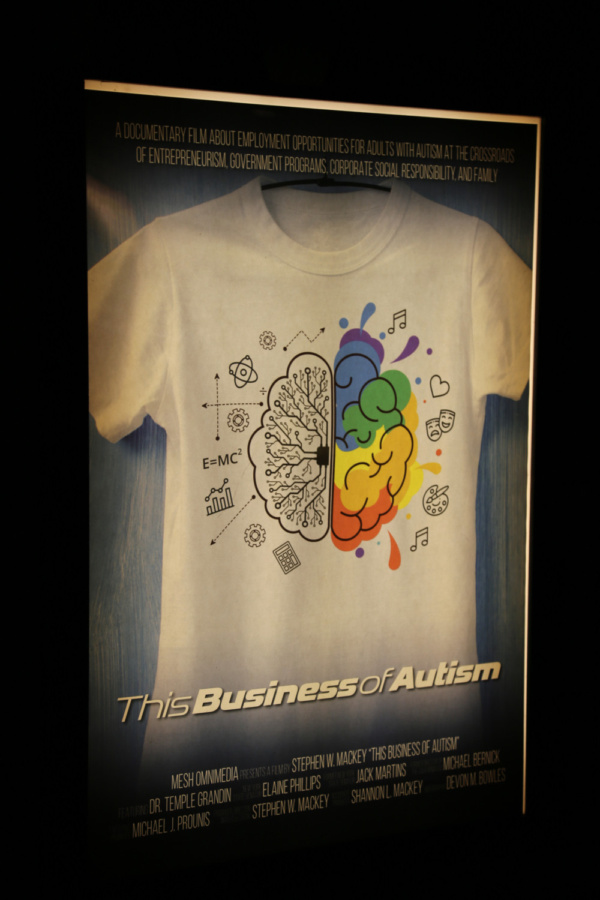 Official This Business of Autism film poster.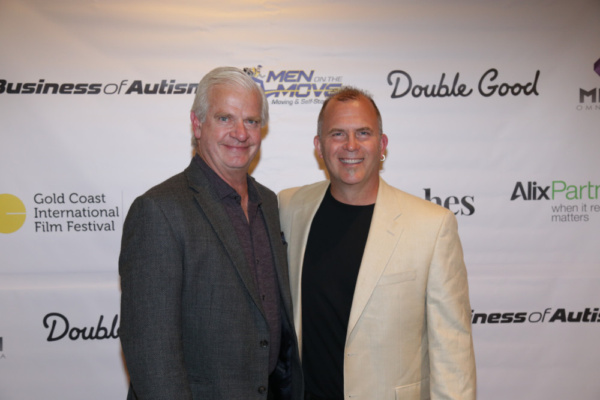 Executive Producer, Michael Prounis and Filmmaker, Stephen Mackey. This Business of Autism.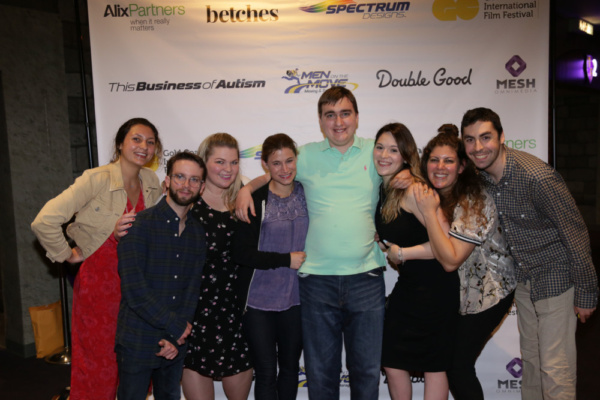 Film cast members having fun at the Premiere, This Business of Autism.

Sold Out Crowd for film premiere, This Business of Autism

Film sponsors and cast members, John & Amy Beyer and son, Greg with film maker, Stephen Mackey.