Outfest Announces Lineup for the 2018 Outfest Fusion LGBT People of Color Film Festival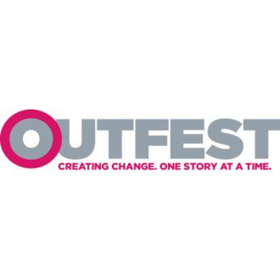 Outfest, the Los Angeles-based nonprofit organization dedicated to nurturing, showcasing, and protecting lesbian, gay, bisexual and transgender (LGBT) media, today announced its lineup for the 2018 Outfest Fusion LGBTQ People of Color Film Festival. Outfest Fusion, the only multicultural LGBT film festival of its kind, will be heldMarch 9-13 at the Egyptian Theatre in Hollywood and various locations throughout Los Angeles.
Now in its 15th year, Outfest Fusion will include five days of film screenings, filmmaker Q&As, filmmaking workshops and networking events that celebrate the diversity of the LGBT community. Outfest Fusion is presented by Showtime. "In the past 16 months we have seen an alarming number of statistics reporting an increase in violence against people of color and LGBTQ persons. This sad fact reminds me why Outfest Fusion matters. It is the power of our stories which create spaces for understanding, open dialogs, and enlighten each other to the universalities that make us human while celebrating those aspects that make us unique," reported Outfest Executive Director Christopher Racster. Outfest Fusion 2018 will kick off on Friday, March 9, with the annual Fusion Gala at the historic
Egyptian Theatre
featuring an exquisite collection of QPOC shorts celebrating the intersectionality of the LGBTQ family. There will be a special performance by the rapper and performance artist
Mykki Blanco
at the Fusion Gala After-Party.
Weekend
highlights include the LA premieres of Mr Gay Syria, a documentary following the lives of two gay Syrian refugees as they struggle to restore their lives; the quirky comedy White Rabbit, one of this year's
Sundance
NEXT standouts starring Vivian Bang, and Shakedown, a documentary exploring the LA strip club that celebrated female desire and sexuality within the African-American community. Also of note is the world premiere of the dramatic short, Happy Birthday, Marsha! about iconic transgender artist and activist, Marsha P. Johnson followed by the groundbreaking episodic series America in Transition which explores the wealth of different relationship, family, and social issues faced by trans people of color across the United States. Showtime's "The Chi" will also be screening an unaired episode immediately followed by a Q&A. On Monday, March 12, Fusion will be hosting a screening at
Plaza De La Raza
of the feel-good campy musical comedy Holy Camp! which is based on the cult play LA LLAMADA. The night will end with the LatinXplosive shorts program featuring films from directors Pedro Jorge, Candy Guinea, Armando Ibañez, Kase Pena, Nance Messino and Cole Santiago. "With provocative films coming to us from major festivals around the world, Fusion continues to be a home for vibrant voices within the QPOC diaspora," commented Outfest's Director of Programming Lucy Mukerjee. "Now more than ever Fusion's goal is to allow the spotlight to shine on our intersectionalities and celebrate our lives at a time when the world around us too often denigrates or criminalizes who we are." Outfest Fusion will also be hosting seven exciting workshops that will take place at various locations around Los Angeles. Led by Outfest QPOC alumni filmmakers, classes include Collaboration in Filmmaking, Worldbuilding Feminist Futures and a masterclass with QPOC writers on writing & pitching. These interactive classes and workshops will be instructed by Chanelle Tyson, Paisley Smith, Caitlin Conlen, Q. Allan Brocka,
Michelle
Badillo, Steven Canals, Chuck Hayward, Kase Pena, Henry Alberto, Abel Soto, Ean Weslynn, Deondray Gossfield and Quincy LeNear Gossfield. Outfest Fusion rounds out with the Fusion
Finale
on Tuesday, March 13 at the
California
African-American Museum for the One Minute Movie Contest, where all the submissions will be screened and prizes awarded. This year's theme is Keeping Silent/Speaking Truth. Winners of the One Minute Movie Contest will be invited to play their film at Outfest Los
Angeles
LGBT Film Festival in July. As previously announced earlier this year, shorts that win awards at Outfest Los
Angeles
now qualify for the Academy Awards.
For complete listings and to purchase tickets, log on towww.Outfest.org/fusion2018
or call 213-480-7088. Outfest Fusion 2018 is presented by Showtime. Premiere Sponsors include Comcast NBCUniversal and Gilead. Supporting Sponsors are Angel City Brewery, Deluxe, Ramada West Hollywood and The Fight Magazine. Media Sponsors include Adelante, Lesbian News, Q Life, and Revry.
Related Articles
View More TV

Stories