Notes & Quotes From NBC Sports Group's Monster Energy NASCAR Cup Series Coverage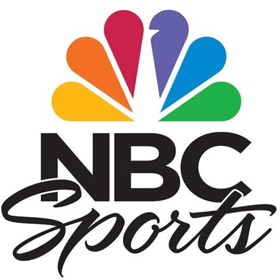 NBC Sports Group capped off the Fourth of July holiday with more than 18 hours of trackside NASCAR coverage from Daytona International Speedway. Coverage was highlighted by this evening's Monster Energy NASCAR Cup Series race on NBC, which saw Erik Jones and the No. 20 Joe Gibbs Racing Toyota narrowly beat Martin Truex Jr.in overtime to get his first win at the "World Center of Racing" and first-ever Cup Series win.
Tonight's race coverage also featured the broadcast debut of NBC Sports' newest on-air contributor Dale Earnhardt Jr. in the booth alongside NBC Sports Group's lead race announcer Rick Allen and 21-time Cup Series winner Jeff Burton. Daytona 500-winning crew chief Steve Letarte called the race from a position atop NBC Sports Group's new "Peacock Pit Box." In addition, NBC Sports host Mike Tirico joined NASCAR on NBC's pre-race and live race coverage, contributing commentary and reports from Daytona International Speedway. Marty Snider, Kelli Stavast, Dave Burns and Parker Kligermanreported from pit road alongside features reporter Rutledge Wood.
Pre-race coverage began on NBCSN at 5 p.m. ET with NASCAR America, followed by Countdown to Green at 6:30 p.m. ET. Krista Voda anchored pre-race coverage from NASCAR on NBC's new state of the art "Peacock Pit Box," alongside analysts Kyle Petty and Dale Jarrett.
RACE RESULTS
| | | |
| --- | --- | --- |
| Position | Driver | Car# |
| 1 | Erik Jones | 20 |
| 2 | Martin Truex Jr. | 78 |
| 3 | AJ Allmendinger | 47 |
| 4 | Kasey Kahne | 95 |
| 5 | Chris Buescher | 37 |
2018 NASCAR CUP SERIES STANDINGS
| | | |
| --- | --- | --- |
| Position | Driver | Points |
| 1 | Kyle Busch | 749 |
| 2 | Kevin Harvick | 692 |
| 3 | Martin Truex Jr. | 629 |
| 4 | Joey Logano | 618 |
| 5 | Brad Keselowski | 596 |
| 6 | Clint Bowyer | 594 |
| 7 | Kurt Busch | 566 |
| 8 | Kyle Larson | 544 |
| 9 | Denny Hamlin | 538 |
| 10 | Aric Almirola | 503 |
| 11 | Ryan Blaney | 496 |
| 12 | Jimmie Johnson | 461 |
| 13 | Erik Jones | 448 |
| 14 | Chase Elliott | 444 |
| 15 | Alex Bowman | 426 |
| 16 | Ricky Stenhouse Jr. | 407 |
The following are highlights from this evening's Monster Energy NASCAR Cup Series race coverage on NBC.
STAGE 3
Earnhardt as Erik Jones took the checkered flag: "A career defining night for that kid. His first win, in Daytona... He is winning on NASCAR's biggest stage. This race track is sort of the foundation of our sport, and he gets to drive into very, very hallowed grounds. He knows this. He is such a racer, and a purest at heart."
Burton added: "You saw the smile on Joe Gibbs' face. Joe has been very public in saying how bad he felt for Erik Jones, because they have been running good, but things just haven't worked out. But tonight they avoided trouble, did what they needed to do at the end, and got the win."
Letarte before the overtime restart: "Now it is going to be all about the two drivers up there. The crew chiefs are out of it, everyone is out of it. Now it is about who gets up the gears and has the most help."
Burton on the crash with five laps to go that took out Michael McDowell, Joey Gase and Aric Almirola: "You feel bad for Michael McDowell. He had a shot to win this race. He showed he could run up front."
Burton as Jimmie Johnson took the lead with 50 laps to go: "Jimmie Johnson, the seven-time champ, has led two laps all season!"
STAGE 2
Letarte on Alex Bowman, after Bowman moved into third place: "This has to be the biggest opportunity for Alex Bowman. I know he has a little damage, but I don't think it is going to hurt his car's speed. He is easily running in the third position. This is it. This is the green light for that young man to get his first win."
Earnhardt on the first "Big One" with 26 laps to go in Stage 2: "All the Penske cars, THE ONE organization that everybody came here thinking they had the best shot to win, all three of their cars wiped out in this accident. This is what Daytona is all about. It took out some contenders and now this really is an opportunity race for somebody sitting out of the Top 16."
Earnhardt on William Byron blocking Brad Keselowski before the first "Big One": "I have seen more aggressive blocks."
Burton added: "William Byron leading as a rookie, he had to insert himself. That is what you have to do. You can't go out here and just not block and let people go."
Burton on Denny Hamlin: "Before this race started yesterday, Hamlin said he expected to see a wreck fest. Well Denny Hamlin you were right! This is crazy, and we are not halfway."
STAGE 1
Letarte to Tirico on top of the "Peacock Pit Box" after Stage 1: "Mike I have to pick on you. That first lap, when they came by, your eyes grew."
Tirico added: "Yes, really big. It is awesome, you feel the roar of the engines and you feel it through your body."
Kligerman on the different lines at Daytona: "Speaking to Clint Bowyer the other day he joked to me, 'You know what the problem is getting those (other) lines to work. Dale Jr. isn't out here anymore. No one knows who to follow anymore. No one is leading the pack on the bottom.'"
Allen added: "I think a lot of drivers are going to start following the No. 17. He has had some incredible races at these restrictor plate tracks."
PRE-RACE COVERAGE
Prior to the race, NBC Sports host Mike Tirico talked racing and the tradition of Daytona International Speedway with Dale Earnhardt Jr. Below are excerpts from that conversation:
Tirico on Earnhardt's "Slide job, slide job" comments in Chicago: "So you enjoyed your first race broadcast (in Chicago), but did you ever think that you would say two words that would go viral?"
Earnhardt: "No. Everyone kept asking what is your catchphrase? And I was like, 'I ain't making no catch phrase. I let the fans come up with that'... We are going to have different on-track action every week, and I'm going to hopefully have a genuine reaction to it. Whatever happens, happens."
Tirico: "This place is like Lambeau, it is like the Rose Bowl. It is one of the cathedrals in sport. Can you take me back to the first time you saw this track with your own two eyes?"
Earnhardt: "I came here a lot as a kid, but the first Daytona 500 I ever saw was the first one I raced in as a rookie in the Cup Series."
Tirico: "You won the 500 twice, you won this race twice. You are such a historian of the sport, what does it mean to be part of the legends of Daytona?"
Earnhardt: "Well dad won 34 races at this track. I knew I wasn't going to win 34 races here. But I always thought when I added a win to the column at Daytona, I was adding to that legacy that he already built. I had 17 wins here and I'm very proud of that. Us together over 50 wins. I think that really says how much this place means to us. I always feel that when I come back here. Even out of the seat of the race car and up here in the booth. It is hallowed ground and it is very important to me. This is the cornerstone of our sport and we have our biggest moments here, and I think we will have another one here tonight."
Jarrett following his "Driver to Driver" feature interview with Bubba Wallace: "What a great young man. He has that confidence and a lot of charisma about him. He really believes that he is ready to make it in this sport. This sport is so much about timing. Getting yourself in the right place in the right time."
Tirico's reaction to Justin Haley's near win in Friday night's Xfinity race: "It is life changing. Now all of a sudden this young guy is a winner at Daytona, and by just an inch or so he is on the other side of the yellow line, and he is not. You may agree or disagree, I leave that to all the true racing fans. You love that sports can change lives with one outcome, one thing that happens."
Tirico on Earnhardt joining the NASCAR on NBC broadcast team: "He was with us at the Olympics in South Korea in February, and the Stanley Cup Final in Washington D.C. in May. So I promised I would come to his turf at least once. Either that or he was sick of being the guy who has the least experience in the NASCAR broadcast. So they brought me to do my first, during his second."
Tirico on the strong connections NASCAR fans have with their favorite drivers: "That connection is so different in this sport as drivers retire and go into the media. Maybe more than any other sport. That connection stays for years, for generations."