MINE Starring Laura Przybilla Set To Premier This March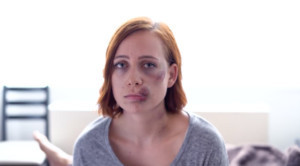 The new short film "Mine" by award winning filmmakers Adrian Batista and Fernanda Caride will premier this March perfectly timed for the National Women's month.
The short film stars actress Laura Przybilla in the lead role, a young woman trapped in her relationship, and oblivious to the gravity of the situation. This film just like the filmmakers previous film "Notas la Diferencia", which won multiple awards nationally and internationally, is set to educate people and bring social awareness to a serious topic - in this case domestic violence.
Produced by Handbag Films and Art the trailer is now available here: https://www.facebook.com/handbagfilmsandart/videos/2048694282085881/
Cast List: Laura Przybilla, Ramiro Batista, David Segarra, Hannah Worrell and Evan Olson.