Indie LGBT Documentary BETWEEN THE SHADES Announces LA Premiere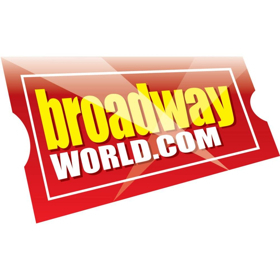 Dances with Films (DWF) officially announced the LA Premiere of LGBT Doc Between the Shades to screen at The TCL Chinese Theatre as one of six feature documentaries on June11th at 5pm.Tickets are available for sale here!
Filmmaker Jill Salvino's documentary features 50+ voices, among them: actress Beth Malone (Fun Home / Angels in America), actress Kathy Najimy and Democratic National Committee Treasurer Andrew Tobias. "No film can ever capture the immense diversity of the LGBTQI community, but it didn't stop us from trying," says director Salvino. " This film is about love and could not come at a more needed time." This film is building audience and winning hearts across America and will also Premiere in Alberta Canada on June 13th. "Focusing on the essence of each individual person, Salvino and cinematographer Christopher Vernale weave a focused story and tribute to our souls. Salvino makes each and every person interviewed into someone we know. She helps prove that, even with as many differences as we have, there are just as many things that we have in common. Most importantly, our need for love and acceptance." (
Review
)
Salvino directed TAKING IT FOR GRANTED, which played in dozens of festivals including the Big Apple Festival and won Best Drama at NYC's Downtown Film Festival. Salvino wrote and directed LIES PEOPLE TELL, which Premiered at The San Pedro Film Festival and went on to screen both in the US and Internationally. It was chosen by the New York Women in Film and Television as one of their top shorts of the year.
As an invited director, her contribution as director of THE SONNET PROJECT (#74), presented by the New York Shakespeare Exchange screened at festivals and is on tour in the United Kingdom. She is currently slated to direct a second Sonnet in 2018. Salvino is currently on the Festival Tour with her first documentary feature: BETWEEN THE SHADES which explores the various degrees of 'gay ' that exist in our society and frame up a conversation about the spectrum of LGBTQI and the strands of acceptance that bind us all. FILM INQUIRY had this to say: "The brilliance of focusing on our similarities with love, is that SALVINO is able to bring a mostly controversial subject to an extraordinary comfortable level. By the end of the film, the interviewees feel more like friends and family, rather than strangers or "others". It is a considerate and necessary conversation. It is an honest, non-intrusive, uncomplicated look into a sometimes very complicated subject. SALVINO'S astute focus on similarity and humanity make it non-intimidating and enjoyable. The distinct attention paid to the eyes, personalized each experience even more." SALVINO is able to garner such trust, that you can actually see the inner child in the faces of the interviewees. From the light in the eyes when they discuss their personal longings, to the tears of pain from their heartache. It takes a special kind of director to illicit this much honesty out of every day people, particularly in front of a camera."
Related Articles
View More TV

Stories
More Hot Stories For You