Actress Missi Pyle To Serve As 2018 Hot Springs Documentary Film Festival Honorary Chair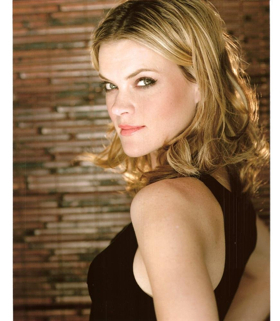 The Hot Springs Documentary Film Festival (HSDFF), presented by Mountain Valley Spring Water, announced today that Missi Pyle, an actress with more than 160 film and television credits and Broadway stage experience, will serve as honorary chair for the 2018 Hot Springs Documentary Film Festival, the longest running all documentary film festival in North America.
Born in Houston and raised in Memphis, Pyle had memorable small roles in movies and television until her breakout performance as the alien Lalari in Galaxy Quest. Since then, she's been seen in both prestige films and pop-culture favorites, including The Artist, Gone Girl, Dodgeball: A True Underdog Story, Big Fish, Charlie and the Chocolate Factory, and Captain Fantastic. Pyle also co-stars in the comedy Nobody's Fool, coming to theaters in November.
Additionally, Brett Morgen and Sally Jo Fifer will receive the HSDFF Impact Award during this year's festival. Morgen, whose acclaimed documentaries includeThe Kid Stays in the Picture, Chicago 10, and June 17, 1994, will screen his latest film, JANE, chronicling the life and work of primatologist Dame Jane Goodall. Fifer is the President and CEO of the Independent Television Service, popularly known as ITVS, which oversees the funding, co-production, and distribution of 40-50 independent documentaries a year. With Fifer at the helm, ITVS documentaries have won 25 Peabody Awards and 16 Emmys.
Every year, HSDFF's variety of thought-provoking documentaries are accompanied by eclectic, unique, fun, and talented personalities. This year is no exception.
Chef Anita Lo burst onto the culinary scene when Food & Wine Magazine listed her among the Top Ten New Chefs in America in 2001. Her Greenwich Village restaurant, Annisa, was a beloved New York destination for 17 years. She remains one of the most respected female chefs in the U.S.
Chef Edward Lee has competed on TOP CHEF and appeared on the PBS series The Mind of a Chef. He currently directs the LEE Initiative, aiming to increase diversity and equality in the restaurant industry.
Lo and Lee will accompany the documentary The Heat: A Kitchen (R)evolution on October 21. Both guests will be working with up-and-coming female chefs to create the food for that night's after party.
Samm Levine was part of the breakout ensemble cast of Freaks and Geeks, the short-lived but beloved Emmy-award-winning television series created by Paul Feig and often written and directed by Judd Apatow. Levine's acting credits in THE 20 years since include Inglourious Basterds, Not Another Teen Movie, and the Wet Hot American Summer series.
Sam will take part in a Q&A session following a screening of Freaks and Geeks: The Documentary, which examines how the show became a pop-culture phenomenon.
Bakari Sellers became America's youngest black elected official when he joined the South Carolina State Legislature in 2006. Eight years later, he ran for Lieutenant Governor. The film While I Breathe, I Hope chronicles his campaign against the backdrop of continued civil-rights struggles in the state.
Billy Redden was picked out of his high school class by director John Boorman to play Lonnie, the banjo-playing teenager in Deliverance. He will be HSDFF's special guest for the opening night film Hillbilly, a look at how stereotypes have impacted southern people, particularly the cultural divide during and after the 2016 election.
The 27th Annual Hot Springs Documentary Film Festival will be held October 19-27, 2018 at the Arlington Resort Hotel & Spa in Hot Springs, AR. The Hot Springs Documentary Film Festival offers an extraordinary mix of documentary features and shorts, both domestic and international, as well as exclusive film panels, student education initiatives, workshops, tributes to industry greats, and access to a host of celebrity guests and visiting industry professionals.
Festival All-Access Passes are available for $400, plus processing. General Admission tickets for individual screenings are available for $12.
All passes and tickets can be purchased through the festival website www.hsdfi.org.
About The Hot Springs Documentary Film Festival
Hosted by America's "First Resort Town" and held on the doorstep of a national park, the Hot Springs Documentary Film Festival is a culturally diverse and intergenerational event. The city's colorful past as the 1930's playground of Al Capone lingers in the air amidst the majestic turn of the century buildings that make up Bathhouse Row. In the 1950's, Hot Springs served as the boyhood home of President Bill Clinton.
Every October, this 9-day event takes over the town of Hot Springs, Arkansas. Film lovers from all over the country come to participate in our one-of-a-kind festival. With over 100 of the world's best documentary films screening, HSDFF continues to bring the best in documentary film to Arkansas along with free educational panels and workshops that provide unique opportunities for students and film lovers to grow in their craft and network with prominent figures in the documentary space.
Now approaching its 27th year as the oldest all-documentary festival in NORTH AMERICA and one of the longest running non-fiction festivals in the world, the Hot Springs Documentary Film Festival remains a prominent champion and protector of the documentary film genre.
For additional information, please visit http://www.hsdfi.org.
Related Articles View More TV

Stories
More Hot Stories For You