Portland Opera Launches 2018/19 Season With LA TRAVIATA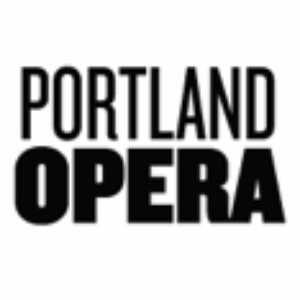 Portland Opera is thrilled to begin the 2018/19 season with Verdi's La Traviata. A crown jewel of grand opera, La Traviata tells the story of the brilliant and beautiful Parisian courtesan Violetta Valéry as she falls in love with Alfredo Germont. Haunted by her reputation and illness, Violetta navigates sexual politics and confronts societal expectations as she braves a broken heart. Portland Opera will present four performances of La Traviata on November 2, 4 (matinee), 8, and 10 at the Keller Auditorium.
"I am very excited to begin our new season with a traditional production of a work by one of my favorite composers, Giuseppe Verdi," says General Director Christopher Mattaliano. "This magnificent score and story are deeply human, and although it was composed 165 years ago, the situations and characters continue to resonate with audiences today."
"At the center of the Parisian Demimonde of the 19th century is one of opera's most beloved heroines, Violetta Valéry," says Stage Director Elise Sandell. "She lives in a world of luxurious and flagrant hedonism...and so will we in the audience while watching the opera! She's a woman with intelligence and heart, who seems to have everything a woman could want: riches, popularity, and men to dote on her. She dares to give it all up to live a life of real love with Alfredo, who sees only her. This is a story we love to live over and over again...and when we stay true to the characters and the music, it never disappoints!"
Christopher Larkin, who conducted The Turn of the Screw with the company in 2009, conducts the cast in a production directed by Elise Sandell, who was last with Portland Opera as the Associate Stage Director for Faust. Romanian soprano Aurelia Florian, whose performance of Violetta at the San Francisco Opera was called "incandescent" by the San Francisco Chronicle, makes her Portland Opera debut as the tour de force heroine. Tenor Jonathan Boyd, who sang the title role in last season's production of Faust, returns to the company as Alfredo. Weston Hurt, last seen as Portland Opera as Lord Enrico Ashton in Lucia di Lammermoor in 2014, brings his signature role of Germont to the Portland stage for the first time.
The cast also features Damien Geter as Doctor Grenville, Daniel Mobbs as Baron Douphol, and David Warner as Gastone. Three Portland Opera Resident Artists will also be featured, with Helen Huang singing the role of Annina, Camille Sherman singing the role of Flora, and Geoffrey Schellenberg singing the role of the Marquis.
La Traviata is sponsored by Barran Liebman LLP and Et Fille Wines. Portland Opera is grateful for the ongoing support of the Arts Impact Fund, The Collins Foundation, Meyer Memorial Trust, James F. and Marion L. Miller Foundation, National Endowment for the Arts, Oregon Arts Commission, and Regional Arts & Culture Council.
Portland Opera performed La Traviata for the first time in 1968, with the esteemed soprano Anna Moffo singing the role of Violetta. The company has since performed the opera in 1975, 1982, 1993, 2001, and most recently in 2008.
La Traviata~is adapted from~La Dame aux Camélias~(1852), a play adapted from the novel by Alexandre Dumas, fils. His father was the author of The Three Musketeers.
In 1936, Greta Garbo took on the role of the famous courtesan in the film adaptation,~Camille, with the Academy Award-winning director George Cukor.
Verdi composed over 25 operas during his career, with~La Traviata~being one of his peak "middle period" operas which, along with~Il Trovatore~and~Rigoletto, remain some of the most popular works in the operatic repertoire.
Richard Gere famously takes Julia Roberts to see La Traviata in the movie Pretty Woman, and the film's plot was also influenced by Verdi's work. There are a number of parallels between Julia Robert's character Vivienne and Violetta. Baz Luhrmann's film Moulin Rouge was also based on the same source material, La Dame aux Camélias.~

Performances take place at 7:30PM at the Keller Auditorium, with the exception of the matinee on November 4, which begins at 2:00 PM. One hour prior to each performance, audience members are invited to a pre-show lecture on the first balcony of the Keller Auditorium.
La Traviata will be sung in Italian with projected English translations.
Portland Opera is a proud participant in Arts for All-providing $5 tickets for Oregon Trail Card holders.
A limited number of rush tickets (for seniors, students, and United States Armed Forces personnel and their families) are available for performances of La Traviata. Student rush tickets are available online on the Monday before the performances. Call 503-241-1802 for more information.
The performance on November 4 at 2pm will include an audio description of the visual and physical events on stage for patrons who are blind or have low vision. For patrons who are deaf or hard of hearing, each performance is visually translated with English text projected above the stage.
Tickets for La Traviata are now available, starting at $35. For more information, and to purchase tickets visit http://www.portlandopera.org or call Patron Services at 503-241-1802. For more information, patrons may also contact the Opera Concierge at concierge@portlandopera.org. opera).