Date Of Birth:
July 29, 1941 (81)
Birth Place:
Manchester, ENGLAND
Latest News on David Warner:

Date of Birth: July 29, 1941 (81)
Birth Place: Manchester, ENGLAND
Latest News on David Warner
David Warner Awards and Nominations
Outer Critics Circle Awards - 2002 - Outstanding Featured Actor in a Play
David Warne, Major Barbara
Theatre World Awards - 2002 - Performance

David Warner, Major Barbara
David Warner News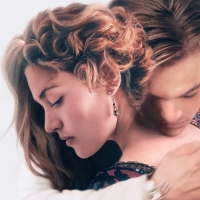 TITANTIC Returns to Theaters in February For 25th Anniversary
by Michael Major - Jan 10, 2023
"Titanic" will be re-released to theaters in 3D 4K HDR and high-frame rate. With a cast headed by Oscar® winners Leonardo DiCaprio and Kate Winslet, the film is an epic, action-packed romance set against the ill-fated maiden voyage of the 'unsinkable' Titanic, at the time, the largest moving object ever built. Watch the video trailer now!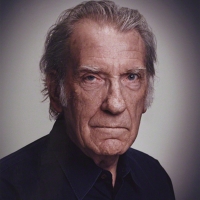 Tributes Paid After Death Of Actor David Warner
by Aliya Al-Hassan - Jul 26, 2022
Tributes have been paid to the actor David Warner after his death was announced..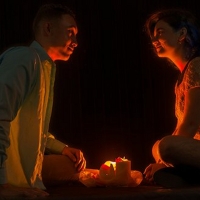 BWW Review: BOASTING A BOLD AND DIVERSE CAST JOBSITE TACKLES SHAKESPEARE'S MOST "FAMOUS PLAY" WITH ROMEO & JULIET at JOBSITE THEATER
by Drew Eberhard - Jan 21, 2022
The year 1985, the setting Fair Verona where we lay our scene. Over the years Romeo & Juliet has been translated, interpreted and conceived in many different forms and fashion. Outside of literature none more so than that of film and stage. Diverting back to literature briefly, Romeo & Juliet was first translated into English in 1562 as a poem entitled The Tragic History of Romeus and Juliet by Arthur Brooke.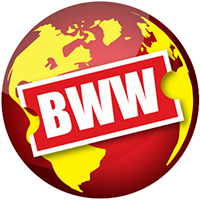 Stephen Joseph Theatre Welcomes Two New Board Members
by Stephi Wild - Feb 17, 2021
Amelia and John join a board comprising Helen Boaden, John Armistead, Kate Fenton, Christine Fitzpatrick, Clive Groom, Jon Lee, Richard Lumby, Alex Smith, David Warner, Mike Wilkinson and Sophie Wright.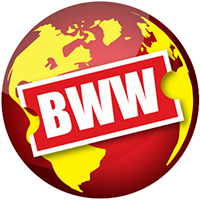 Draft Cincinnati May Festival Announces Conducting Fellow For The 2020-21 Season 
by A.A. Cristi - Jun 24, 2020
The Cincinnati May Festival announced Harry Cecil as the 2020- 21 Choral Conducting Fellow. In this capacity, Cecil will assist Director of Choruses Robert Porco and Associate Director of Choruses Matthew Swanson with the May Festival Chorus next season. Cecil was chosen as the May Festival's eighth Fellow following an in-person audition with the May Festival Chorus in February.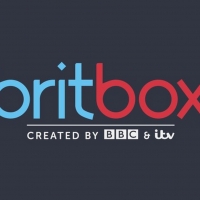 Streaming Service BritBox Will Launch The Complete BBC Television Shakespeare Collection
by Stephi Wild - May 21, 2020
BritBox, the subscription streaming service from BBC Studios and ITV with the largest collection of British television content in North America, will launch the full BBC Television Shakespeare Collection on May 26.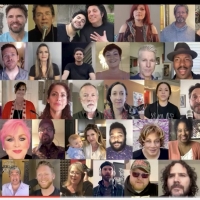 BWW Feature: Las Vegas Entertainment Community Comes Together to Inspire, Raise Funds with New Song, "Needing Each Other."
by Debbie Hall - Apr 28, 2020
The Las Vegas entertainment community has banded together and recorded a new song, a?oeNeeding Each Other,a?? along with an accompanying video. The song and video can be seen online on YouTube and was created as a fundraiser to assist the entertainment community.
Scythian's Appaloosa Festival Returns To Front Royal, VA, Labor Day Weekend 2019
by Tori Hartshorn - Mar 22, 2019
Appaloosa Roots Music Festival will return to Skyline Ranch Resort in Front Royal, Virginia, on Labor Day weekend—August 30-September 1, 2019—adding an entire third day of music to the two-day format of previous years. The annual festival, named "Best DC Music Festival" byParklife DC and nominated for 2018 "Best Family-Friendly Festival" at theFestX Awards in Las Vegas, has already announced its first round of performers—festival hosts Scythian, Steep Canyon Rangers, Dustbowl Revival, Humming House, YARN, Fireside Collective, Upstate, The Gothard Sisters, Marie Miller, Shane Hennessy, and Ben-David Warner will all take the stage. Fans should also be on the lookout for additional artists to be announced soon.
Portland Opera Launches 2018/19 Season With LA TRAVIATA
by A.A. Cristi - Sep 20, 2018
Portland Opera is thrilled to begin the 2018/19 season with Verdi's La Traviata.  A crown jewel of grand opera, La Traviata tells the story of the brilliant and beautiful Parisian courtesan Violetta Valery as she falls in love with Alfredo Germont. Haunted by her reputation and illness, Violetta navigates sexual politics and confronts societal expectations as she braves a broken heart. Portland Opera will present four performances of La Traviata on November 2, 4 (matinee), 8, and 10 at the Keller Auditorium.

Intrepid Theater Company Closes Second Season with UGLY LIES THE BONE
by Julie Musbach - Jul 24, 2018
In its inaugural season, Innovocative Theatre earned high praise for its ambitious productions of theater in the public interest. Last summer, critics lauded Dark Vanilla Jungle, a psychological drama on adolescent neglect and forced prostitution, as 'spectacular,' before it landed among the top three shows at the Tampa International Fringe Festival.
David Warner Frequently Asked Questions
How many Broadway shows has David Warner been in?
David Warner has appeared on Broadway in 1 shows.
How many West End shows has David Warner been in?
David Warner has not appeared in the West End
What awards has David Warner been nominated for?
Outstanding Featured Actor in a Play (Outer Critics Circle Awards) for Major Barbara and Performance (Theatre World Awards) for Major Barbara .
What awards has David Warner won?
Performance (Theatre World Awards) for Major Barbara.