PHILADELPHIA OPERA NEWS COVERAGE
The latest news on performances of Opera in Philadelphia.

2019 Richard Tucker Award Goes To Lisette Oropesa
by A.A. Cristi - April 09, 2019
The Richard Tucker Music Foundation announced today that Lisette Oropesa has been named as the winner of the 2019 Richard Tucker Award. The soprano already headlines major productions worldwide, and after her recent house debuts in the title role of Lucia di Lammermoor at the Teatro Real Madrid and ...
Pittsburgh Opera Presents HANSEL & GRETEL Based On The Beloved Fairy Tale
by Julie Musbach - September 20, 2018
Pittsburgh Opera continues our 80th season with Englebert Humperdinck's Hansel & Gretel. ...
NE QUITTEZ PAS Comes to O18 Festival
by Julie Musbach - August 16, 2018
Lauded as "one of the most creative and ambitious companies in this country" (New York Times), Opera Philadelphia justified that reputation once again when it launched its inaugural Festival O last season; the Washington Post found it "one of the most enjoyable additions to the fall calendar in year...

Opera Philadelphia's World Premiere of SKY ON SWINGS launches O18 Festival
by Julie Musbach - July 09, 2018
O18, the second edition of Opera Philadelphia's annual season-opening festival, launches on September 20 – on the eve of World Alzheimer's Day – with the world premiere of Sky on Swings....

Opera Philadelphia Wraps its Season with CARMEN
by Julie Musbach - April 27, 2018
On the heels of its tremendously successful twelve-day immersive O17 festival last fall, as well as a stunning production of George Benjamin's phenomenal critical sensation Written on Skin earlier this spring, Opera Philadelphia closes out its season with one of the world's most popular operas, Bize...

New Production Of CARMEN Closes Academy Season
by Stephi Wild - March 27, 2018
Mezzo-soprano Daniela Mack, who opened Opera Philadelphia's 2017-2018 season with a "vocally formidable" (The Philadelphia Inquirer) and "brilliant" performance (Opera News) in the title role of the new opera Elizabeth Cree, returns this spring to close out the season in the title role of one of the...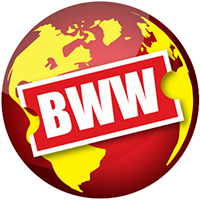 Pittsburgh Opera Presents THE ELIXER OF LOVE, A Comic Love Story Full Of Light-Hearted Fun
by Julie Musbach - February 21, 2018
Pittsburgh Opera concludes our 2017-18 season with Donizetti's L'elisir d'amore - The Elixir of Love, a fun romantic comedy about a traveling medicine show huckster who claims to possess a love potion....
Opera Philadelphia Presents the World Premiere Of CYCLES OF MY BEING Starring Lawrence Brownlee
by Stephi Wild - November 30, 2017
A new song cycle exploring the realities of life as a black man in America will receive its world premiere performance with Opera Philadelphia in a special one-night-only event on February 20. Cycles of My Being is the work of composer Tyshawn Sorey, a prodigious multi-instrumentalist and composer ...