Back to the Main Page | Browse Local Theatres
---
Latest Opera Reviews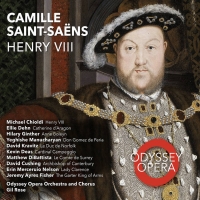 BWW Review: Odyssey Records Recording of HENRY VIII by Saint-Saens
by George Weinhouse - May 20, 2022
A new recording of Saint-Saens's opera HENRY VIII, by Odyssey Opera, has come my way. It is a complete version of the work which is dated 1883. Odyssey Opera is a company dedicated to the performance of operas that are out of the mainstream but are deemed worthy of recognition. ...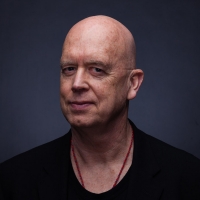 BWW Review: San Diego Opera's Production of AGING MAGICIAN at The Balboa Theatre Shows Off Magical Mystery
by Ron Bierman - May 20, 2022
'What the hell was that?' an opera fan asked her friend as we shuffled into a parking-garage elevator. Not an easily answered question after a viewing of AGING MAGICIAN. Ambiguity abounds and reality is mixed with fantasy. The reality side is clear, mostly. Harold is a middle-aged watch repairman...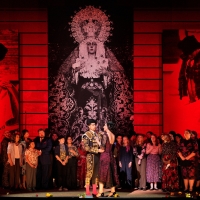 BWW Review: CARMEN at Minnesota Opera
by Jared Fessler - May 12, 2022
Featuring some of the most popular music to ever grace the opera stage, Minnesota Opera's Carmen brings every aspect of Bizet's thrilling tale to life, from its tantalizing beginning to its devastating climax....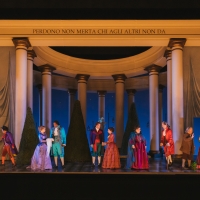 BWW Review: THE MARRIAGE OF FIGARO at McCaw Hall
by Erica Miner - May 08, 2022
If ever an opera could be described as "easy listening" and flawlessly engaging, Figaro would qualify hands down...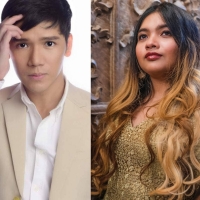 Review: Nina Campos, with Guest Gerald Santos, In Concert at Pinto Art Museum
by Vince Vicentuan - May 04, 2022
A summer night couldn't be more propitious: an amphitheatre sitting loftily atop rugged Antipolo terrains adorned with humongous homalomenas, philodendrons, and alocasias growing uninterruptedly, a buzzing crowd of guests gushing over the museum's Castillan-influenced architecture jutting into the n...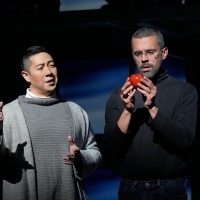 BWW Review: (R)EVOLUTION OF STEVE JOBS by Bates and Campbell under Zvulun Closes the Circle on Apple's Creation
by Richard Sasanow - May 03, 2022
On Saturday night, Version 2.0 of the Mason Bates-Mark Campbell opera, THE (R)EVOLUTION OF STEVE JOBS, opened brilliantly as a mainstage production of the Atlanta Opera, in its East Coast premiere, under Tomer Zvulun's taut direction and Michael Christie's smart baton. To say the audience greeted th...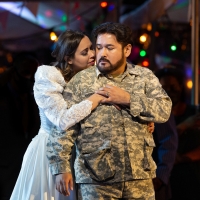 BWW Review: Soprano Nadine Sierra Makes a Splash – and a Splat – in Bloody New Simon Stone LUCIA at the Met
by Richard Sasanow - April 27, 2022
Well, no one can say that the Met doesn't have guts. After the tepid response that subscribers gave its Las Vegas version of Verdi's RIGOLETTO by Michael Mayer, no one would have suspected that they'd come up with a version of Donizetti's LUCIA DI LAMMERMOOR that made anything else it's produced loo...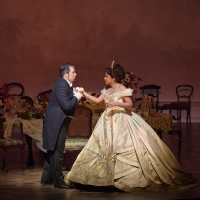 BWW Review: LA TRAVIATA's Powerhouse Cast and Crew Provide a Timeless, Stunning Production of The Verdi Classic at the Canadian Opera Company
by Isabella Perrone - April 27, 2022
The Canadian Opera Company marked its return-to-stage after nearly two years with this all-around stunning production of one of Verdi's most well-known works. Clocking in at just shy of three hours, the four-act opera tells the tale of Parisian courtesan Violetta (Amina Edris, making her COC debut) ...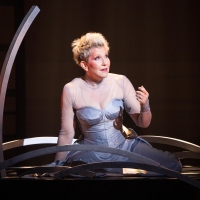 BWW Review: Joyce DiDonato's EDEN is a Little Less than Paradise at Carnegie Hall
by Richard Sasanow - April 25, 2022
Joyce DiDonato's recitals-as-events--where she introduces her personal philosophies as well as her art into the evening--have their ups and downs. Sometimes they are marvelous. Saturday night at Carnegie Hall, the concert, directed by Marie Lambert-Le Bihan with lighting by John Torres, that also se...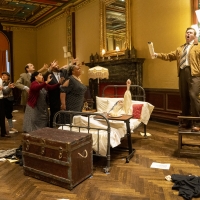 BWW Review: On Site Opera Is Back Performing Live and In-Person--and It's No GIANNI Come Lately
by Richard Sasanow - April 14, 2022
Celebrating its 10th anniversary season, On Site Opera gave its audiences a present: The lively, fun-filled GIANNI SCHICCHI--the only comedy in Puccini's trifecta, IL TRITTICO, which had its world premiere at the Met in 1918 and is surely its most popular of the triptych of one-acts. Of course, the ...