Click Here for More Articles on OPERA - NEW YORK CITY
Opera Exposures Announces 1st Recital of Fall Season Lineup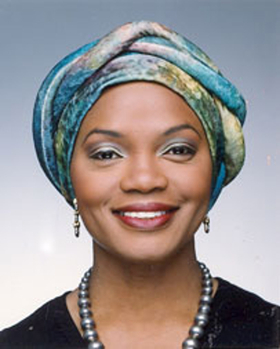 Opera Exposures,, Inc, a local 501(C3) created in 2004 by Edna Greenwich as a nonprofit arts organization supporting young and emerging musical artists that is dedicated to developing a diverse audience by performing in affordable venues, has announced its first recital of the Fall season. The performance, which will take place on Sunday, October 29, at 3 PM at the Snug Harbor Cultural Center, 1000 Richmond Terrace, in Staten Island, will feature Arias and Duets from La Traviata and Narrations from Alexandre Dumas' novel, The Girl Who Loved Camellias.
The singers will include Robert Mack (tenor), Mikayla Sager (soprano) and Anthony Turner (baritone); pianist JoNathan Kelly (Musical Director); and Special Guest - The Carlyle Hotel's fabulous entertainer, Chris Gillespie. Opera Exposures' Artistic Director Dwight Owsley will be the recital host and narrator.
Tickets are $25 for adults. Tickets for children up to 17 are Free when accompanied by an adult. Tickets are $10 for students ages 18 to 29.
During the afternoon, the following six devoted supporters of opera and Opera Exposures will be presented with New York City Council Awards:
Luna Kaufman, former Director of The New Jersey State Opera and author of Luna's Life, the story of her life, who former New Jersey Governor Thomas H. Kan noted: "From the horror of the Holocaust, Luna Kaufman emerged determined to improve our world. An inspiring story from an incredible woman!"
Virginia Allen, recipient of numerous awards, including Staten Island Women of Achievement and the New York State "Lifetime Distinction" Award.
Owsley, Opera Exposures' Artistic Director who was featured in the 2004 American Express Travel Magazine Travesias as one of the 12 most important people in the world of travel and is considered the preeminent hotel concierge in the world.
Carl M. Sylvestre, treasurer and the backbone of Opera Exposures, who brings his vast experience from positions at the Met Opera, the Whitney Museum, Manhattan Theatre Workshop, and currently serves as the Director of Development at Theatre Forward.
Judith M. Hoffman, a true champion of the arts who can be seen graciously sponsoring young artists of dance and opera at multiple events throughout the city.
Norma Darrigo, a Staten Island Woman of Achievement who has a passion for social justice as well as the arts. Mrs. Darrigo has shared that love over the last five decades with a dozen island organizations, from the Snug Harbor Cultural Center and Botanical Garden to the College of Staten Island and the YMCA.
BIOGRAPHIES OF RECITAL PARTICIPANTS
Robert Mack (Tenor), a member of the critically acclaimed Three Mo' Tenors, receives glorious reviews for his powerful and sweet lyric tenor voice, throughout the US and Europe. Recently, he sang the tenor solo in Handel's Messiah with Moab Music Festival and Alvin Ailey American Dance Theater; the role of Judy Johnson in the world premiere of a new opera that explores the life of Josh Gibson, "one of the Greatest Negro League players," The Summer King, with Pittsburgh Opera; and the role of Sportin'Life in Porgy and Bess with Toledo Opera, Springfield Symphony, Traverse City Symphony, National Chorale and at Margaret Island Open-Air Theatre in Budapest for their Summer Festival.
Mikayla Sager (Soprano) Praised for her "pure, lyrical and soaring voice" by Allegri con fuoco, this season Canadian soprano Mikayla Sager makes her role debut as the Governess in The Turn of the Screw with New York Conductors Symphony, and returns in concert with Opera Exposures, singing Violetta from excerpts of La Traviata, and other concerts throughout the US and Canada. Ms. Sager made her role debut as Fiordiligi (Cosí fan tutte) with Highlands Opera Theatre this past summer, performEd Mahler's "Rückert Lieder," as a guest artist in Julliard's Liederabend, and covered Micaëla (Carmen) with Brott Opera, a role she performed last season with Venture Opera, where she was described as "an impressive Micaëla" and "the epitome of innocence and gave a sweetly sung and heartfelt performance." With Venture Opera, Ms. Sager performed Norina (Don Pasquale,) and covered Zerlina (Don Giovanni.) Other roles include The Fox (The Cunning Little Vixen), Pamina and Second Lady (Die Zauberflöte,) and more. At age 21, Sager made her Carnegie Hall debut featuring her in the roles of Lucia (Lucia di Lammermoor), Papagena (Die Zauberflöte,) and Bess (Porgy and Bess).
Anthony Turner (Baritone) is enjoying success in opera, concert, and oratorio performances throughout the United States. His current projects include producing the CD Poets of the Harlem Renaissance, featuring Wayne Sanders on piano. He has sung the roles of Clarence Thomas in Clarence and Anita by NY composer Ben Yarmolinsky with Underworld Productions and William Henry in Harriet Tubman by Leo Edwards with Opera Ebony. Other credits include major roles in Street Scene, Cavalleria Rusticana, Les Contes d"Hoffmann, La Boheme and Die Fledermaus. He has been featured soloist with the Dance Theatre of Harlem production of St. Louis Woman at the Kennedy Center, toured the US and Europe with performance artist Laurie Anderson in Songs and Stories from Moby Dick and was featured guest on the PBS Great Performances series Aida's Brothers and Sisters: Black Voices in Opera.
Turner is an exponent of the classical art song tradition of music by black and minority composers and includes this repertoire in his concert appearances. He is Professor of Voice at NYU, Tisch School of the Arts, New Studio on Broadway and at Wagner College on Staten Island.
Gillespie (Special Guest) epitomizes grace style and sophistication with the tradition of New York City's famed Carlyle Hotel. He has performed in Austria, France, Germany, Australia, Colombia and The Philippines. As a composer and performer, he has entertained Sir Paul McCartney, Bette Midler, Billy Joel, Mary Wilson and heads of state. He entertains at Bemelman's Bar at the Carlyle Hotel in New York City Tuesday through Saturday from 5:30 to 8:30 PM or from 9:30 PM to 12:30 AM.
Kelly (Music Director/Accompanist) is an assistant conductor at The Metropolitan Opera. He has worked in similar capacities at the San Francisco Opera, Glimmerglass Opera, Opera Theatre of Saint Louis, Opera Theater of Lucca, and the Chautauqua Institution. Frequently seen in concert, he has appeared with many of today's leading performers, including Elina Garan?a, Susan Graham, Hei-Kyung Hong, Anna Netrebko, Ramon Vargas, Rolando Villazon, Joshua Bell, and Sting. Formerly a lecturer at Yale University, he is a faculty member at the Manhattan School of Music. Born in Worcester, Massachusetts, Mr. Kelly spent his formative years in Kentucky. He graduated summa cum laude from the University of Cincinnati College-Conservatory of Music and continued his studies at the Manhattan School of Music under the tutelage of Warren Jones.
Dwight Owsley (Narrator), born in Texas, owes many of his early musical influences to Ethel Waters, Bessie Smith, Muddy Waters and Leontyne Price, as well as to the excellent and loving "home training" received at the knee of his mother Mary Veche Owsley (aka Jiveass). Also, much of his inimitable "joie de vivre" springs from her firm love and tutelage. He has lived in New York City for more than thirty-five years. An enthusiastic performer since infancy, he has appeared on stage in recitals, operas, musicals, and in night clubs internationally. His musical interests have always been divided between grand opera and American jazz and folk standards. He has sung with Barbara Carroll, Bobby Short, Hank Jones, Billy Joel and Kurt Wieting. He sang New Year's Eve performances in the Carlyle Hotel's Bemelman's Bar for seventeen years.
OPERA EXPOSURES
Founded by Edna Greenwich in 2004, Opera Exposures launched its premier operatic event at Saint Mark's Church with great success. Opera Exposures aims to support young and emerging artists. It is also dedicated to building the audience for opera by presenting concerts in non-traditional venues.