Latest News on Chris Gillespie
Chris Gillespie News

George Street Gala Honors Seward And Cecelia Joyce Johnson
by A.A. Cristi - Apr 16, 2019
Seward Johnson, "America's most popular sculptor;" his wife, writer and producer Cecelia Joyce Johnson; and the Middlesex County Board of Chosen Freeholders will receive the Thomas H. Kean Arts Advocacy Award during George Street Playhouse's annual gala on May 5.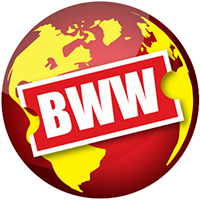 Cast Announced For HANDS ON A HARD BODY From The Keegan Theatre
by A.A. Cristi - Jan 21, 2019
The Keegan Theatre continues its 22nd season with the announcement of the cast and creative team for the regional premiere of the musical HANDS ON A HARDBODY. Inspired by the true events of the acclaimed 1997 documentary of the same name, HANDS ON A HARDBODY features a catchy combination of blues, rhythm & blues, and country songs co-written by Amanda Green and Trey Anastasio of the band Phish. Keegan's production is co-directed by Elena Velasco and Mark A. Rhea with music direction by Jake Null and choreography by Elena Velasco. The show runs March 9 through April 6, 2019 at The Andrew Keegan Theatre in Washington, DC, with the press opening slated for Tuesday, March 12 at 8:00 p.m.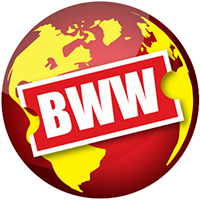 Keegan Theatre Goes Romantic with THE BRIDGES OF MADISON COUNTY
by Julie Musbach - Jul 18, 2018
The Keegan Theatre closes out its 21st season with the Tony Award-winning musical THE BRIDGES OF MADISON COUNTY, opening on August 4, 2018. An acclaimed musical based on the best-selling novel, THE BRIDGES OF MADISON COUNTY was developed by the Pulitzer- and Tony Award-winning creative team of Jason Robert Brown (The Last Five Years, Parade, Songs for a New World) and Marsha Norman.
Opera Exposures Announces 1st Recital of Fall Season Lineup
by BWW News Desk - Oct 19, 2017
Opera Exposures,, Inc, a local 501(C3) created in 2004 by Edna Greenwich as a nonprofit arts organization supporting young and emerging musical artists that is dedicated to developing a diverse audience by performing in affordable venues, has announced its first recital of the Fall season.
Photo Coverage: Gov. Cuomo, Harry Belafonte, and Others Join Friars In Saluting Mayor David Dinkins on His 90th
by Stephen Sorokoff - Jun 30, 2017
The security was tight in the Monastery last night as politicians, tennis legends, celebrities and Friars gathered in the Frank Sinatra Dining Room to pay tribute to David Dinkins on his 90th birthday.   The security protection wasn't good enough however to stop one of the greatest comedians on the planet, Dean Emeritus Freddie Roman (MC) to have some fun with the former Mayor.  As a matter of fact Gov. Andrew Cuomo, who made a special trip down from Albany to be at the Friars got some laughs himself during his heartfelt tribute to Mr. Dinkins.  There was much love, laughter, joy, and a few tears in the club during the evening, as there always is in the Friars Club.  I couldn't help thinking as I watched all the Democrats and  Republicans in the room enjoying each others camaraderie, how great it would be if all our representatives in Washington would become Friars, meet in The Monastery, feel the love, and solve the nations problems. 
Photo Coverage: Chita Rivera Attends Friars Salute To Bobby Short
by Stephen Sorokoff - Apr 20, 2017
Yankee Stadium has it's 'Legends Seats' and Monuments prominently displayed in the 'House That Ruth Built'.  Then the current team takes the field and future legends start to play ball.  In the Friars Club show biz past and present are always in the house.  Their photos are on the wall and names are engraved on the chairs in the Frank Sinatra Dining Room.  Then as so often happens an 'insiders' great show is produced for the members and those legends current and future entertain their fellow Friars.  So it happened last night as the Friars Club honored Bobby Short, the legendary cabaret singer/pianist who was best known for his three decade plus music residency at Cafe Carlyle in New York City.  The music of Bobby Short was brought to life by some current Cafe Carlye and Bemelmans Bar stars in a spectacular evening produced and hosted by Friar Jeff Leibowitz and Co-Produced by Friar Will Friedwald.
Keegan Presents Award-Winning Musical PARADE Opening 3/11
by A.A. Cristi - Feb 27, 2017
The Keegan Theatre presents PARADE, the Tony Award-winning musical by acclaimed playwright Alfred Uhry and composer Jason Robert Brown. PARADE is a stirring musical about a miscarriage of justice in early 20th-century Georgia, when a Jewish outsider was wrongly accused of murder. A love story emerges thanks to the strength, passion and loyalty of Leo's wife, Lucille. PARADE runs March 11, 2017, through April 8, 2017, at The Keegan Theatre in Washington, D.C.