Trixie Whitley Shares New Video, Little Shalimar-Produced Album Out 3/29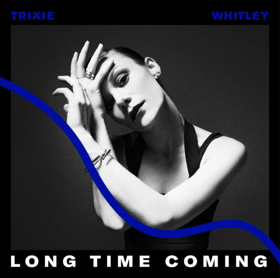 Trixie Whitley has revealed the video for "Long Time Coming," the second part of a visual trilogy leading to the release of her third studio album, LACUNA, due March 29, 2019. "Longtime Coming" and the initial track released last month, "Touch," are both available for streaming now at all DSPs. LACUNA was created in conjunction with Run The Jewels producer Little Shalimar, and sees Whitley pulling classic soul into a future world thru a fascinating, heady blend of hi-fi electronic sounds, hypnotic rhythms, and her trademark vocals with gut punching lyrics. LACUNA is available for pre-order now.
"Trixie Whitley is the real deal," says Little Shalimar. "A true artist, more concerned with mining deep emotional truths than fashions or conceits. Making LACUNA with her was deeply gratifying and I consider it one of the artistic highlights of my life. I'm very excited to share it with the world."
The music videos for "Long Time Coming" and "Touch" were created by Whitley with visual artist and creative director Hannah Marshall, known for her signature monochromatic aesthetic and her work with bands such as The xx, Florence and The Machine, Savages and Goldfrapp.
WATCH "LONG TIME COMING"
WATCH "TOUCH"
PRE-ORDER LACUNA
While the trilogy is a personal study of the space in-between, it unravels a slow-burning language of physical movement and focuses on the evolution from an individual to a collective sense of intimacy, trust, and all its liminalities in-between.
"For me the new album is all about perception, possibility and the imagination," says Whitley. "'Long Time Coming' is largely about the tension which can exist between two individuals. It is an ode to the departures and new beginnings which often occur at the same time, an observation of this rich yet challenging process we experience when going through changes and transitions. I've always been intrigued by the space between opposing elements which may seem like a void but contains a well of information - that's why I'm calling the album LACUNA."
Trixie Whitley will be touring Europe and North-America all year in support of LACUNA. The first string of dates was just announced and includes two shows at the renowned Ancienne Belgique in Brussels - one of which is already sold out - as well as headline shows in Amsterdam, Frankfurt, Munich and Leeds. Trixie will also be joining dEUS as a Special Guest on their Ideal Crash Tour this spring.
For all confirmed dates and updates, visit www.trixiewhitley.com.
More Hot Stories For You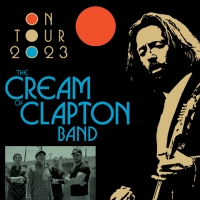 The Cream of Clapton Band Will Tour Europe and the United States in 2023

December 4, 2022

When Eric Clapton's 'Heaven Band' toured from the mid 1980s to early '90s, bass player Nathan East said the quartet came up with the name "because it was it was some of the most fun we ever had." Almost four decades later, another quartet of stellar musicians with familial ties to the original group have formed The Cream Of Clapton Band and will hit the road with that same fun-loving spirit to perform The Very Best of Eric Clapton in March 2023.
---
Photos: Dua Lipa, Jack Harlow, Selena Gomez, H.E.R., Imagine Dragons, and More Attend VARIETY HITMAKERS

December 4, 2022

Yesterday, Variety hosted its sixth-annual Hitmakers celebration looking back at the year in music and recognizing the writers, producers, publishers, managers and executives who helped make—and break—the 25 most-consumed songs of the year, as measured by Luminate. Check out photos here.
---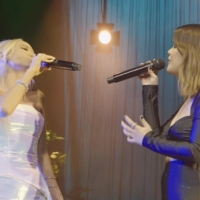 VIDEO: Watch Kristin Chenoweth and Country Star Maren Morris Sing 'For Good' from WICKED

December 4, 2022

Maren Morris surprised audiences by bringing out Kristin Chenoweth to join her for a performance of 'For Good' from WICKED during the final show of Morris's Humble Quest concert tour at Nashville's Bridgestone Arena. Watch the video here.
---
Dave Stryker Organ Trio, Kurt Elling And More Coming Up At Birdland, December 6 - December 18

December 2, 2022

Get all the details on all of the exciting jazz programming at Birdland Jazz Club and Birdland Theater running December 6 through December 18.
---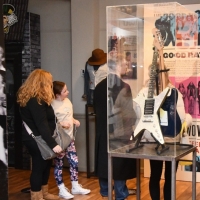 The Long Island Music & Entertainment Hall of Fame Now Open to the Public

December 2, 2022

The Long Island Music & Entertainment Hall of Fame has announced the Grand Opening of the non-profit organization's first physical facility, and Long Island's very first Hall of Fame, on November 25th, 2022, at 97 Main Street, Stony Brook Village, NY.
---