Meg Mac Releases New Single I'M NOT COMING BACK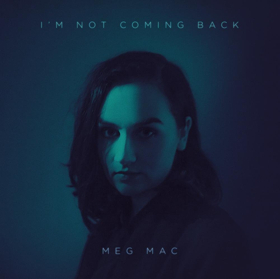 Meg Mac is thrilled to unveil her new single, 'I'm Not Coming Back'. Using beautiful harmonies interwoven with an anthemic drum beat, the song explores the idea of letting go of someone who is only around when they need you.
"Everyone has a person in their life that's only around when they need something. You only hear from them when they need you; they only call you when they're down. So you pick them up and try to take a little pain away. But when you need them, they're never around".
This past December, Meg unveiled the song and accompanying video for the empowering, "Something Tells Me" - the second release off of her upcoming album. The song is about trusting your instincts and shutting out the noise of what everyone else thinks.
She has one of the most breathtaking and profoundly soulful voices in music today; an expressive and emotive instrument that brings drama to her songs about vulnerability, self-worth and loss of identity. "My voice is who I am more than I can ever be," Meg Mac says. "It's when I can be free and say what I want."
After winning Triple J's Unearthed Artist of 2014, Meg has gone on to win over audiences worldwide with her elusive and dark pop that merges multiple genres and defies expectations.
Her self-titled EP, released in 2015 has since gone platinum, with the lead track, "Roll Up Your Sleeves," synched to US TV series 'Girls,' 'Grace and Frankie' and 'Astronaut Wives Club.'

She then emerged with her first album Low Blows, a powerful set of deep soul, produced by the team responsible for Leon Bridges' Coming Home. Debuting at number two on the Australian Album Charts, the 2017 release found fans at tastemakers like InStyle, Buzzfeed, Noisey, V Magazine and the New York Times who called her music "rooted in soul with just enough contemporary production."
Meg's enthralling live show has led her to consistently sell out tours all across Australia. Since then, she has toured with D'Angelo, played major festivals stateside like Governors Ball and SXSW and she just finished a very successful headline tour in North America.