Adia Victoria Drops New Single 'Dope Queen Blues'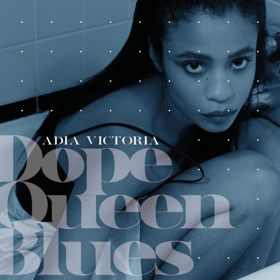 Adia Victoria's new single, "Dope Queen Blues" is out today via Canvasback Music. The single was produced by The National's Aaron Dessner and of the track she notes, "I wrote it about when I was down in Atlanta with friends talking about my early 20's when I lived there. It was a hazy, wild, debaucherous time. I was putting myself back in the shoes of that 20 year old that had just absolute freedom. We were making money and blowing it. It was a carefree time when we reveled in all of our vices. When I first wrote it it was just me and my guitar but when I went in with Aaron, I said, I don't think this is bad enough or hitting hard enough so Aaron sat down on the piano and did that. I remember after that initial session, Aaron dropped me off at the train and I was sitting on the train and it was then that I knew we were on to something really special."
This Saturday, September 29, Adia will be playing at NYC's Forest Hills Stadium as part of the The National Presents: There's No Leaving New York, a two day event put together and curated by The National. She is scheduled to perform at 3pm. Further, Adia will be playing as part of the Deep Blues Festival on October13 in Clarksdale, MS.
Listen to "Dope Queen Blues" here: