Photo Flash: Five Towns College's 'SPRING IS HERE'
A historic night of musical theatre took place at The Dix Hills Center Performing Arts Center. The 1929 Rodgers & Hart musical Spring Is Here, was revived by Five Towns College Theatre Division students along with a handful of talented Broadway professionals. 
The production was directed by Tony Award winner, Tony Walton and musically directed by Aaron Gandy of The Lion King. The evening of classical musical theatre showcased the collaboration of students and professionals.
A vintage musical from a vintage era... SPRING IS HERE is a Rodgers & Hart frothy, hit-filled musical from 1929. Set on Long Island, this witty, laugh-filled farce is an effervescent and hilarious comedy of errors. Rodgers & Hart's scintillating score is overflowing with melody; the rapturous standard, "With A Song in My Heart" is just one of the many delightful songs. An affectionate send-up of the foibles of the country club set, SPRING IS HERE is a warm and tuneful celebration of Long Island.
Celebrated theater legend Tony Walton directed and adapted SPRING IS HERE for its first concert performance since its original 1929 Broadway run. For over 70 years the show was considered a 'lost musical,' but the original orchestrations were found hidden away in the Warner Brothers' Archive at USC in 2002 by musical director Aaron Gandy. A thorough restoration had been undertaken, resulting in the show returning to the stage once again. SPRING IS HERE is now able to enter the beloved musicals from Broadway's vintage era.
The production was a semi-staged concert performance, with the orchestra onstage. In keeping with the format established by the Encores Series in New York City, the cast held their scripts and performed some blocking and limited dance. Another model is PBS's recent broadcast of Candide, as performed by the New York Philharmonic.
Spring is Here features the professional talents of
Adam Arm
strong, Maxmie De Toledo,
Melissa Errico
,
Jenny Fellner
,
Daniel Gerroll
,
Elizabeth Inghram
, and
Greg Mills
; joined by a cast of Five Towns College Theatre Division students: Anthony Arpino,
Matthew Burns
, Christopher Cavallo, Fernando Collado, Aliya Dorner, Kristie Geng, Regina Gordon,
Tim Howar
d, Kyshawn Lane, Kaylyn Lewis, Gyu Jin Lim, Geoff Moonen, Amy Rishko, Danea Robinson, Tiana Salmon, Sheryl Silvers, and Jennifer Spears.
It also featured the artistic work of: Tony Walton (Director) Aaron Gandy (Musical Director)Katie Bradley (Choreographer) Lighting Design by Ryan Mueller www.LDandP.com Kathy Curtiss (Assistant Director) Christine Riley (Vocal Director) Tony Walton and Lori Horowitz (Scenic Designers) Sherry Kfare (Costume Designer). 
Crew/Staff support includes: Laura Kruegel (Production Stage Manager)Kristyn Tierney (Assistant Stage Manager) 
The event was an activity of The Museum, New York City Stewart F. Lane & Bonnie Comley, Board Members.
Dix Hills Performing Arts Center, 305 North Service Road, Dix Hills, Long Island, New York, 11746-5871 | Phone: 631.656.2148
The Five Towns College Theatre Division offers innovative and professional Bachelor of Fine Arts training for the actor in theatre, musical theatre and film. One of the best Musical Theatre and Children's Theatre Programs around, the program was listed in Show Business Magazine (November 13, 2007) as "one of the best college programs in the country for theatre and film." Located less than an hour from New York City, the FTC Theatre Division is a great place to study the craft of theatre.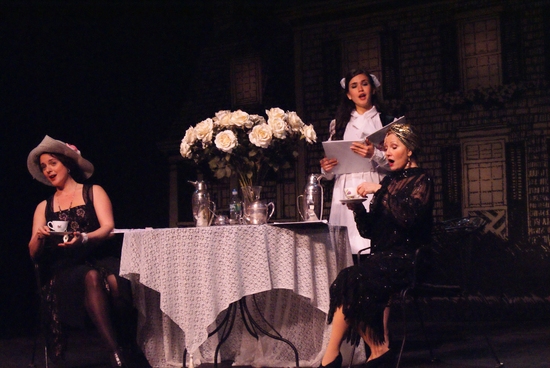 Melissa Errico, Georgia Warner and Bethe Austin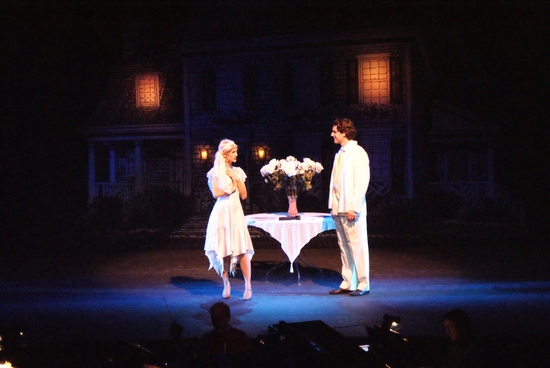 Elizabeth Inghram and Maxime De Toledo

Greg Mills, Elizabeth Inghram and Maxime De Toledo

Jared Hershkowitz (Five Towns College Producer), Tony Walton (Director), Dr Stanley Cohen (President of Five Towns College) and Stewart F. Lane (Chairman of The Theatre Museum)

Melissa Errico and Stewart F. Lane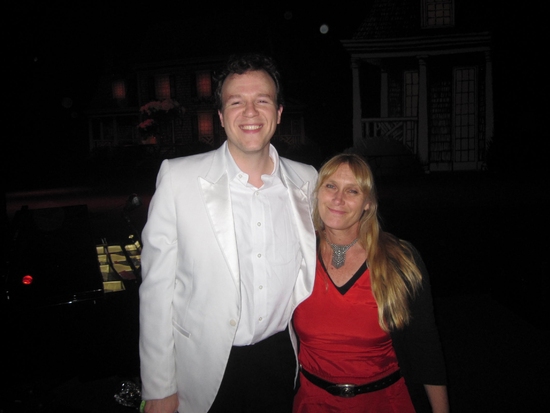 Aaron Gandy (Musical Director) and Kathy Curtis (Assistant Director)

Kathy Curtis (Assistant Director), Stewart F. Lane, (Chairman of The Theatre Museum) and Bonnie Comley (Theatre Museum Advisory Board)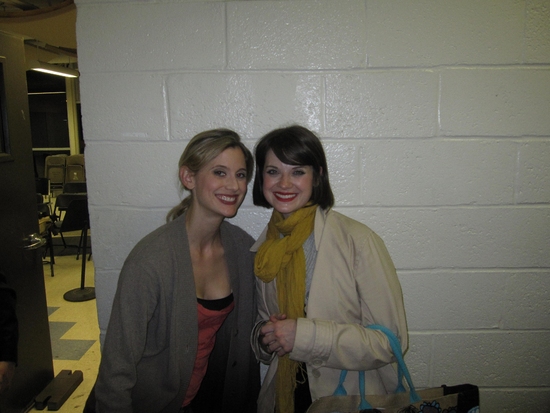 Elizabeth Inghram and Jenny Fellner

Jared Hershkowitz and Stewart F. Lane

Stewart F. Lane, Georgia Warner and Tony Walton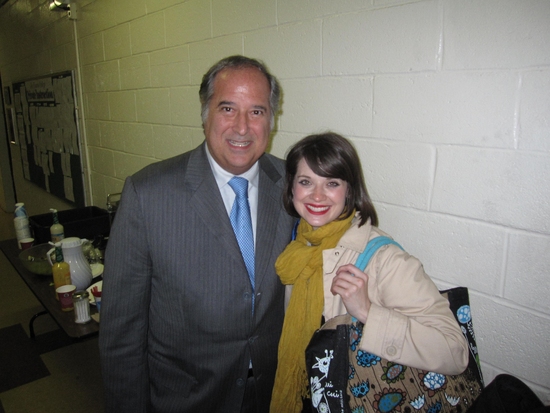 Stewart F. Lane and Jenny Fellner

Maxime de Toledo, Daniel Gerroll and Greg Mills