Latest News on Bethe Austin
Bethe Austin News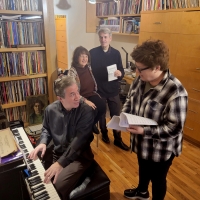 Photos: Go Inside Rehearsals For OTHER LIVES: THE STORY SONGS OF MICHAEL COLBY
by Chloe Rabinowitz - Dec 9, 2022
See photos in rehearsals for 'OTHER LIVES: The Story Songs of Michael Colby' part of Urban Stages 'Winter Rhythms 2022.'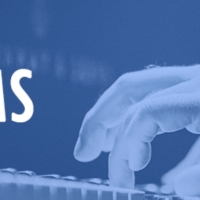 News: WINTER RHYTHMS at Urban Stages Releases Full Lineup
by Stephen Mosher - Nov 27, 2022
URBAN STAGE's annual Winter Rhythms cabaret series has announced the full run-down of shows and acts to play in the 2022 season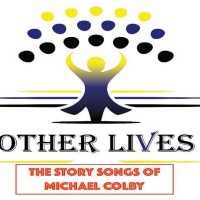 Janet Aldrich, Stephen Bogardus & More to Star in OTHER LIVES: THE STORY SONGS OF MICHAEL COLBY at Urban Stages
by Chloe Rabinowitz - Nov 7, 2022
Other Lives: The Story Songs of Michael Colby, a mélange of melody and tour de force performances featuring lyrics by Michael Colby, will be presented as part of Urban Stages 2022 "Winter Rhythms" series, produced by Tom Toce and Sue Matsuki, on Sunday, December 11 at 3pm and Tuesday, December 13, 2022 at 7pm at Urban Stages Theater 

Next Week at Feinstein's/54 Below: Desmond Child, Luann De Lesseps, Celebrating Leonard Bernstein, And More!
by A.A. Cristi - Feb 22, 2018
Next week, FEINSTEIN'S/54 BELOW, Broadway's Supper Club & Private Event Destination, presents some of the brightest stars from Broadway, cabaret, jazz, and beyond. To purchase tickets or for more information, visit www.54Below.com/Feinsteins or call (646) 476-3551.

Bethe Austin Completes Starry CHARLOTTE SWEET Concert at Feinstein's/54 Below
by Julie Musbach - Dec 22, 2017
As previously announced, Feinstein's/54 Below will welcome The Second Act Series back to their stage with a one-night-only concert of the much-loved musical Charlotte Sweet. Complete casting has been announced for the much-anticipated concert. Bethe Austin (Onward Victoria, Whoopee!, Noises Off, Raggedy Ann) will play Cecily Macintosh, with narration by Mara Beckerman, who originated the role of Charlotte in its original production.

Second Act Series & Feinstein's/54 Below Present Madcap Musical CHARLOTTE SWEET
by Stephi Wild - Dec 7, 2017
Feinstein's/54 Below Salutes The Second Act Series which, on February 27, 2018, will present a one-night-only concert of the much-loved, madcap musical Charlotte Sweet (Music, Gerald Jay Markoe; Libretto, Michael Colby).
Photo Flash: Fun & Theater History Take the Stage at Michael Colby's Birthday Bash
by BWW News Desk - Nov 3, 2016
Lyricist/librettist, Michael Colby, author of the memoir,  'The Algonquin Kid-Adventures Growing Up at New York's Legendary Hotel," celebrated his 65th Birthday on Sunday, Oct. 30th with a fundraiser/musical event for Child Find of America. 'Quel Fromage II'  featured performers from Broadway and cabaret, including members of TADA! Youth Theater, who gave a 90 minute concert at TRIAD on the upper west side, singing songs from Colby's musicals. Scroll down for photos from the event!
The Triad Theater Presents QUEL FROMAGE II: Michael Colby's 65th Benefit Birthday Bash
by Ashlee Latimer - Oct 11, 2016
Librettist/Lyricist Michael Colby offers up more favorites from his musicals to benefit ChildFindofAmerica.org at The Triad Theater ( 158 West 72 St) on Sunday OCTOBER 30, at 7 pm, featuring Bethe Austin, PJ Benjamin, Lori Tan Chinn, Robert Cuccioli, Natalie Douglas, Eric Michael Gillett, Jeff Harnar, Eddie Korbich, Jeanne Lehman, Heather MacRae, N'Kenge, Neva Small, Ted Williams and so many more. Musical Director: Greg Kenna - Directed by: Sara Louise Lazarus A NIGHT TO REMEMBER!
Bethe Austin Videos
STAGE TUBE: Teaser Trailer for ONWARD VICTORIA Concert at Feinstein's/54 Below Released
by Stage Tube - Jun 9, 2016
A one-night-only concert reading of ONWARD VICTORIA will be presented at Feinstein's/54 Below on Tuesday, July 19th at 7:00pm, featuring Lenny Wolpe, Bethe Austin, Branch Fields and more. The short-lived musical chronicles the first female candidate for President of the United States. A teaser trailer for the concert has been released. Check it out below!