Back to the Main Page | Browse Local Theatres
---
Latest Classical Music Reviews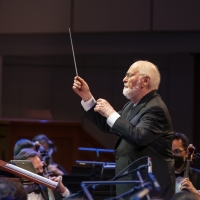 Review: JOHN WILLIAMS 90TH BIRTHDAY GALA CONCERT at Kennedy Center
by Elliot Lanes - June 27, 2022
109 film scores, lots of symphonic music, and the music you hear during the Olympics doesn't even begin to properly describe a true living musical legend like John Williams. His 50 years and 29 film association with Steven Spielberg is the longest relationship in film between a director and a compos...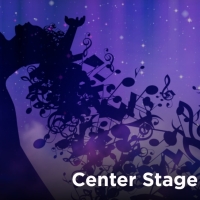 Review: CENTER STAGE at Opera Theatre Of Saint Louis
by Steve Callahan - June 23, 2022
What did our critic think? Center Stage is a great smörgåsbord of opera- No, no, that's far too Swedish and Lutheran and heavy. If the whole OTSL festival is a great feast, then Center Stage is the delicious icing on the top of that final cake. It's all dessert and no vegetables....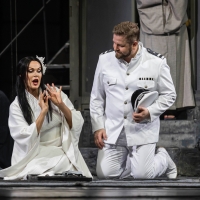 BWW Review: MADAME BUTTERFLY at Opera Wroclaw
by Natalia Jarczynska - June 20, 2022
If you want to witness the materialization of the word beauty, see this show. With thrilling voices, amazing Puccini music, and vital presentation this opera will lead you straight to musical heaven....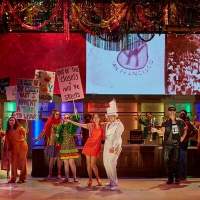 BWW Review: A Revised, Dream-Haunted HARVEY MILK at Opera Theatre Of Saint Louis
by Steve Callahan - June 13, 2022
A marvelously theatrical, dream-haunted evening tells of gay-rights activist Harvey Milk's life and death....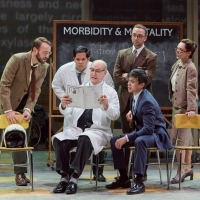 BWW Review: AWAKENINGS at Opera Theatre Of Saint Louis
by Steve Callahan - June 08, 2022
Dr. Oliver Sacks' best seller becomes a fascinating opera with its world premiere at Opera Theatre Saint Louis. Read the review!...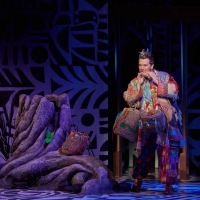 BWW Review: THE MAGIC FLUTE at Opera Theatre Of Saint Louis
by Steve Callahan - May 31, 2022
The marvelous Opera Theatre of Saint Louis continues its festival season with perhaps the most popular opera in the world—Mozart's glorious The Magic Flute! Read our BWW critic's review....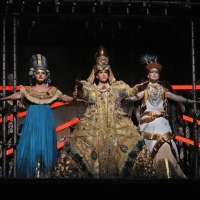 BWW Review: AKHNATEN at the Met Opera
by George Weinhouse - May 26, 2022
One of the greatest successes of recent Met seasons is Philip Glass's AKHNATEN, first seen in 2019.I saw it three times that year and fell under its spell each time.It is being revived this season....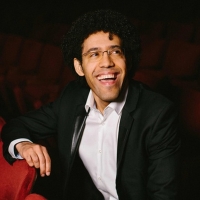 BWW Review: SAN DIEGO SYMPHONY CONCERT at Rady Shell Amphitheater
by Ron Bierman - May 25, 2022
Musical impressionism ruled the San Diego Symphony's early-evening Rady Shell concert this past weekend. First came conductor-composer Esa-Pekka Salonen's reaction to Nyx, a daughter of Chaos, the earliest Greek god. Nyx, rarely mentioned in extant ancient Greek-literature, is goddess of the night, ...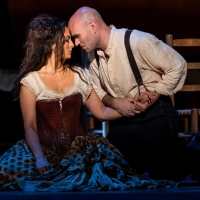 BWW Review: CARMEN at The Kennedy Center
by Rachael F. Goldberg - May 24, 2022
While this production of 'Carmen' is very traditional on its face, the thoughtfulness and sheer talent packed into this performance elevates it to something far more engaging, and absolutely enchanting. It's more than worthy of audiences' time, and hopefully WNO's fresh interpretation will help audi...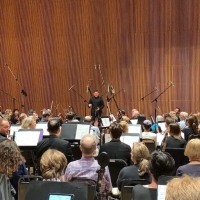 BWW Review: PARK AVENUE CHAMBER SYMPHONY's Mahler's Fifth at DiMenna Center
by Joanna Barouch - May 23, 2022
When some people hear the word 'community' before the word(s) chorus, theater, band, or orchestra, they really hear 'amateur.' Although amateur means to do something for the love of it, the word also seems to have a negative connotation when it comes to quality. After all, if there's no money involv...