Key Pianists Series Launches 2018/19 Season At Weill Recital Hall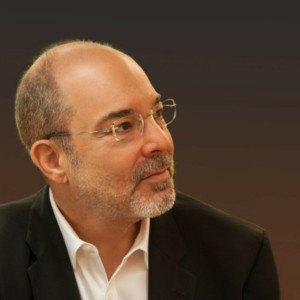 With a "reputation for intelligent virtuosity and solid musicianship" (Jed Distler, Classics Today 2017), noted American pianist Norman Krieger will be presented in solo recital by Key Pianists, Wednesday evening, October 17, 2018, 8 pm at Weill Recital Hall at Carnegie Hall, 154 W 57th St, New York, NY 10019. His program will include Beethoven's "Tempest" Sonata and Brahms' Sonata in C Major, Op.1, as well as works by Henri Lazarof, Chopin, and Michael Fine. Of his program, Mr. Krieger notes: "The compositions I have chosen for my recital include works I have lived with for many years and others that are recent additions to my repertoire. From my perspective, these composers reveal, celebrate, and illuminate revolutionary concepts in their music composed for the piano."
The complete program follows:
Beethoven: Sonata in D Minor, Op. 31, No. 2, "The Tempest"
Henri Lazarof: 3 Preludes (2009)
Michael Fine: Six Little Preludes
Chopin: Nocturne in B-flat Minor, Op. 9, No. 1
Chopin: Etude in A-flat Major, Op. 25, No. 1
Chopin: Etude in C Minor, Op. 25, No. 12
Brahms: Sonata in C Major, Op. 1
Tickets at $35 are available for purchase at: https://www.carnegiehall.org/calendar/2018/10/17/norman-krieger-piano-0800pm | CarnegieCharge 212-247-7800 | Box Office at 57th St and 7th Ave. Student and senior discount tickets are available at the Box Office.
A native of Los Angeles, Norman Krieger is one of the most acclaimed pianists of his generation and is highly regarded as an artist of depth, sensitivity and virtuosic flair. As the Los Angeles Times put it, "Krieger owns a world of technique-take that for granted. He always knows exactly where he is going and what he is doing. He never for instant miscalculates. He communicates urgently but with strict control. He is alert to every manner of nuance, and at every dynamic level his tone flatters the ear."
Myung-Whun Chung, Donald Runnicles, Leonard Slatkin, Michael Tilson Thomas, Jaap van Zweden and Zubin Mehta are just a few of the conductors with whom Krieger has collaborated. Krieger regularly appears with the major orchestras of North America, among them the New York Philharmonic, Los Angeles Philharmonic, the Chicago Symphony, Minnesota Orchestra, and the National Symphony. He has performed throughout Europe, Asia and South America including tours of Germany, France, Poland, Holland Scandinavia, Korea, China, New Zealand, and Israel. He recently performed at the PyeongChang Music Festival in Korea. In September 2014, he recorded the Brahms Sonata Op. 1 and the Piano Concerto No. 2 with the London Symphony Orchestra under the baton of Philip Ryan Mann, which will be released on Decca.
In recital, Krieger has appeared throughout the United States, Europe, Mexico and Asia, while chamber music collaborations have included appearances with soprano Sheri Greenawald, violinists Paul Huang, Sarah Chang, Pamela Frank and Mihaela Martin, violist Nobuko Imai, cellists Myung Wha Chung, Jian Wang, Edward Aaron and Frans Helmersen as well as the Tokyo string quartet. His debut at New York City's prestigious Carnegie Hall and Mostly Mozart Festival earned him an immediate invitation to Lincoln Center's Great Performers Series. Krieger made headlines by being named the Gold Medal Winner of the first Palm Beach Invitational Piano Competition.
He began his studies in Los Angeles under the tutelage of Esther Lipton. At age 15, he became a full-scholarship student of Adele Marcus at The Juilliard School where he earned both his Bachelor and Master degrees. Subsequently, he studied with Alfred Brendel and Maria Curcio in London and earned an Artist Diploma from the New England Conservatory, where he worked with Russell Sherman.
A champion of contemporary music, he features the music of John Adams, Leonard Bernstein, John Corigliano, Daniel Brewbaker, Donald Crockett, Judith St. Croix, Lukas Foss, Henri Lazarof and Lowell Liebermann among his active repertoire.
Krieger is the founding artistic director of The Prince Albert Music Festival in Hawaii. Since 2008, he has served on the summer faculty at the Brevard Music Festival in North Carolina. From 1997 to 2016 he was a professor at the Thornton School of Music at the University of Southern California. In August 2016 he was appointed Professor of Piano at the Jacobs School of Music at Indiana University.
Key Pianists Concert Series was conceived by pianist Terry Eder in 2015 to fill a void in New York concert life: "Many wonderful pianists playing with wisdom, insight, sensitivity and beauty are not heard in New York. These stellar artists, as well as New York audiences, deserve an event to share this extraordinary music-making." This new concert series presents pianists in repertoire of special significance to them.
On Tuesday evening, February 26, 2019 at 8 pm as part of the series' fourth season, pianist Jason Hardink-dubbed "a pianist of such extraordinary power-and memory-that he is difficult to forget" by ConcertoNet's Harry Rolnick (14 Dec 2015)-will give a recital of 19th- and 20th-century gems by Eckardt, Debussy, Liszt, Xenakis, and Messiaen. To close out the season, series founder Terry Eder, noted for her "fascinating [performances] full of life and risk" (New York Concert Review, Summer 2006), will perform Schubert's Impromptu in F Minor, Op. 142, No. 1 and Beethoven Piano Sonata No. 28, as well as works by Debussy, Dohnányi, and Kodály, Monday evening, April 8, 2019, at 8 pm.
Related Articles
View More Classical Music

Stories
More Hot Stories For You