Sacred Circle Theatre Company To Present Third Annual WORD MADE FLESH In Bushwick
Sacred Circle Theatre Company, the queer/feminist theatre company based in Bushwick, Brooklyn, is presenting their third annual festival of short-form new work, Word Made Flesh. Tickets are available at bit.ly/WordMadeFlesh2018
"This is my favorite event of our season!" said Senior Artistic Associate Mia Longenecker. "It's a time when we come together as community- as a queer community and as an artistic community."
Billed as "an evening of embodied imaginings," Word Made Flesh will feature short plays, new choreography and compositions, burlesque and drag pieces, and multi-media performance all inspired by the themes of "Body, Identity, Ritual, and Innovation."
"Every year, people present intensely personal ideas for us to bring to life, and this year is no exception," Company Leader Raymond Arnold was quoted as saying. "That means something different for each piece and each artist. Some are memoir, some are a deeply felt political conviction, and some are just an idea an artist truly loves."
Word Made Flesh 2018 features the work of Mia Longenecker, Becca Travis, Anise, Kasey Blezinger, Justin Greene, Elizabeth Theriot, Eva Meiling Pollitt, Sarah Rosengarten, Kaelyn Brandt, Sherill-Marie Henriquez, Annabelle Mayock, Sami Binder, Aron Canter, Madeline Barr, Nadia Khayrallah, Eleanor Altholz, Maya Carter, Lianna King, K.Go, Mark Heaton, Molly Siskin, and Raymond Arnold.
"The phrase 'word made flesh' is also our mission statement at Sacred Circle," Arnold said. "It is about how we are obsessed with turning theory into practice, making word into flesh."
"As a nonbinary person and a trans-genre theatre artist, I firmly believe we need spaces like Word Made Flesh to foster the creation of work outside the realm of the mainstream" said Longenecker. "It means so much to be able to share this work with our community in Bushwick"
Word Made Flesh will be presented at Mayday Space at 176 St Nicholas Ave in Bushwick, Brooklyn on October 12+13. The show starts at 8pm. Tickets are $13 in advance or $15 at the door, available at bit.ly/WordMadeFlesh2018
More Hot Stories For You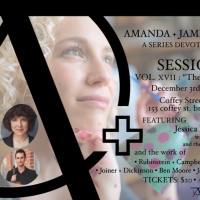 Jessica Fishenfeld to Sing Debut Album THE NOTHING LAMP & More World Premieres at Coffey Street Studio

December 2, 2022

Amanda + James presents multi-genre soprano and actor Jessica Fishenfeld (America's Got Talent, Stonewall), celebrating not one, not two, but THREE live world premieres within this adventurous musical experience, alongside pianist Mila Henry (The American Opera Project, Opera Cowgirls). 
---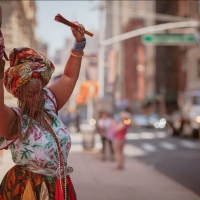 BAX Announces 2023 Emerge NYC Applications Open

December 2, 2022

EmergeNYC—a program of BAX/Brooklyn Arts Exchange in partnership with Abrons Arts Center—is an incubator and affinity network for socially engaged artists to develop their creative voice, explore the intersections of art and activism, and connect to a thriving community of BIPOC, migrant, and LGBTQIA+ practitioners who challenge dominant narratives through cultural resistance.
---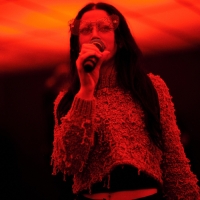 Brooklyn's Dark Pop Queen Valley Latini Marks A Modern Day Renaissance In Debut EP "Attention Lover"

December 1, 2022

Bogota born and NYC-based dark pop artist Valley Latini has announced the release of her highly anticipated debut project 'Attention Lover'.
---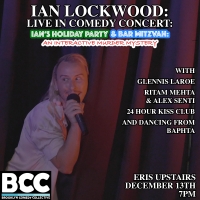 Ian Lockwood: Live In Comedy Concert Comes to Brooklyn Comedy Collective This Month

December 1, 2022

Get ready to laugh, cry, dance and sing with comedian and pop star Ian Lockwood in his show IAN LOCKWOOD: LIVE IN COMEDY CONCERT, December 13th at the Brooklyn Comedy Collective.
---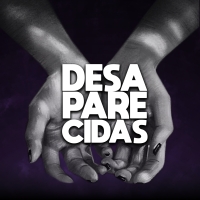 New Mexican Musical By Rising Musical Theater Composers Jaime Lozano & Florencia Cuenca Opens At JACK

November 30, 2022

Rising musical theater composers Jaime Lozano and Florencia Cuenca share the premiere of this Mexican musical about the death and disappearance of hundreds of women and girls in Ciudad Juárez, México.
---