Public Art in Downtown Brooklyn Memorializes Victims of Police Brutality
Witnessing will be on display through January 2023.
Downtown Brooklyn Partnership (DBP) and Dumbo Improvement District (Dumbo) today announced that Witnessing (2022), a new public art installation created by artist Bradley McCallum and presented by Conjunction Arts, the Museum of Contemporary African Diasporan Art (MoCADA), and the Burchfield Penney Art Center is now open at The Plaza at 300 Ashland, with support from Two Trees Management Co. (Two Trees). One of the projects funded through the Downtown Brooklyn + Dumbo Art Fund, under New York State's Downtown Revitalization Initiative (DRI), Witnessing transforms the emergency call boxes that were once a fixture on city sidewalks to memorialize victims of police brutality while bringing attention to the ongoing fight to end racism, violence, and the abuse of power within the criminal justice system. Witnessing will be on display through January 2023.
Witnessing remasters a project McCallum created two decades ago in collaboration with Jacqueline Tarry - Witness: Perspectives on Police Violence (1999-2000) - which was created in response to the city-wide protests following the police abuse of Abner Louima in 1997 and Amadou Diallo in 1999. It featured the classic call boxes with audio testimony from victims, witnesses, and police officers; each placed at various sites of police brutality around the city. To recast the project in light of the Black Lives Matter movement, McCallum revived the call box concept and the old testimonies to underscore the fact that, despite the significant amount of time that has passed between the two projects, there has not been a considerable reduction in death rates of people of color at the hands of police.
With six, 7-foot-tall call box structures placed around the Plaza, Witnessing offers viewers a place to honor victims and survivors while considering society's role in advocating for systemic change. The audio-visual elements displayed through the call boxes draw the viewer in, creating an intimate experience that allows for observation and reflection. Witnessing was created with support from curator Scott Propeack, fabricator Fja'h Salehi, and video editor Efe Ozmen.
"Building on the mission of the Downtown Brooklyn + Dumbo Art Fund, Witnessing will not only activate our shared spaces but also offer our community a place to connect, reflect, and interact," said Regina Myer, President, Downtown Brooklyn Partnership. "We're proud to showcase Witnessing in the heart of Downtown Brooklyn's thriving cultural district and look forward to seeing residents, visitors, workers and students engage with this important piece of public art."
"This is an important work - it will be encountered by the community in a way that only public art can achieve," said Alexandria Sica, President, DUMBO Improvement District. "We are so proud to be presenting it through the Downtown Brooklyn + Dumbo Art Fund."
"Witnessing engages with the lived experiences of suffering and how people are affected by abuses of power daily," said artist, Bradley McCallum. "I hope the public climate has shifted enough for people - especially the authorities, politicians, and policymakers - to understand Witnessing as a monument to our shared humanity. As the father of a mixed-race son who is now 19 years old, I appreciate first-hand the fear that comes with systemic racism and the challenges we face in policing our democracy."
Witnessing is presented in memory of the following New Yorkers that were killed by police and features testimony provided by their family members: Anthony Baez (1994), Nicholas Heward Jr. (1994), Anthony Rosario (1995), Hilton Vega (1995), Yong Xin Huang (1995), Anibal Calderon (1995), Frankie Arzuaga (1996) and Nathanial Levi Gaines (1996). The installation also features testimonies from the following survivors, activists and police officers: Charles Billups, NYPD Officer; Lisa Figueroa, Youth Force member; Sha-King Graham, Youth Force member; Susan Karten, attorney for Baez's family; Gerard Papa, survivor (1996); Desmond Robinson, NYC Transit Officer; The Reverend Al Sharpton, activist; Graham Weatherspoon, NYPD and NYC Transit Officer and Tasha Williams, Youth Force member.
Witnessing and Witness: Perspectives on Police Violence were developed with a host of organizations working on police reform and advocating on behalf of victims and their families. These organizations include the New York Civil Liberties Union, The Center for Constitutional Rights, The National Action Network, Parents Against Police Brutality, 100 Blacks in Law Enforcement Who Care, The National Congress of Puerto Rican Rights, The Anthony Baez Foundation and Youth Force.
Witnessing is funded by a grant from the Downtown Brooklyn + Dumbo Art Fund, a partnership with Downtown Brooklyn Partnership and Dumbo Improvement District as part of New York State's Downtown Revitalization Initiative, and the Burchfield Penney Art Center. The installation would not be possible without the generous support of public art initiatives by Two Trees Management, the permission of Jacqueline Tarry and the support of curator Scott Propeack.
To further activate the site and add context to the themes underlying Witnessing, a series of associated programming will take place in partnership with the Museum of Contemporary African Diasporan Art (MoCADA). For updates, and to read more about Witnessing: https://www.downtownbrooklyn.com/witnessing-presented-by-bradley-mccallum-and-conjunction-arts.
More Hot Stories For You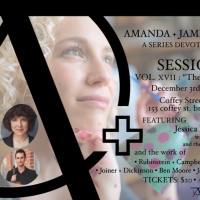 Jessica Fishenfeld to Sing Debut Album THE NOTHING LAMP & More World Premieres at Coffey Street Studio

December 2, 2022

Amanda + James presents multi-genre soprano and actor Jessica Fishenfeld (America's Got Talent, Stonewall), celebrating not one, not two, but THREE live world premieres within this adventurous musical experience, alongside pianist Mila Henry (The American Opera Project, Opera Cowgirls). 
---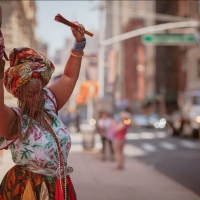 BAX Announces 2023 Emerge NYC Applications Open

December 2, 2022

EmergeNYC—a program of BAX/Brooklyn Arts Exchange in partnership with Abrons Arts Center—is an incubator and affinity network for socially engaged artists to develop their creative voice, explore the intersections of art and activism, and connect to a thriving community of BIPOC, migrant, and LGBTQIA+ practitioners who challenge dominant narratives through cultural resistance.
---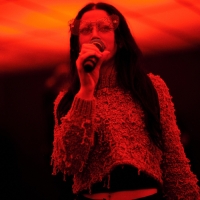 Brooklyn's Dark Pop Queen Valley Latini Marks A Modern Day Renaissance In Debut EP "Attention Lover"

December 1, 2022

Bogota born and NYC-based dark pop artist Valley Latini has announced the release of her highly anticipated debut project 'Attention Lover'.
---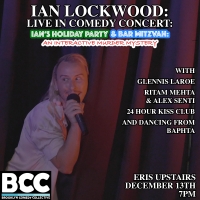 Ian Lockwood: Live In Comedy Concert Comes to Brooklyn Comedy Collective This Month

December 1, 2022

Get ready to laugh, cry, dance and sing with comedian and pop star Ian Lockwood in his show IAN LOCKWOOD: LIVE IN COMEDY CONCERT, December 13th at the Brooklyn Comedy Collective.
---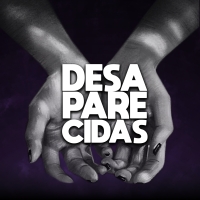 New Mexican Musical By Rising Musical Theater Composers Jaime Lozano & Florencia Cuenca Opens At JACK

November 30, 2022

Rising musical theater composers Jaime Lozano and Florencia Cuenca share the premiere of this Mexican musical about the death and disappearance of hundreds of women and girls in Ciudad Juárez, México.
---