Boardwalk Empire Star Julian Rozzell Jr. And More Join Reading Of Christian Elder's INSEX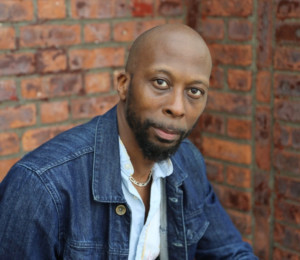 Julian Rozzell Jr, who portrayed the role of Harlan in seasons one and two of the Martin Scorsese produced HBO series Boardwalk Empire, has joined the cast of the staged reading of Christian Elder's provocative adult drama Insex, to be held at The Billie Holiday Theatre on Monday October 15 at 7pm.
The reading will be directed by Audelco Award winning actress Aixa Kendrick (Off Broadway's Black Sparta) and is the second offering of the 2018 -19 season of the Frank Silvera Writer's Workshop. The workshop runs from September through June with play readings once per month at the Billie.
The cast of Elder's four character play is completed by Jenny Strassburg, Janel C Scarborough and Haneef Wofford.
The reading will be followed by a talk back with the playwright and cast hosted by award winning playwright and actor David Heron, whose legal drama Against His Will kicked off the FSWW 2018-19 season a month ago.
Set in a metropolitan city in present day America, Insex lifts the curtain on the world of BDSM- Bondage, Domination, Sadism and Masochism .It explores the story of a white female dominatrix named Stephanie ( Strassburg) and how her intriguing encounters with two male clients of color (Rozell Jr , Wofford) leads to dramatic and unexpected consequences.
Rozzell Jr will play the role of Mark, a wealthy and highly successful hedge fund Manager whose relationship with Stephanie results in life changing ramifications for them both.
According to Rozzell Jr, "At the core of this story lies the truth that as human beings we are very much like insects- we hoard the truth of our lives, our identities and our fetishes in very profound ways, and what has drawn me to Mark as a character is that dichotomy- the guy in the expensive suit who has all the money he could every possibly need but who still craves, behind closed doors, things that to him are publicly forbidden and totally unspeakable. And what does one do when those cravings become outright dangerous? It's not mere titillation. It's a fascinating premise and I'm intrigued to see how it will be received."
An alumnus of London's Royal Academy of Dramatic Art, Rozzell Jr's New York acting credits include Stew and Heidi Rodewald's The Total Bent and Suzan-Lori Parks' Father Comes Home From the Wars, directed by Jo Bonney, both at The Public Theater, as well as The Death of the Last Black Man and Venus at The Signature Theater. He has also appeared regionally in productions as diverse as The Piano Lesson at The Arden Theater (Philadelphia), No Exit with Imago Theater Company (Oregon) and Titus Andronicus (Milwaukee Shakespeare).
In addition to his best known role on Boardwalk Empire he has also appeared in Law and Order, The Breaks, Person of Interest, Broad City, High Maintenance, and The Blacklist among others.
The Billie Holiday Theatre is located at Restoration Plaza, 1368 Fulton Street, Brooklyn, New York, 11216. Admission to the reading is Free.
More Hot Stories For You