BWW Review: ICARUS AND THE BLACK STARS Narrates and Goes Through the Successes of Brazilian and International Black Music
The show exalts black protagonism in a show that narrates and goes through the successes of Brazilian and international Black Music. On the scene, Ícaro Silva plays the commander Icarus, who pilots a spaceship and lands in various corners of the world at different times. It is a theatrical show-based show, a "documentary play" with playful features such as projections and videomapping, which make the audience travel through time and space. In this musical journey, featuring live music and musical direction by Alexandre Elias, choreographies by Victor Maia, the staging honors names such as Michael Jackson, Bob Marley, Tim Maia, Wilson Simonal, Beyonce and James Brown.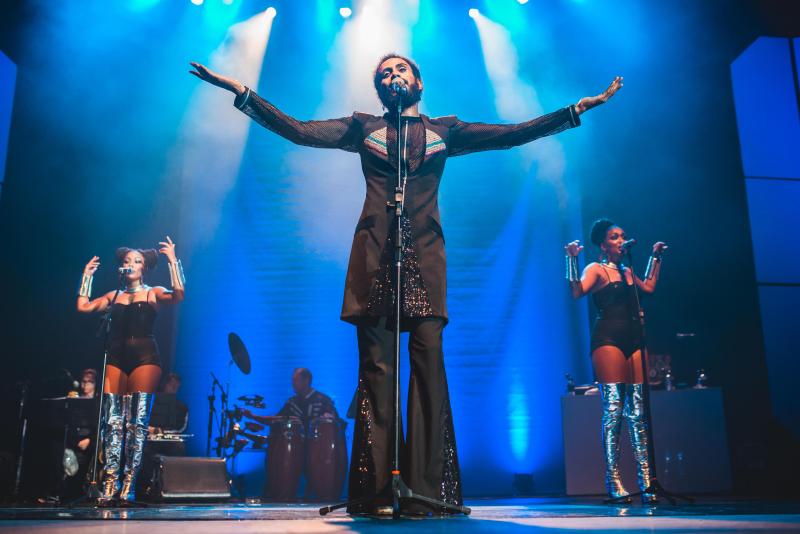 Após concluir a novela Verão 90 na TV Globo, o ator paulistano Ícaro Silva volta a São Paulo, sua terra natal, trazendo seu musical solo com foco na música negra. Acompanhado por Cássia Raquel e Hananza, as black stars, o musical Ícaro And The Black Stars estreia sexta-feira, 16 de agosto, às 21h30, no Teatro Novo.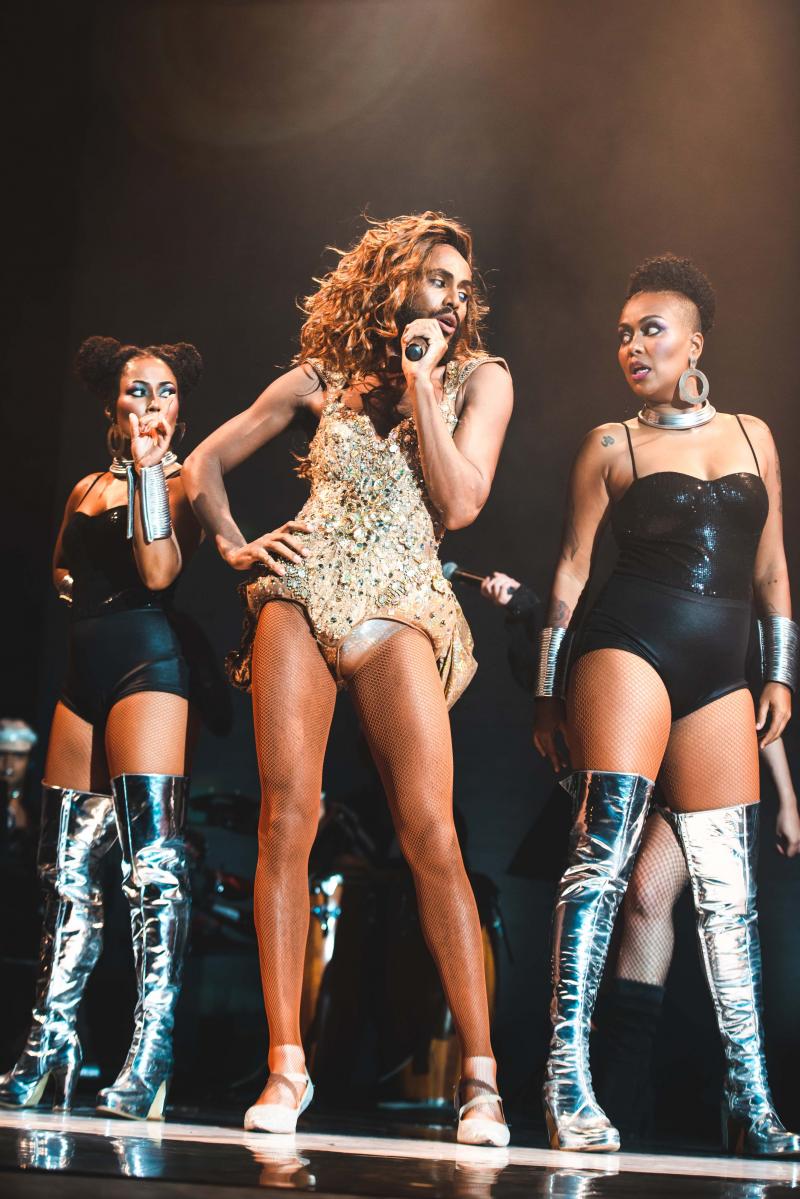 A peça escrita e dirigida por Pedro Brício exalta o protagonismo negro. Em cena, Ícaro Silva interpreta o comandante Ícaro, que pilota uma nave espacial e aterrissa em diversos cantos do mundo em diferentes épocas, dialogando com estrelas da Black Music nacional e internacional enquanto narra suas experiências. Trata-se de um espetáculo teatral em formato de show, uma "dramaturgia documental" com recursos lúdicos, como as projeções e videomapping, que fazem o público viajar pelo tempo e espaço.
Nessa viagem musical, com música ao vivo e direção musical de Alexandre Elias, coreografias de Victor Maia, o trio homenageia nomes como Michael Jackson, Bob Marley, Tim Maia, Wilson Simonal, Beyoncé e James Brown, e o que é peça assume tom de show.
"O espetáculo é uma homenagem a estas estrelas. A gente tem uma banda, canta e se envolve com a plateia com o despojamento de um show. Mas não é só um show e nem só um musical, contamos histórias que atravessam a vida destes artistas e a minha. Ser um artista negro já me confere uma potência artística e uma potência política, social", diz o ator.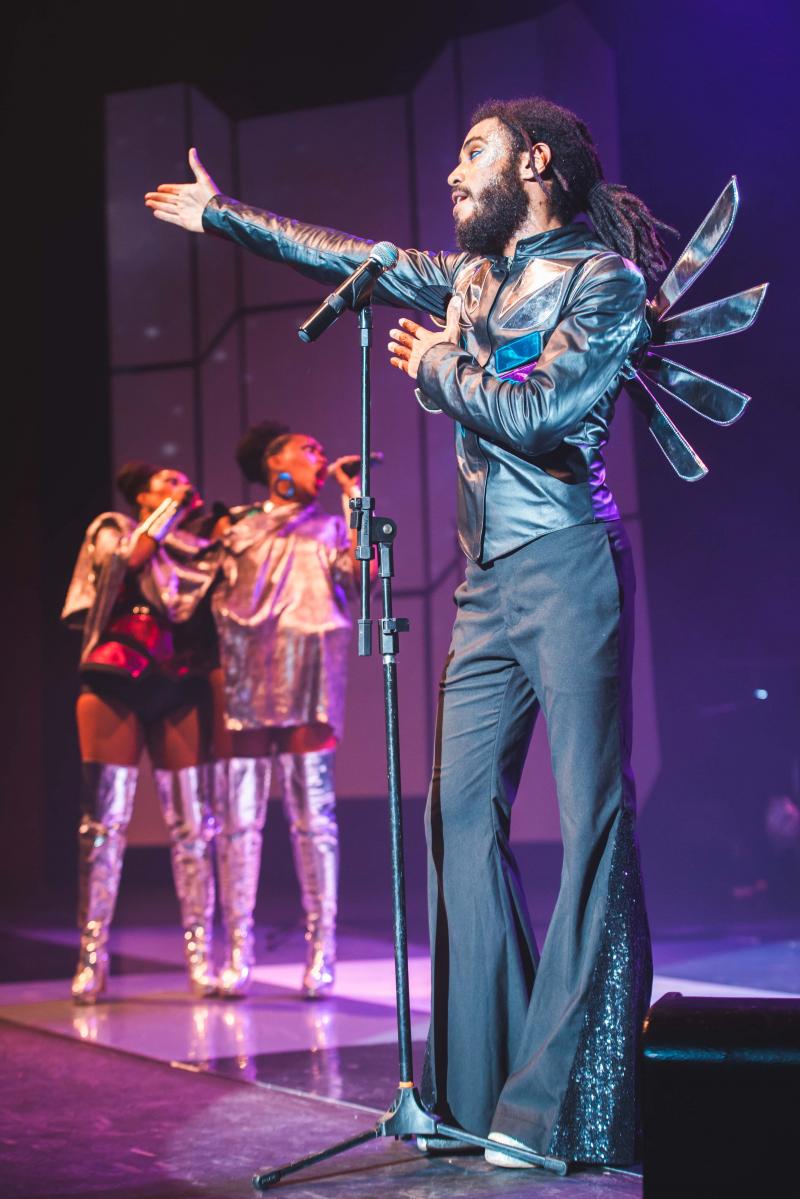 Versátil e multimídia, o ator, cantor e showman vencedor do Show dos Famosos (do Domingão do Faustão) e destaque no espetáculo S'imbora, O Musical, alia-se a um repertório pop e antológico. Ícaro também diverte com suas imitações e improvisações. O espetáculo conta também com a presença de uma DJ no palco e projeções audiovisuais. A peça cumpre temporada até dia 6 de outubro, às sextas e sábados, 21h30 e aos domingos, 19h.
"Há tempos eu queria fazer um trabalho que me envolvesse de forma mais próxima com a música. Mas não queria deixar de abraçar outras paixões que estão na atuação, na dança... Este projeto, que reúne muitos amigos e é muito íntimo, concretizou este objetivo de forma lúdica e imaginativa", conclui Ícaro.

SERVIÇO:
Ícaro And The Black Stars
Estreia: 16 de agosto
Local: Teatro Novo
Rua Domingos de Morais, 348 - Vila Mariana, São Paulo.
Preços: Sexta e domingo - R$ 70,00 (inteira), R$ 35,00 (meia) Sábado - R$ 80,00 (inteira), R$ 40,00 (meia).
Telefone: (11) 2155-0665.
Temporada: Sextas e sábados, 21h30, domingos, 19h, até o dia 06 de outubro.
Gênero: Musical.
Classificação: 12 anos.
Duração: 90 min.
Bilheteria: quinta, das 14h às 19h. Sexta a domingo a partir das 14h.
Acessibilidade para cadeirantes. Estacionamento c onveniado: R$ 20.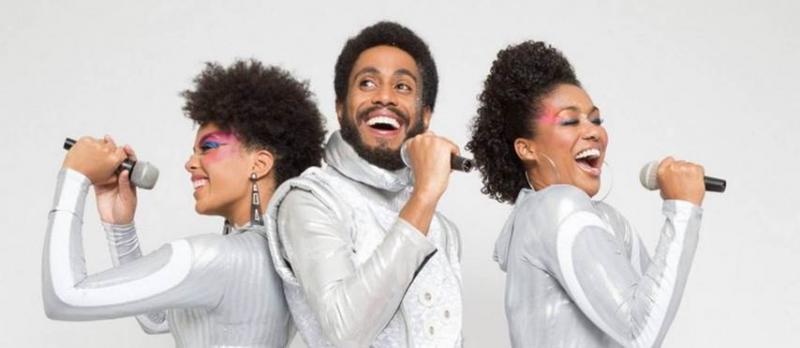 FICHA TÉCNICA:
Dramaturgia e direção: Pedro Brício.
Elenco: Ícaro Silva, Cássia Raquel e Hananza.
Direção musical: Alexandre Elias.
Coreografias: Victor Maia.
Cenário: Tuca Benvenutti.
Figurino: Bruno Perlatto e Mariana Safadi.
Iluminação: Paulo César Medeiros.
Projeções cênicas e videomapping: Rico Vilarouca e Renato Vilarouca.
Design gráfico: Mika Schakowoski.
Visagismo: Gabriel Gomez e Teodoro Jr.
Preparação vocal: Ananda Torres.
Direção de p rodução: Caio Bucker.
Produtoras associadas: Mariana Nogueira e Paolla Oliveira.
Produção executiva: Daniel Gofman e Kauê Gofman.
Produção de turnê: Ricardo Fernandes.
Assessoria jurídica: Renan Nazário.
Assessoria de imprensa: Carlos Gilberto.
Related Articles View More Brazil

Stories

Shows