Photos: First Look at Reagle Music Theatre's CHRISTMASTIME
Reagle Music Theatre of Greater Boston has finalized casting for its annual holiday revue CHRISTMASTIME, now in its 30th edition.  Broadway stars Sarah Pfisterer (Phantom of the Opera, Show Boat) and Rick Hilsabeck (Billy Elliot, Chitty Chitty Bang Bang) return to Reagle after their highly acclaimed run in My Fair Lady this past summer to lead a cast of nearly 200 in this beloved musical spectacular. CHRISTMASTIME is scheduled for 10 performances only, December 7-16 at the Robinson Theatre, 617 Lexington Street, Waltham. The matinee on Sunday, December 9 at 1:00 pm is already sold out.  BroadwayWorld has a first look at the production below.
This joyous musical celebration presents all the comfort and joy of the season in heartwarming choral and dance numbers, beautiful costumes, and breath-taking custom scenery designed and painted by world renowned artist Robert Moody. Created and directed by Reagle's founder and executive producer Robert Eagle, CHRISTMASTIME boasts a feast of timeless holiday favorites plus a full, live professional orchestra. 
The multi-generational cast includes soloists Jean Grace of Belmont; Greta DiGiorgio of Jamaica Plain; Paul Marchesiani of Stoneham; Buddy Bergeron of Waltham; and Jean-Alfred Chavier of West Roxbury. Marchesiani, Chavier, Gary Vincent of Bedford and Herb Philpott of Waltham also make up Reagle's close-harmony barbershop quartet. Featured dancers are Waltham High School freshman Brianna Maguire as Clara and Scott Abreu of Waltham as the Bear Captain. Abreu won critical acclaim as Paul in this past summer's production of A Chorus Line at Reagle Music Theatre.
The ensemble is made up of a 36-voice adult choir; 18 mischievous schoolgirls; 26 dancing Raggedy Anns and Andys; 30 precision tap and ballet dancers; 16 Santa boys in training; two reindeer who do double duty as angels; and 65 adorable North Pole Elves. Performers come from more than a dozen towns in the Greater Boston area.
Music director is Paul Katz; assistant music director is Dan Rodriguez; Jeff Leonard conducts. Choreographer is Susan Chebookjian; assistants are Korinne Robertson and Lisa Mahoney. Kevin Burke directs the Santa Boy xylophone corps. Buddy Bergeron directs the Elf chorus.
CHRISTMASTIME performs Fridays, December 7 and 14, at 7:30 pm; Saturdays, December 8 and 15, at 1:00 and 5:00 pm; and Sundays, December 9 and 16, at 1:00 and 5:00 p.m. The 1:00 p.m. matinee on Sunday, December 9, is sold out. The Robinson Theatre is located at 617 Lexington Street, Waltham, easily reached via Route 95. There is ample free parking, and the theater is wheelchair accessible.
Tickets are priced at $34, $40, $46, and $50 for adults. Seniors (60+) receive $3 off adult prices. Youth tickets (ages 5-18) are $25 for any seat. Student rush seats at 50% off the adult price are available at the Box Office one hour before curtain; a valid college ID is required. For groups of 10 or more, call 781-894-2330 or 781-891-5600 for information on discounts.
Tickets may be purchased anytime online at www.reaglemusictheatre.com, by phone at 781-891-5600, or in person at the Box Office. Hours are Mondays through Fridays 9 a.m. to 4:30 p.m.; Saturdays 10 a.m. to 2 p.m.; and performance days 9 a.m. to curtain. Please note that Box Office hours have been extended for the convenience of our patrons.
Photo Credit: Jan Nargi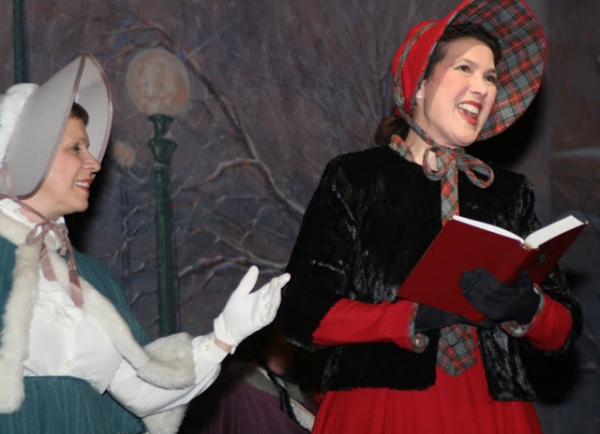 Victorian Christmas Singers

Jean Grace and Victorian Singers

Jean-Alfred Chavier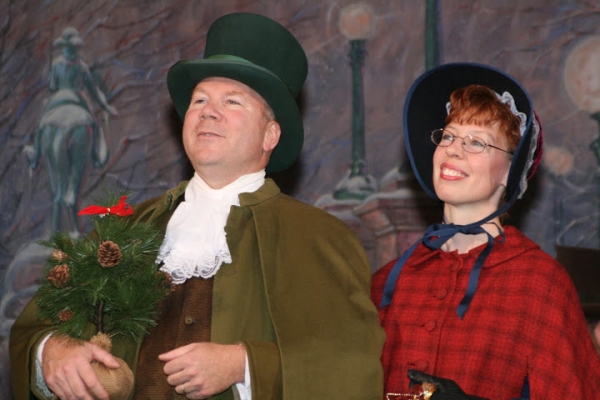 Herb and Sandra Philpott

Rick Hilsabeck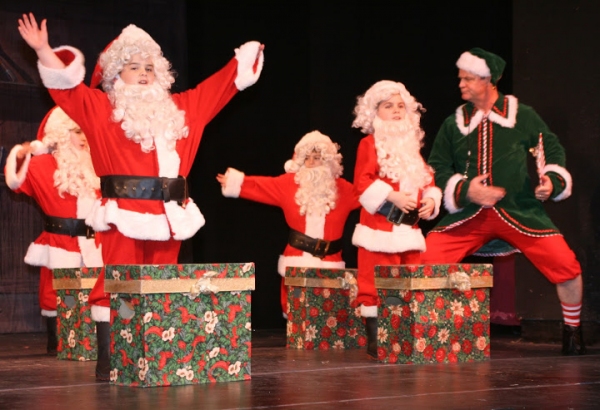 Rick Hilsabeck and Santas in training

BriAnna Maguire and Scott Abreu

Katharine Sopko, Sarah Pfisterer, Cecilia Doherty, and Daniel Harrington

The Living Nativity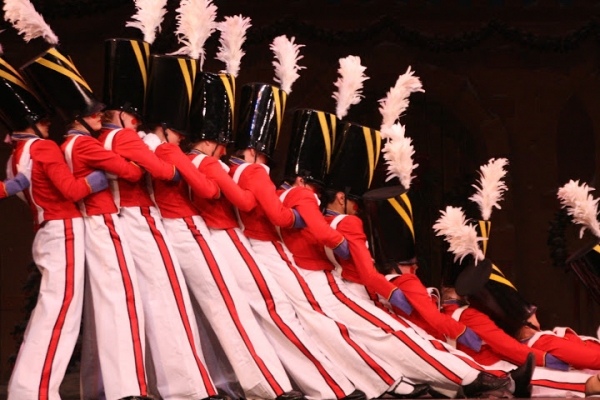 Parade of the Wooden Soldiers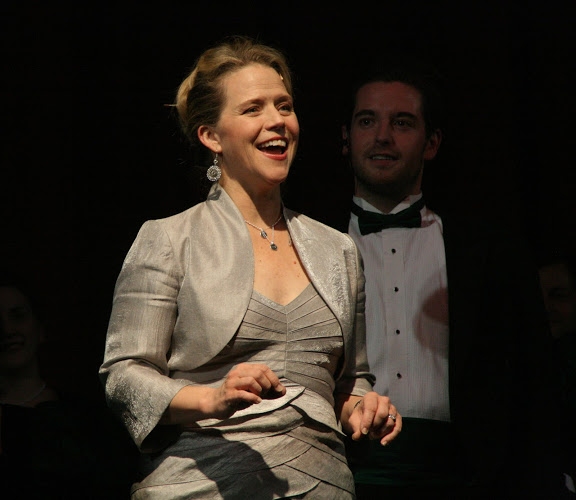 Sarah Pfisterer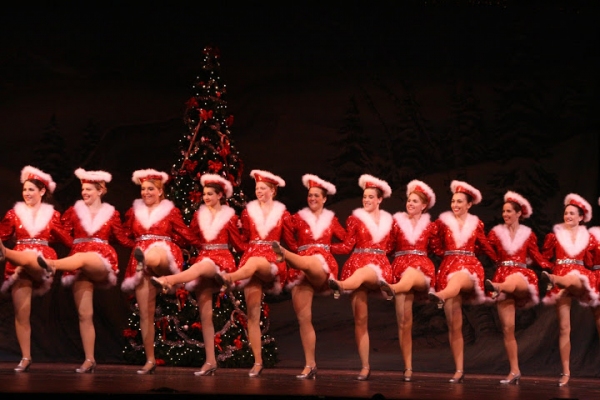 The Reagle Precision Dancers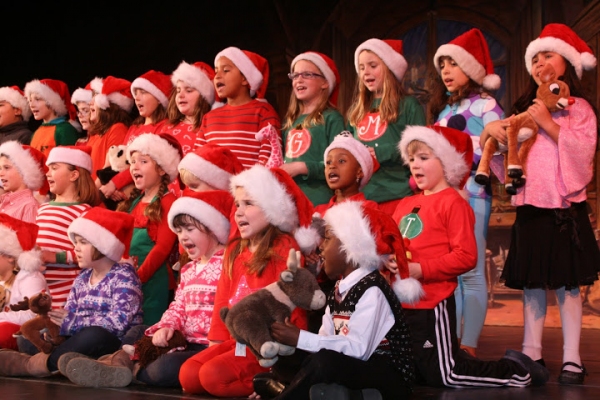 Santa's Elves