Photos: First Look at A.R.T.'s SNOW QUEEN
American Repertory Theater (A.R.T.) has scheduled two American Sign Language (ASL) interpreted performances and one audio described performance of the family production of The Snow Queen and two ASL interpreted performances and two audio described performances of the world premiere production Wild Swans based on the bestselling memoir by Jung Chang. Snow Queen ASL performances: Sunday, December 11 at 10:30 am and Friday, December 30 at 3:00 pm,with interpreters Rachel Judelson and Jeannette Ocampo Welch, and coach Michael Krajnak. Check out behind-the-scenes photos from Snow Queen below!
Snow Queen Audio described performances: Sunday, December 18 at 10:30 a.m. with audio describer Alice Austin. The audio described performances will be preceded by a touch tour. Attendees for the audio described performances are encouraged to arrive one hour prior to curtain.
Tickets can be purchased for ASL interpreted and for Audio Described performances by calling the A.R.T. box office at 617.547.8300 or by emailing the box office at boxoffice@amrep.org and requesting designated seats for the nights of the ASL interpreted or audio described performances.
The Snow Queen, Hans Christian Andersen's exuberant ode to childhood, the classic tale of good's triumph over evil, tells the tale of a young boy named Kai, who is kidnapped by a wicked sorceress, the Snow Queen. His best friend and neighbor Gerda embarks on a perilous journey north to rescue him and finds many adventures on her journey. The world premiere adaptation is told through a thrilling blend of live action and larger than life puppetry, where children and their families will have the opportunity to interact with the story. The Snow Queen was adapted for the stage by Tyler Monroe and is directed by Allegra Libonati, featuring the A.R.T. Institute Class of 2012. Performances run at the Loeb Drama Center from December 10-31. For further information on this production visit
http://www.americanrepertorytheater.org/events/show/snow-queen.


Lindsey Liberatore and Scotty Ray

A.R.T. Institute for Advanced Theater Training students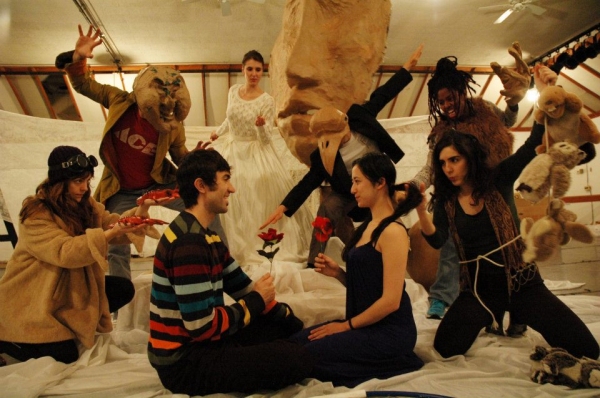 A.R.T. Institute for Advanced Theater Training students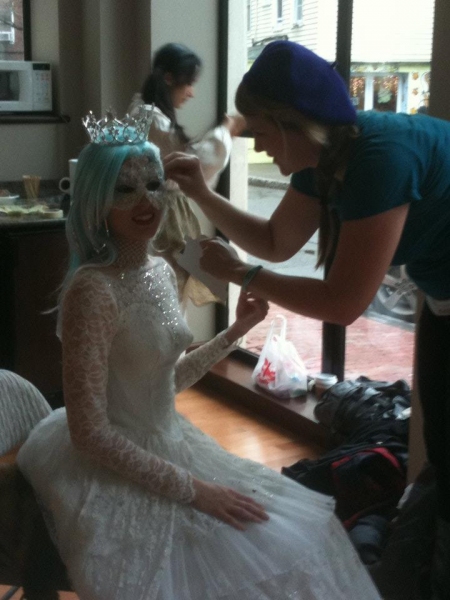 A.R.T. Institute for Advanced Theater Training students work with local Cambridge kids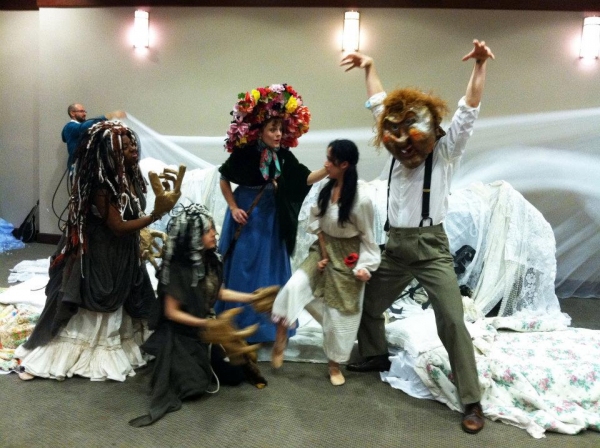 A.R.T. Institute for Advanced Theater Training students