Photo Flash: 2nd Story's 'State of the Union'
Performances of State of the Union by Lindsay and Crouse are Wednesday – Saturday evenings at 8:00pm at 2nd Story Theatre in Warren, RI. Tickets are $25 and are available through the 2nd Story Theatre Box Office at 401-247-4200.
Photos courtesy of 2nd Story Theatre
Newspaper publisher Kay Thorndyke (left, played by Paula Faber) and political kingmaker Jim Conover (right, played by Tom Roberts) team up to strong arm America's presidential hopeful.
Political darkhorse Grant Matthews (left, played by Walter Cotter) relishes the backing of political powerhouses (rear l-r) Kay Thorndyke (played by Paula Faber), Jim Conover (played by Tom Roberts) and Sally "Spike" McManus (played by Margaret Melozzi)
Political candidate Grant Matthews (right, played by Walter Cotter) cajoles wife Mary Matthews (left, played by Carol Schlink)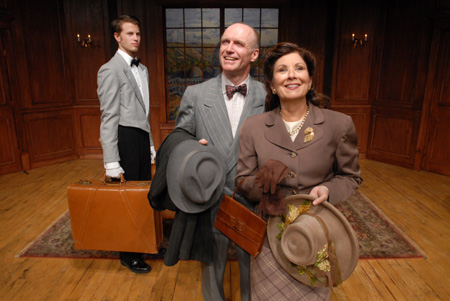 Presidential candidate Grant Matthews (center, played by Walter Cotter) and wife Mary Matthews (right, played by Carol Schlink) arrive to campaign in Washington, DC as hotel bellhop (left, played by Parker Wood) looks on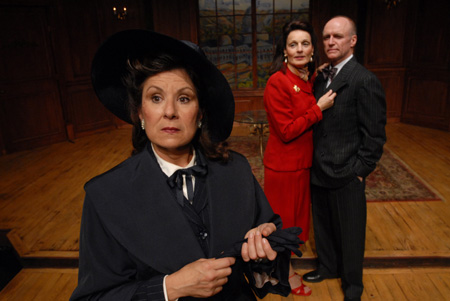 Mary Matthews (left, played by Carol Schlink) suspects martial misconduct of husband Grant Matthews (right, played by Walter Cotter) and powerbroker Kay Thorndyke (center, played by Paula Faber)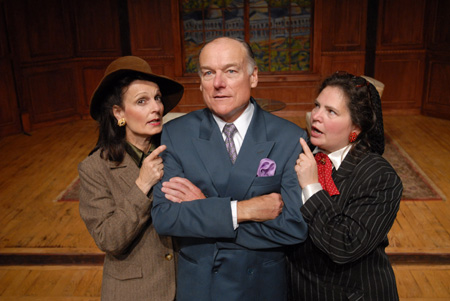 Newspaper publisher Kay Thorndyke (left, played by Paula Faber), political kingmaker Jim Conover (center, played by Tom Roberts) and journalist Sally "Spike" McManus (right, played by Margaret Melozzi) scheme to win the presidential nomination
Presidential hopeful Grant Matthews (left, played by Walter Cotter) is groomed by newspaper publisher Kay Thorndyke (center, played by Paula Faber) and union lobbyist William Hardy (right, played by Vince Petronio) to meet special interest groups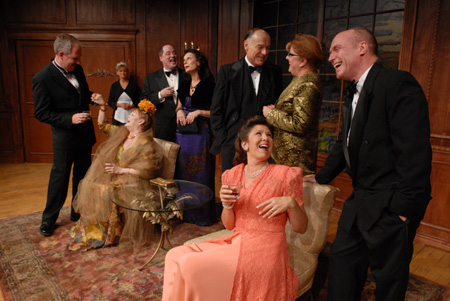 Backroom dealings fuel the political discourse with (l-r) Senator Lauterback (played by Steve Palmer), Norah (played by Carole Collins), Mrs. Alexander (played by Joan Batting), Sam Parrish (played by Tom DiMaggio), political journalist Kay Thorndyke (played by Paula Faber), political kingmaker James Conover (played by Tom Roberts), Mary Matthews (played by Carol Schlink), special interest lobbyist Mrs. Draper (played by Marg Cappelli), and political darkhorse Grant Matthews (played by Walter Cotter)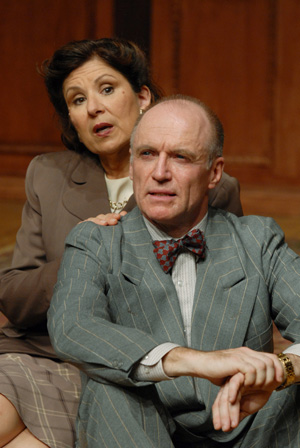 Mary Matthews (right, played by Carol Schlink) and husband Grant Matthews (left, played by Walter Cotter) wrestle with integrity in politics and marriage
Related Articles
Randy Rice currently resides in Providence, RI with his husband Aron. His love affair with live performance began in 1988 when he saw Sammy Davis (read more...)