In Spring Concert, Boston Gay Men's Chorus To Give Voice To Black Lives Tragically Lost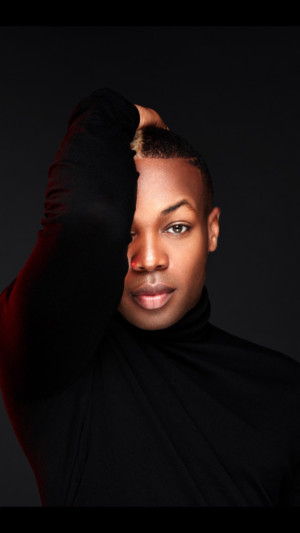 Theater for the New City takes you to the past where theater ghosts enlighten the present in Ghost Light Now & Then, a new play by Barbara Kahn.
Ghost Light Now & Then is a "time-fluid" play that is both historic and contemporary. A lesbian couple, whose marriage is threatened by family interference, is thrown into 1920's Greenwich Village, where they learn life lessons about prejudice, trust and love while seeking their way back home. Written by Barbara Kahn. Directed by Robert Gonzales Jr and Barbara Kahn. Set & Lighting Design by Mark Marcante. Costume Design by Everett Clark. Sound Design and Operation by Joy Linsheid. Set decoration by Lytza Colon. Stage Manager Bill Bradford. Featuring Danielle Aziza, Amanda Boekelheide, Rachel Drayke, Robert Gonzales Jr., Micha Lazare, Brandon Sngdnc Mellette and Steph Van Vlack. March 2 - 19 2017. Thursdays - Saturdays at 8 P.M., Sundays at 3 P.M. Tickets are $15. Group, senior and student discounts available. Information/Reservations: 212-254-1109. Theater for the New City, 155 1st Ave@ 10th St. Subway: L to 1st Ave, 6 to Astor Place. www.theaterforthenewcity.net
Ghost Light Now & Then. A ghost light is a single light left on onstage when a theater is otherwise dark. There is a superstition that every theater has ghosts and that ghost lights provide illumination for the ghosts to perform onstage. During an inexplicable seismic event in 2017, New Yorkers Becky and Mandy are flung through a window into the early twentieth century Greenwich Village Theater. Inspired by "Alice in Wonderland" and "The Wizard of Oz," the play follows their journey home. They wander through remnants of scenery, encountering ghosts from productions that haunt the site of the theater that was demolished in 1930. Characters and snatches of dialogue from these productions of the past are woven into this contemporary play. The women discover that issues and conflicts confronting their world-homophobia, racism and anti-Semitism--haven't changed in a century, and take the lessons they learn back to the present.
Barbara Kahn (Playwright, Director) Theater for the New City has been the primary New York City home for Barbara's plays since 1994. Her plays have been produced in the U.S., France and Germany. She has directed in New York, Paris, and at the National Theatre in London. Among her many awards, she was honored with the Torch of Hope Award for lifetime achievement in non-profit theatre, following past recipients Terrence McNally, John Guare, August Wilson, Horton Foote and A.R. Gurney. She received the joint Robert Chesley Playwriting Award/Wurlitzer Foundation Residency in Taos, NM and will receive a 2017 Acker Award for theatre. With Jackie S. Freeman, she co-authored the lyrics to "Actions are the Music of the Free," music by Jennifer Giering, performed at the United Nations Tribute to Dame Nita Barrow. A "short list of prominent post-1970's playwrights who identify as Jewish and who have written about Jews includes Jon Robin Baitz, Richard Greenburg, Alan Havis, Barbara Kahn, Tony Kushner, Barbara Lebow, Jennifer Maisel, Karen Malpede, David Mamet, Emily Mann, Donald Margulies, Elizabeth Swados, Jeffrey Sweet, Alfred Uhry, and Wendy Wasserstein." (You Should See Yourself: Jewish Identity in Postmodern American Culture. Vincent Brook. Rutgers University Press.) Member: The Dramatists Guild, Actors Equity Association and SAG/AFTRA. www.barbara-kahn.com
THEATER FOR THE NEW CITY (TNC) is a Pulitzer Prize winning community cultural center that is known for its high artistic standards and widespread community service. One of New York's most prolific theatrical organizations, TNC produces 20-30 premieres of new American plays per year, at least 10 of which are by emerging and young playwrights. Many influential theater artists of the last quarter century have found TNC's Resident Theater Program instrumental to their careers, among them Sam Shepard, Moises Kaufman, Richard Foreman, Charles Busch, Maria Irene Fornes, Miguel Piñero and Academy Award Winners Tim Robbins and Adrien Brody. TNC also presents plays by multi-ethnic/multi-disciplinary theater companies who have no permanent home. Among the well-known companies that have been presented by TNC are Mabou Mines, The Living Theater, Bread and Puppet Theater, the San Francisco Mime Troupe and the Ma-Yi Theater Company, which won an OBIE Award for its 1996 TNC production, FLIPZOIDS. TNC also produced the Yangtze Repertory Company's 1997 production of BETWEEN LIFE AND DEATH, which was the only play ever produced in America by Gao Xingjian before he won the 2000 Nobel Prize for Literature. TNC seeks to develop theater audiences and inspire future theater artists from the often-overlooked low-income minority communities of New York City by producing minority writers from around the world and by bringing the community into theater and theater into the community through its many free Festivals. TNC productions have won the Pulitzer Prize for Drama and over 40 OBIE Awards for excellence in every theatrical discipline. TNC is also the only Theatrical Organization to have won the Mayor's Stop the Violence award. www.theaterforthenewcity.net
Partial funding for the production is provided by The Arch and Bruce Brown Foundation.
Related Articles View More Boston

Stories

Shows
More Hot Stories For You