Latest News on Jeffrey Sweet
Stage Credits
Productions
[Broadway, 2003]
Creative Consultant
Writing
Playwright
Bookwriter
Jeffrey Sweet News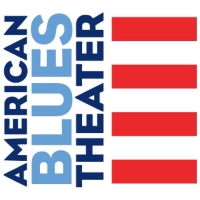 American Blues Theater to Present Reading of 17 MINUTES by Scott Organ
by Chloe Rabinowitz - Jun 21, 2022
American Blues Theater, under the continued leadership of Artistic Director Gwendolyn Whiteside, will present a live, online reading of 17 MINUTES by Scott Organ, directed by Michael Cotey as part of "The Room" series. The reading will be live on Monday, June 27 at 7pm.
Fiery Seahorse Productions to Present YE-XIAN: THE CHINESE CINDERELLA" ("C2")
by Chloe Rabinowitz - Apr 18, 2022
Fiery Seahorse Productions will present the 2022 Reading of Chicagoan Marie Yuen's adaptation of 'Ye-Xian: The Chinese Cinderella' (working title 'C2'), on Saturday, April 30, 2022 at the Chinese American Museum of Chicago - Raymond B. & Jean T. Lee Center, 238 West 23rd Street, in Chicago's Chinatown, beginning at 1:30 p.m.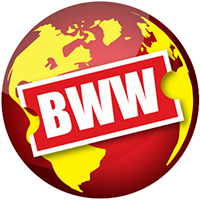 TFANA and Saint Flashlight Launch Poetry Activation THE WILL OF THE CITY
by A.A. Cristi - Sep 29, 2021
TFANA and Saint Flashlight present The Will of the City, poems inspired by playwright and poet William Shakespeare, launching today and running through the fall. Spotlighting the work of over a dozen writers, this activation will transform the streetside and outdoor screens at Polonsky Shakespeare Center (262 Ashland Place, Brooklyn, NY)—Theatre for a New Audience's home in Fort Greene—into a bi-weekly updated anthology of poems inspired by Shakespeare's plays.
Victory Gardens To Honor Original Ensemble And S. Epatha Merkerson
by A.A. Cristi - Aug 26, 2021
Victory Gardens Theater announces plans for its annual premier fundraising event, Making A Scene: Gala 2021, on Saturday, October 23, 2021 in the Ivy Room at Tree Studios, 12 E. Ohio Street.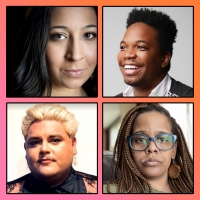 Victory Gardens Announces New Playwrights Ensemble Members
by Chloe Rabinowitz - Jun 26, 2021
Victory Gardens Theater will welcome Marisa Carr, Keelay Gipson, Isaac Gómez and Stacey Rose as the new members of the Victory Gardens Playwrights Ensemble. The Ensemble will be members for a three-year term, through 2024.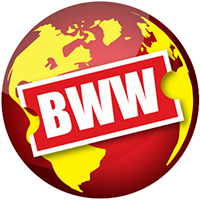 Harold Farrell Will Talk A RAISIN IN THE SUN in a Zoom Talk Next Month
by Stephi Wild - May 23, 2021
Harold Farrell, the authorized biographer of Lloyd Richards will join playwright Jeffrey Sweet for a behind the scene look at Lorraine Hansberry's "A Raisin in the Sun" on Wednesday June 2 at 6:30 p.m. (Eastern) via Zoom.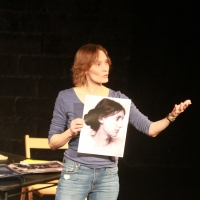 The Marsh Unveils Lineup for SOLO ARTS HEAL Series
by Chloe Rabinowitz - Jan 20, 2021
The Marsh brings people from all walks of life to share their deeply personal journeys in the MarshStream Solo Arts Heal series. This Wednesday series, which features performance excerpts, talkbacks, and Q&A with Dr. Annie Brewster and Caroline Wright (Jan. 20), Hope Singsen (Jan. 27), and Samuel A. Simon (Feb. 3), will be hosted by Gail Schickele.
NNPN's Annual Commission Awarded To Nambi E. Kelley
by A.A. Cristi - Dec 21, 2020
National New Play Network, the country's alliance of nonprofit theaters that collaborate in innovative ways to develop, produce, and extend the life of new plays, has announced the recipient of this year's Annual Commission: Nambi E. Kelley, in partnership with San Diego Repertory Theatre, will develop her new play, Project American X.
iTheatre Saratoga Presents New Radio Dramas Featuring Jeff McCarthy
by Chloe Rabinowitz - Oct 14, 2020
iTheatre Saratoga will present a new radio drama series to keep theatre arts alive when live performances are either inaccessible for audiences or unfeasible for many regional operations.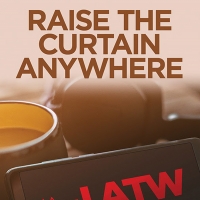 L.A. Theatre Works Announces Additional Audio Theater Offerings
by Chloe Rabinowitz - Sep 1, 2020
The world's leading producer of audio theater, L.A. Theatre Works offers audiences around the globe free access to state-of-the-art recordings of both contemporary and classic plays, each performed by leading actors of stage and screen.
Jeffrey Sweet Videos
Jeffrey Sweet Frequently Asked Questions
How many shows has Jeffrey Sweet written?
Jeffrey Sweet has written 2 shows including Love (Bookwriter), Kunstler (Playwright).