Latest News on Barbara Lebow
Barbara Lebow News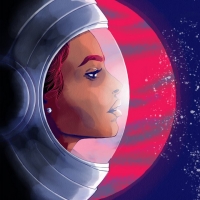 Artemisia Theatre Announces Virtual World Premiere of Lauren Ferebee's GOODS
by Chloe Rabinowitz - Mar 10, 2021
Two intergalactic trash collectors, both women, one Black, one white, are hurtling through space toward the finish of their anniversary route, ready to celebrate their return to Earth. But a surprising job sends them back out to the asteroid belt and forces them to make a devastating choice.
Regional Spotlight: How UC Santa Barbara's LAUNCH PAD is Working Through The Global Health Crisis
by Chloe Rabinowitz - Jun 11, 2020
Today we shine a spotlight on UC Santa Barbara's LAUNCH PAD with Artistic Director Risa Brainin.
Laguna Playhouse Announces Its Historic 100th Anniversary Season
by A.A. Cristi - Feb 20, 2020
LAGUNA PLAYHOUSE is thrilled to announce its historic centennial season, celebrating 100 years of creating exceptional theatre in one of Southern California's most beautiful & vibrant communities!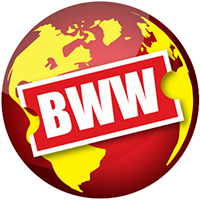 The Jewish Museum Hosts a Performance of A SHAYNA MAIDEL International Holocaust Remembrance Day
by Stephi Wild - Jan 13, 2020
Monday, January 27 is International Holocaust Remembrance Day. This year commemorates the 75th Anniversary of the liberation of Auschwitz in 1945.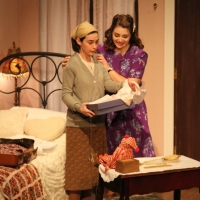 BWW Review: Will There Be a Better Performance in 2020 Than Kayla Witoshynsky's in Innovocative Theatre's Production of Barbara Lebow's A SHAYNA MAIDEL?
by Peter Nason - Jan 11, 2020
Powerful stuff, with a revelatory performance by Ms. Witoshynsky at the heart and soul of it.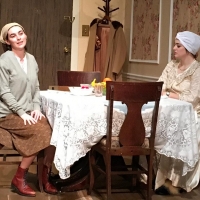 BWW Previews: INNOVOCATIVE THEATRE BRINGS A SHAYNA MAIDEL, STORY OF FAMILY REUNITING AFTER HOLOCAUST to Stageworks Theatre
by Deborah Bostock-Kelley - Jan 8, 2020
In a country wrought with divisiveness, Innovocative Theatre is bringing A Shayna Maidel by Barbara Lebow to stage at Stageworks on January 10 a?' 19. Directed by Staci Sabarsky, starring Larry Corwin, Kristina Kourkoulos, Kayla Witoshynsky, Thomas Brown, Michele McCarty, and Sunshine Hughes, A Shayna Maidel is a tale of a Jewish family picking up the pieces of their lives and coming together, despite each person having traveled a different life path to be reunited after World War II in 1946.
Innovocative Theatre's A SHAYNA MAIDEL Opens In January At Stageworks Theatre
by A.A. Cristi - Dec 4, 2019
Surviving World War II tests a family's resilience in Innovocative Theatre's gripping drama A SHAYNA MAIDEL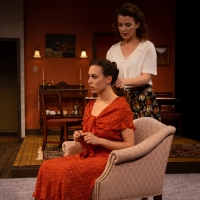 BWW Review: A SHAYNA MAIDEL at Playhouse On Park
by Joseph Harrison - Nov 3, 2019
When tragedy strikes it is often the relationships forged between those who survived that allows the victims to carry on. This shared experience bonds strangers and families alike. But what about those who were spared? Though family and friends not present may have avoided the worst, they, too, struggle with reconciling the impact to those they love and the guilt they feel having not been impacted directly. And all involved have to find a way to move on and live their lives. This prevailing emotion is at the center of Barbara Lebow's play, A SHAYNA MAIDEL which is now playing at Playhouse on Park in West Hartford.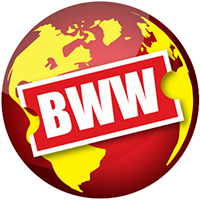 A SHAYNA MAIDEL And Companion Art Exhibit Open This Friday At Strand Theater Company
by A.A. Cristi - Oct 16, 2019
The Strand Theater Company proudly presents the Second installment of its 12th consecutive season as the only brick-and-mortar company celebrating women's diverse voices and perspectives a?" a production of A Shayna Maidel by Barbara Lebow, directed by Melissa McGinley.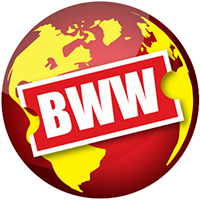 Cast Announced For A SHAYNA MAIDEL At Playhouse On Park
by Stephi Wild - Oct 12, 2019
Playhouse on Park's eleventh season continues with Barbara Lebow's A SHAYNA MAIDEL, running October 30 a?" November 17. A SHAYNA MAIDEL is a powerful and poignant drama of survival and strength about two sisters trying to reconnect after years of separation brought on by the Holocaust. Although born in Poland, Rose, now in her twenties came to the United States with her father, Mordechai, at the age of four and is now completely 'Americanized.' A burden of guilt and deeply mixed feelings engulf the aging Mordechai as he awaits the arrival of his elder daughter, Lusia, who has, at last, found her way to America. A SHAYNA MAIDEL explores family, faith, and forgiveness in the pursuit of a better future.
Barbara Lebow Frequently Asked Questions
How many shows has Barbara Lebow written?
Barbara Lebow has written 1 shows including A Shayna Maidel (Playwright).