New England Debut of CLUE Headlines Cape Playhouse's 2018 Season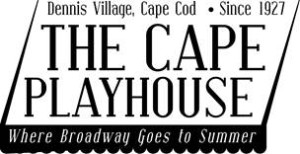 Michael Rader, Producing Artistic Director of The Cape Playhouse, today announced the 2018 summer line-up for the historic Playhouse's 92nd season.
The six-play schedule will feature three plays and three musicals - including three Playhouse premieres - in a season featuring Tony and Drama Desk Award-winning shows and the New England premiere of an exciting new production of the classic movie Clue.
"I couldn't be more thrilled with the 2018 Season line-up. We have spent the past few months developing an absolutely exceptional season of blockbuster shows that are specifically tailored for our Cape audiences. In 2018, our patrons will not only witness extraordinary productions and a continued improvement in the quality of our programming, as they came to expect over the 2017 season, but our audiences will be some of the first to see an exciting new production of Clue that will make its New England premier at the Playhouse prior to launching a National Tour," said Michael Rader, in revealing the season.
Kicking off the 2018 season will be Robert Harling's poignant Steel Magnolias. Set in Louisiana in the 1980s, Steel Magnolias is equal parts hilarious and heartwarming. At Truvy's beauty shop, six southern ladies gather each week to chat and support each other through thick and thin. But those bonds are about to be tested when M'Lynn and her daughter Shelby face a life-changing crisis. Infused with heart and humor, Steel Magnolias is a hilarious story that touches on love, loss, and enduring friendship. Steel Magnolias runs June 13-23, 2018.
Second on the roster will be Sylvia, the acclaimed comedy by two-time Pulitzer Prize-nominee A.R. Gurney. Empty nesters Greg and Kate have moved back to Manhattan after twenty-two years in the suburbs. Greg finds Sylvia, a street-smart lab/poodle mix, and brings her home. She promptly becomes a bone of contention between Greg and Kate, testing their marriage to comedic and touching effect. This wonderful look into the complexities of love and commitment asks what it truly means to be devoted to your partner... and how do you choose between the love of your life and man's best friend? Sylvia runs June 26-July 7, 2108.
After worldwide success in West End, Las Vegas, Canada and Broadway, Million Dollar Quartet is coming to the Cape Playhouse! This energetic musical tells the story of the afternoon that Elvis Presley, Johnny Cash, Jerry Lee Lewis and Carl Perkins recorded some of the most iconic rock 'n' roll songs of all time. You will be transported to Memphis, Tennessee on December 4th 1956, where music was changed forever. The four musicians have a jam session at the famous Sun Records, where they created some of the most well-loved and upbeat songs of all time. The story has been brought to life by Colin Escott and Floyd Mutrux, and includes more than 20 well-loved songs from that night and that exciting era, such as Real Wild Child, Memories are Made of This, Fever, Hound Dog, Walk the Line, Matchbox, Blue Suede Shoes and many more. An unforgettable fun night of rock 'n' roll, Million Dollar Quartet, a Playhouse Premiere, runs July 10-21, 2018.
The fourth show of the season, Altar Boyz, winner of the Outer Critics Circle Award for Outstanding Off-Broadway Musical comes to the playhouse after an astounding five year run off-Broadway. Altar Boyz tells the holy inspiring story of 5 small-town boys - Matthew, Mark, Luke, Juan and Abraham - trying to save the world one screaming fan at a time. Their pious pop act, including lyrics like "Girl You Make Me Wanna Wait" and "Jesus Called Me On My Cell Phone," worked wonders on the Ohio bingo-hall-and-pancake-breakfast circuit. But when fate brings them to New York, will the boyz take a bite out of the forbidden apple? With angelic voices, sinfully spectacular dancing and a touching story, Altar Boyz is destined to rock the masses of all denominations! A Playhouse premiere, it runs July 24-August 4, 2018.
The final musical of the Playhouse season, South Pacific, has earned a staggering 17 Tony Awards, 5 Drama Desk Awards and the Pulitzer Prize for Drama. In South Pacific, love transcends the harsh realities of war and prejudice in this sweeping tale centered around two unlikely love affairs. Set on a tropical island during World War II, and based on James Michener's Pulitzer Prize-winning novel Tales of the South Pacific, with music by Richard Rodgers, lyrics by Oscar Hammerstein II, and book by Hammerstein and Joshua Logan, this timeless classic features some of the most beautiful music ever composed woven into an inspiring story cherished the world over. The beloved score's songs include "Some Enchanted Evening," "I'm Gonna Wash That Man Right Outa My Hair," "There is Nothin' Like a Dame" and "Bali Ha'i." South Pacific plays August 7-18, 2018.
If you loved the movie Clue, you'll kill to be among the first audiences to see the new stage adaptation of this cult favorite before it launches a National Tour. Based on the iconic 1985 Paramount movie adaptation of the classic Hasbro board game, Clue is a hilarious farce-meets-murder-mystery. Adapted from Jonathan Lynn's screenplay (My Cousin Vinny, The BBC's Yes Minister), with additional material by Hunter Foster and Eric Price, this live staging tells the shocking tale of six mysterious guests who attend an unusual dinner party hosted by Mr. Boddy, where murder and blackmail are both on the menu. When Boddy himself ends up murdered, all the guests become suspects, and together they must solve the mystery before the police arrive. An evening of slapstick, slamming doors, and some of the funniest one-liners in movie history, Clue will leave both cult-fans and newcomers in stitches. A New England premiere prior to the National Tour, Clue wraps up the season, playing August 21-September 1, 2018.
The non-profit Cape Playhouse was founded in 1927 by Californian Raymond Moore, who spent several summers in Provincetown painting scenery, writing plays, and acting in local theatre. His vision, however, was to have a theatre of his own-a smart, sophisticated summer theatre that would bring Broadway to Cape Cod. He purchased a 19th-century former Unitarian Meeting House for $200, had it moved to 3½ acres of pasture land fronting the Old Kings Highway in Dennis, and converted it into a professional theatre. The Cape Playhouse has been kept true to its original structure-even the original pews still serve as seats. The opening performance on July 4, 1927 was The Guardsman, starring Basil Rathbone. Over the years, many big- name stars from Broadway and the silver screen have acted there, including Bette Davis (who first worked as an usher), Gregory Peck, Gertrude Lawrence, Lana Turner, Ginger Rogers, Humphrey Bogart, Tallulah Bankhead, Helen Hayes, Julie Harris, and Paulette Goddard. It's no wonder the Cape Playhouse is known as "The Birthplace of the Stars." Many young, aspiring performers have spent their summers here. In 1956, a young student was given a small part in The Male Animal, starring Henry Fonda (his daughter, Jane)! Today, most of the stars still come from Broadway, but it seems that almost every well-known star of stage, screen, and TV has walked the stage of the Cape Playhouse.