Bret Michaels To Return To Indian Ranch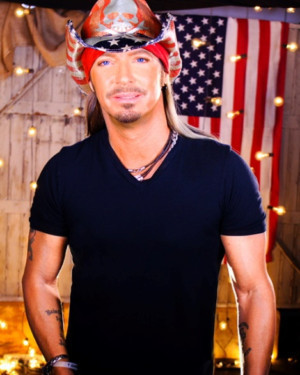 Indian Ranch announced that Bret Michaels will return to Webster, MA on Sunday, September 9th as part of the, 2018 Summer Concert Series.. Tickets go on-sale Friday, February 23, 2018 at 10:00AM at www.indianranch.com.
As a multi-platinum global superstar, Bret Michaels has turned his passion for music into a multifaceted brand that encompasses record breaking touring sales, reality TV stardom, legendary songs that have sold over 35 million records, product endorsements as well as being a devoted philanthropist, all supported and followed by three generations of loyal fans.
Rising to fame as the front man of Poison, one of rock's most iconic and enduring bands, he helped define the rock-n-roll scene on the Sunset Strip. Their massive success includes selling over 33 million records worldwide and numerous hit singles. Equally as successful, Bret's solo career has charted its own course with multiple solo albums. His album, Custom Built, topped the charts, reaching #1 on Billboard's Hard Rock list. His latest release, True Grit, features a myriad of legendary artists, who just happen to be great friends of Bret's. His talent, business acumen and natural candor have solidified him as "a cultural touchdown" in the words of former Viacom CEO Judy McGrath, making him one of the most sought after performers, interviews and speakers across multiple platforms and keeping him on the road for each of the last 10 years, for nearly 300 live performances, speaking engagements, charitable concerts and private engagements yearly. Michaels most recent single and video, "Jorja Bleu" which was written for his daughter of the same name was released to digital retailers in May 2017 with a portion of the proceeds going to St. Jude's Children's Hospital, at his daughter's request.
Indian Ranch offers music lovers a chance to see some of the greatest country, classic rock and pop bands steps from Lake Chargoggagoggmanchauggagoggchaubunagungamaugg. Nestled between pine trees, the amphitheater offers the ability to see the stage from anywhere in the audience. Already on-sale are The Mavericks June 16th, Andy Grammer June 23rd, The Outlaws June 24th, Get The Led Out July 13th, Lee Brice July 22nd, Wynonna & The Big Noise July 29th, The Beach Boys August 12th and The Charlie Daniels Band August 19th. More shows are expected to be announced soon.
Tickets for Bret Michaels at Indian Ranch on Sunday, September 9, 2018 go on-sale Friday, February 23 at 10:00AM. The Indian Ranch Insider Club Presale takes place Thursday, February 22 at 10:00AM. Gates for Indian Ranch concerts open at 12:00PM; showtime is 2:00PM unless otherwise noted. Tickets are available online at www.indianranch.com, by calling 1-800-514-ETIX (3849) or at the Indian Ranch Box Office. The Indian Ranch Box Office is currently open Wednesdays and Saturdays from 10:00AM - 3:00PM. All events are rain or shine. No refunds. Indian Ranch is located at 200 Gore Road in Webster, MA outside of Worcester and less than an hours drive from Boston, Providence, Hartford and Springfield. For more information, visit www.indianranch.com.
More Hot Stories For You