BWW Review: WEST SIDE STORY at Barrington Stage Company
Arriving at Barrington Stage Company's Boyd-Quinson Main Stage to a line of eager patrons that trailed down the block gave the impression that, as one of the numbers from the landmark musical they were lined up to see suggests: the air was hummin', and something great was comin'. This presentation of West Side Story celebrating what would have been the 100th birthdays of both the show's composer, Leonard Bernstein, and Director / Choreographer Jerome Robbins, most definitely delivers on just about every level.
Before the house lights go down the audience is met by Kristen Robinson's seemingly simple set that very effectively transports us back to the upper west side of New York City in the 1950's where the modern day, loose re-telling of Shakespeare's Romeo and Juliet plays out. The feuding families are replaced by two street gangs the Jets and their rivals the Sharks, whose members have recently immigrated from Puerto Rico. As individual members of the cast take the stage during the course of the "Prologue" it becomes increasingly clear we are in for a quite a treat. Anyone fortunate enough to have seen the original 1957 - 1959 run on Broadway or the 1961 film adaptation will most certainly recognize and appreciate how true this production's choreography by Robert LaFosse is to Jerome Robbins. Which is precisely what LaFosse and Associate Choreographer Nicholas Garr, both of whom worked with Robbins as cast members of "Jerome Robbins' Broadway", intended.
Under the direction of BSC's Artistic Director, Julianne Boyd, with musical direction by Darren R. Cohen, the notably attractive and extremely talented ensemble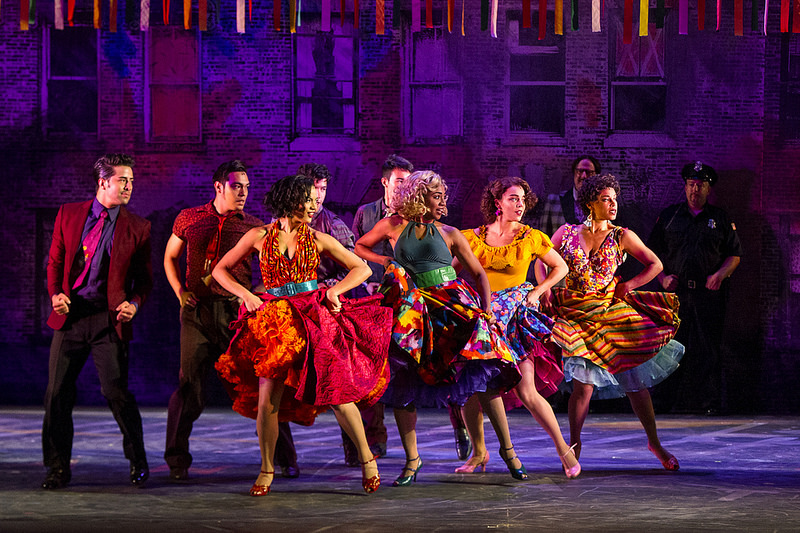 plays out every moment of this classic so well it will delight the eyes and the ears of those that have seen the piece before, as well as those who are experiencing it for the first time. This is true of the acting, singing, and the dancing. I have always felt that West Side Story is a dancer's show and this cast rises to the occasion. Only a few times in many years have I enjoyed dancing at a level that makes those watching it truly appreciate the beauty of the human body in movement.
Stand-out performances include Addie Morales' pure, genuine and thoroughly believable portrayal of Maria. Miss Morales is the quintessential ingenue and her singing is angelic. When she tells Will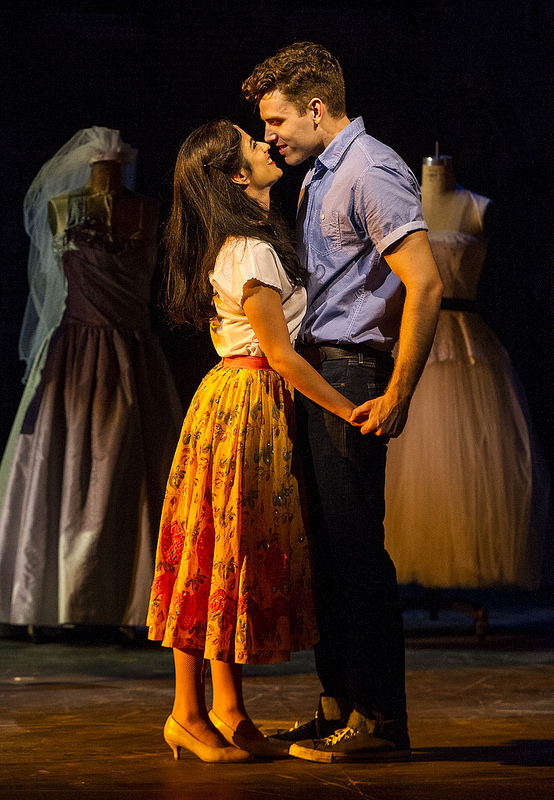 Branner as Tony that she loves him, it felt as if she had reached into my chest and given my heart a gentle squeeze. Branner's physique and falsetto are particularly impressive. Sean Ewing as Maria's protective older brother and leader of the Sharks, Bernando, is powerful, as is Skyler Volpe as his girlfriend, Anita. Alex Swift's portrayal of socially awkward, yet steadfastly loyal and dedicated, Chino was spot-on. Gordon Stanley's poignant portrayal of Doc seemed like a delightful amalgamation of Ned Glass (Doc in the 1961 film) mixed with Sesame Street's Mr. Hooper. Douglas Rees plays both Schrank, and a Gladhand that is refreshingly amusing.
Pretty much every number in West Side Story is a winner. Crowd pleaser's in this production include "America" with a strong performance from Linedy Gineo as Rosalia, and "Gee, Officer Krupke" where Juan Caballer as Action really shines. "One Hand, One Heart" and "A Boy Like That" had tears running down many cheeks. Full company dance numbers "The Dance At The Gym" and "Somewhere" are both visually stunning, and breathtakingly beautiful.
Live theatre is rarely flawless, but this production of West Side Story comes pretty darned close. It is a spectacularly well executed and fitting tribute to the creators, that is sure to delight. It puts out enough energy to charge up The Berkshires where it plays at Barrington Stage Company through September first.