BWW Interview: Rachel Lynett, Playwright of WELL INTENTIONED WHITE PEOPLE at Barrington Stage Company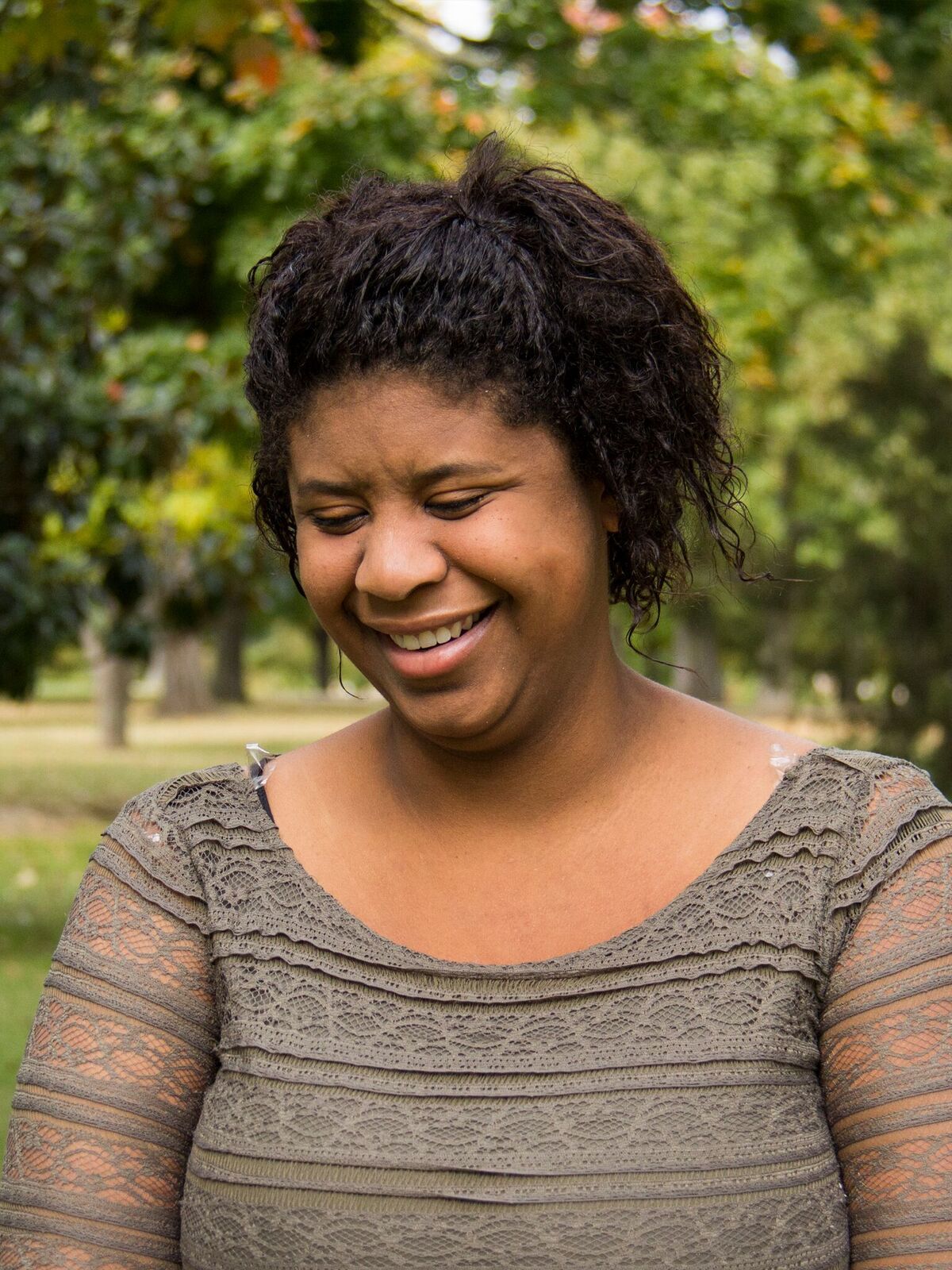 Rachel Lynett is an Arkansas-based playwright and theatre artist. Her recent playwriting credits include GOOD BAD PEOPLE presented as reading with Talk Back Theatre (2018) and as part of Jackalope Theatre's Circle Up series (2017); WELL INTENTIONED WHITE PEOPLE as the Downstage Left Residency with Stage Left (2017), part of Orlando Shakespeare New Play Festival (2017), and receiving honorable mention for the 2017 Kilroys. Her play, ABORTION ROAD TRIP, received a workshop production produced by Theatre Prometheus and was presented as a part of the 2017 Kennedy Center Page to Stage Festival. Broadway World had the opportunity to sit down with Rachel after the standing ovation for a performance of WELL INTENTIONED WHITE PEOPLE now in its world premiere run through September 8th at Barrington Stage Company's St. Germain Stage in Pittsfield, Massachusetts.
Who is WELL INTENTIONED WHITE PEOPLE for, who is it targeted to?
I think I wrote the play with the understanding that who goes to theatre is White privileged liberal people. That's who goes to theatre. That's who's going to be watching the show. I think a lot of the shows that I see where people try to tackle these issues are written as if the audience is going to be conservatives and we need to talk about "don't be mean to black people" as if we are speaking to conservatives, but that's not who the audience is ever going to be. I think as a Black person in theatre, you get frustrated with never seeing your own story on stage. You get frustrated with being the butt of every joke. I was an actor and I was the maid, the slave, or the bitch. Those were the only roles I ever got. I could never be a lead and if I did, there was such controversy. So, I stopped acting and started writing plays for people who look like me and who are in situations like mine. My ethnic background is mixed. My community is mixed. I have Queer friends. I'm Queer. We need to put those voices on stage. So, even though I was writing to a liberal White audience, I hope / think that I am also inviting to people of color and for queer people to come in and see the show and see themselves in a way that they have very rarely seen themselves represented.
In WELL INTENTIONED WHITE PEOPLE, the main character, Cass says: "I hate the word Queer" and yet, you just used that term in describing yourself. Some people are comfortable with the term, others are not.
I'm not a fan of it. I don't like it really. I've had to start using it. I referred to myself as a lesbian for a very long time because I was. I am now married to a man. I have issues with the label bisexual. It's the only word that feels right to me, even though I hate it. Pansexual doesn't feel right. Bisexual doesn't feel right.
You have packed a lot of subject matter into a 90-minute production. There is a point-of-view that suggests a writer should really focus on ONE thing. WELL INTENIONED WHITE PEOPLE seems to break that rule.
It does, a little bit, yeah.
I think one of the messages that clearly comes across to the WELL INTENTIONED WHITE PEOPLE audience is to let go of trying to be so Politically Correct. That if you work at being respectful, inclusive, embracive, etc., you might be trying too hard.
I think that's part of it. I think another part of it too, is that a lot of people who try to be embracive and love everybody and use inclusive language; are the same people who cross the street when they see a Black person because they don't want to get robbed. If that's you, then you need to face that. You need to deal with why you feel the need to walk away because a Black person is walking in your direction. You would never say the "N-word" but, you still have this subconscious racism. To me, before you start waving all your flags about how inclusive you are, truly look at your life and look at are you truly being helpful or are you just saying you are. You need to LISTEN and actually engage. [Echoing a line in the play's dialogue where Cass implores Viv: Please. Just listen.]
I have often thought that the world would be a better place if the people in it did not have what seems to be an overwhelming need to put labels on things so they could better compartmentalize everything we come in contact with. In other words if we could truly accept the concept that "it is what it is"... but my experience suggests that few actually live by that.
That's not the world that the Colonial's set-up, unfortunately. The world was colonized by the English and the Scandinavians, who were White. They created a system that has been in place for years wherein White people were better. That they were the superior race. And they needed to do that, so that they could feel okay with killing people of color. That's "Colonialism". The idea that we're better and superior, so therefore, you have to give in to our culture, because ours is better.
What is your perspective on the term "Privilege"?
It's a tricky thing, but I think, "privilege" means: the privilege of living a better life without having to do anything other than someone else. My husband is White, and when we took a road trip from Arkansas to Pennsylvania and back, we stopped in lots of different places. It was really interesting how, no matter where we were pretty much, people were always kind to him. Without knowing anything about him. Without knowing anything about me, that was NOT the case. I would walk in as a Black presenting woman and people would throw my money on the counter. They would blatantly not speak to me. I laugh about it. I probably shouldn't. People were really rude. Privilege is that even if you're a poor White person, sometimes it is wealth, but sometimes it's just...when you're White in the United States and you walk into a restaurant, no one is going to throw you out because you're White. No one is going to demand that you pay up-front because they don't believe that you will pay for your bill. And that happened to some Black kids at a restaurant recently. So, it's the privilege of having a life that's a little bit better, without doing any extra work.
I think that a lot of people struggle with being what they are. There is nothing wrong with having privilege. That's fine, but don't make me have to tell you it's ok to be White. All that we are asking you to do is to use that privilege when you can speak, and I can't. I talk to my husband a lot about this. There are times when you are going to have to speak for me because no one is going to listen to me. I need to know that you are going to take those moments to actually step up and say, this is wrong. That's all that privilege affords you the chance to do. I use my privilege in a really powerful way. I went to private school my whole life, I am lighter skinned, I speak Spanish... there is privilege in that. I use that to talk about, well maybe you shouldn't be horrible to other Black people, just because they're not your image of what's appropriate.
Are outreach efforts being made to expose WELL INTENTIONED WHITE PEOPLE beyond the traditional theatre going public?
Yes. Representatives from the NAACP and other community members came to early performances and efforts are underway to bring more people of color in to see the play. Which will be great. That's important to me. As I said earlier, it's important to me - representation is important. BSC is definitely working toward that.
So, a key message I'm taking away from WELL INTENTIONED WHITE PEOPLE and our conversation is that we should TRY less, and actually DO more.
YES!
The notion of the "Magical Negro" comes up in WELL INTENTIONED WHITE PEOPLE. Can you help us to understand the concept better?
The Magical Negro trope is in a lot of plays and movies where a White person is going through a struggle. They go to their Black friend, who is asexual and the butt of a joke, and they have this wisdom to impart on the White person. The White person continues, but you never learn anything else about the Black person. In so many movies and plays, that's all that the Black person exists for: to either make jokes or give some unsuspected wisdom, but there is nothing else to their story other than that.
Since I have the privilege of writing for Broadway World.com and using it as a platform to inform the theatre going public about WELL INTENTIONED WHITE PEOPLE, what would you want people to know?
I think / hope that this play gives people who are not of color (White people) the chance to live, just for 90-minutes, what it is like to be a person of color all the time. The play is told from Cass's perspective and that exhausting feeling. That exhausted and overwhelmed feeling at the end of the play, is intentional. Because that's how we fell, all the time. People often come up to me afterwards and say it's too much. I encourage them to work past that, to keep thinking, to let it sit for a bit. This play to me is a way to stage trauma. Sometimes people aren't listening to you because they can't. Because they're traumatized. There is a big difference between I can't listen right now, and I don't want to. I hope the play also explores that.
I believe it does.

Related Articles View More Boston

Stories

Shows