Photo Flash: First Look at Megan Anderson, Clinton Brandhagen and More in THE BEAUX' STRATAGEM
Everyman Theatre closes its historic 2012/13 season with a staging of the rarely produced comedic gem, The Beaux' Stratagem. Founding Artistic Director Vincent M. Lancisi directs the production, which features a large cast of 15 actors and includes Resident Company Members Megan Anderson, Clinton Brandhagen and Bruce Randolph Nelson. Everyman moved into its brand new theatre in January of this year. The production will run now through June 30th. BroadwayWorld has a first look at the production photos below!
Portraying the "beaux" of the title will be Danny Gavigan (Archer) and Yaegel T. Welch (Aimwell). This will mark Mr. Gavigan's debut at Everyman. He has been seen at such regional theatres as Centerstage (The Rivals, Snow Falling on Cedars), Signature Theatre (Really Really) and La Jolla Playhouse (Peer Gynt). Mr. Welch, direct from a year-long tour with The Acting Company (Of Mice and Men, As You Like It), was last seen at Everyman Theatre as Ogun Size in the critically-acclaimed production of The Brothers Size.
Resident Company Member Megan Anderson (most recently seen in the hit production of God of Carnage) will play Mrs. Kate Sullen. She will be joined onstage with fellow Company Member Clinton Brandhagen (August: Osage County, You Can't Take It With You) as Sullen. Once again showing comedic acumen, Resident Company Member Bruce Randolph Nelson (August: Osage County, You Can't Take It With You) will be pulling double-duty in the two roles of Boniface and Foigard.
Vincent Lancisi directs the final production of the 2012/13 season. His artistic team includes Resident Set Designer Daniel Ettinger, Resident Lighting Designer Jay Herzog, Resident Costume Designer David Burdick, and Resident Dialect Coach Gary Logan, each of whom were members of the artistic team for the theatre's inaugural production,August: Osage County. They will be joined by Sound Designer Elisheba Ittoop (Private Lives, Shooting Star) and Wig Designer Anne Nesmith (Pygmalion, All My Sons). Resident Fight Choreographer Lewis Shaw will be not only choreographing and executing extensive sword fights with the cast, but will also lend some of his own weapon design to the production.
Tickets for The Beaux' Stratagem are now on-sale and range in price from $10 - $60. For information about Everyman Theatre, visit www.everymantheatre.org or call 410.752.2208.
Photo Credit: Stan Barouh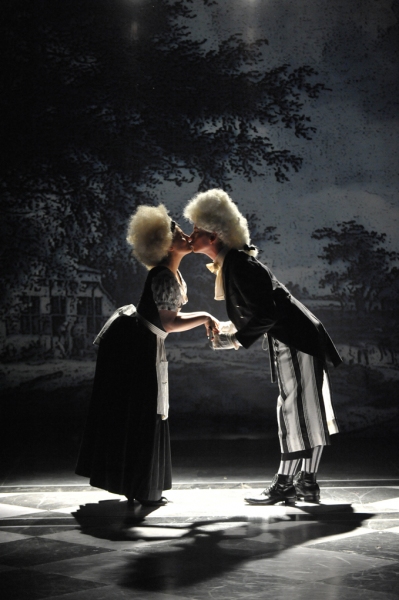 Heather Lynn Peacock and Sean McComas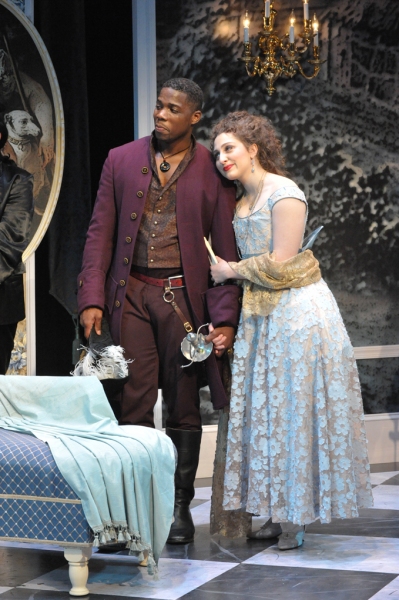 Yaegel T. Welch and Katie O. Solomon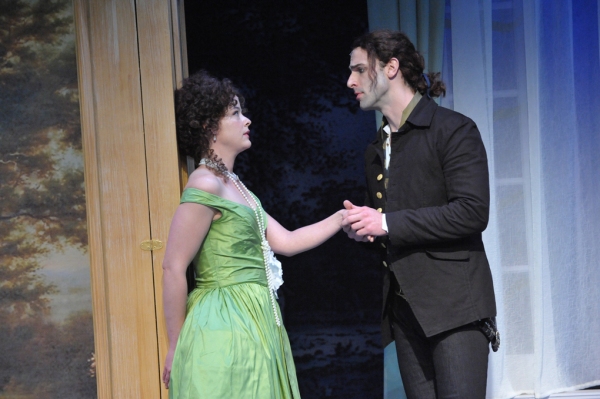 Megan Anderson and Danny Gavigan

Megan Anderson

The Beaux' Stratagem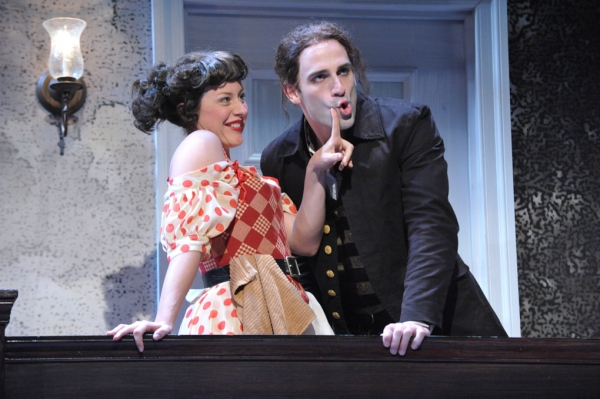 Dorea Schmidt and Danny Gavigan

Yaegel T. Welch and Danny Gavigan

Danny Gavigan and James Whalen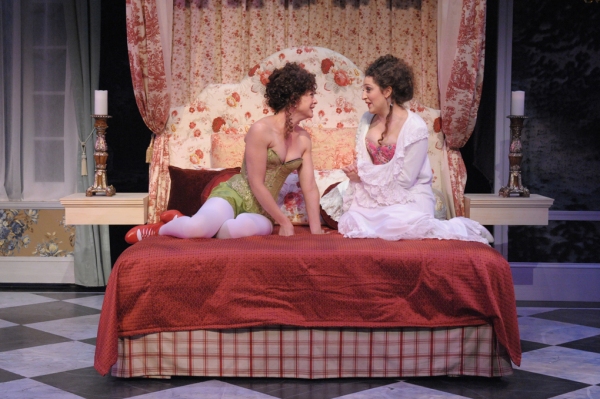 Megan Anderson and Katie O. Solomon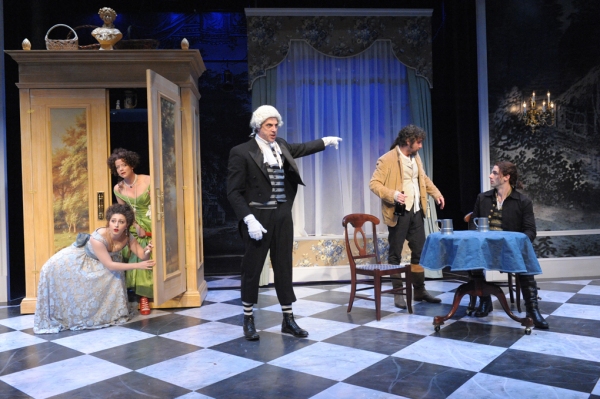 Katie O. Solomon, Megan Anderson, James Whalen, Clinton Brandhagen and Danny Gavigan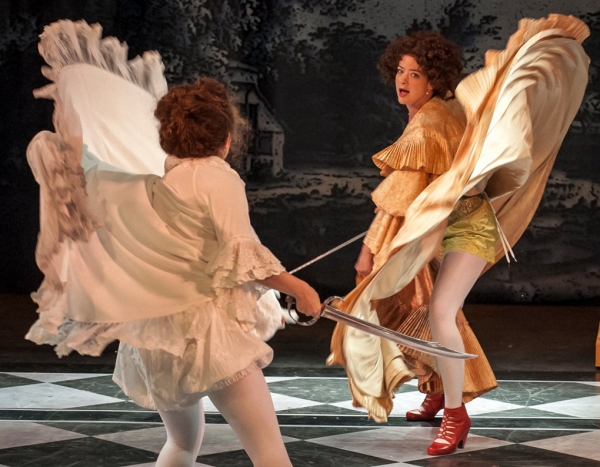 Katie O. Solomon and Megan Anderson

Yaegel T. Welch

Eric Poch