Latest News on James Whale
Stage Credits
Productions
[Broadway, 1944]
Director
[Broadway, 1929]
Director
[Broadway, 1929]
Director
Scenic Designer
James Whale News
Review: FRANKENSTEIN Resurrects a Classic at Prime Stage
by Greg Kerestan - Nov 11, 2022
What did our critic think of FRANKENSTEIN at Prime Stage? I'm a lifelong horror buff, devouring the Famous Monsters of Filmland on celluloid and printed page, as well as the artsy, philosophical 'elevated horror' that has become a literary and cinematic movement in the last decade. Both the schlocky and the thoughtful branches of horror can both trace their roots back to the shadow cast by Mary Shelley's Frankenstein and its innumerable adaptations. For whatever reason, her novel itself has never been a favorite of mine, though I love the way she bucked convention and gender roles to invent literary science fiction and elevated horror. Maybe it's because Frankenstein has transcended being a character on the page in a story with a beginning and end, and become a genuine folk icon. Even a perfect adaptation of Shelley's novel will feel incomplete because the idea of Frankenstein is now so much bigger than the text of Frankenstein. Here, science fiction writer Lawrence C. Connolly and director Liam Macik thread the needle of the Frankenstein myth in an adaptation that stays unusually true to Shelley's novel but nods to sources beyond.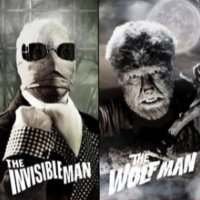 Fathom Events Announces INVISIBLE MAN & WOLF MAN Double Feature
by Michael Major - Oct 15, 2021
In celebration of the 90th anniversary of the Universal Monsters, H.G. Wells' The Invisible Man starring Claude Rains, and The Wolf Man featuring Lon Chaney, return to big screens nationwide for a special Fathom Events double feature! Watch the trailer for the event now!
UN DÍA COMO HOY: SHOW BOAT se estrenaba en el cine
by Nuria Pedret - May 14, 2021
La segunda versión cinematográfica del musical vio la luz un día como hoy en 1936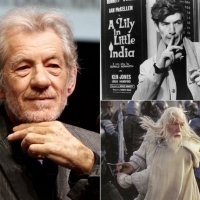 The National Arts Club Presents A Conversation With Sir Ian McKellen
by Chloe Rabinowitz - Feb 18, 2021
McKellen talks about his work on stage (Richard III, Acting Shakespeare, Waiting for Godot) and screen (The Lord of the Rings, The X-Men, Gods and Monsters, The Good Liar) during this wide-ranging dialogue.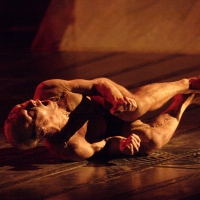 BWW Review: FRANKENSTEIN, National Theatre At Home
by Gary Naylor - Apr 30, 2020
National Theatre Live makes its celebrated 2011 production available free for online platforms but, rather like Frankenstein's Creature itself, its reviving isn't without its issues.
Rare INVISIBLE MAN Poster to Disappear in Heritage Auctions Movie Posters Auction
by Sarah Jae Leiber - Mar 9, 2020
One of just a handful of this style poster released to promote Universal's 1933 monster classic The Invisible Man may bring as much as $125,000 in Heritage Auctions' Movie Poster auction March 21-22. The sale is filled with first-time offerings ranging from stone litho masterpieces to early War and advertising posters.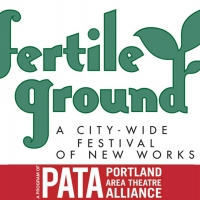 10 Things To See at Fertile Ground 2020
by Krista Garver - Jan 23, 2020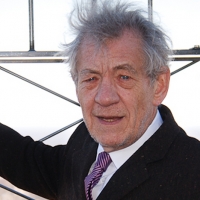 Ian McKellen Shares Journal Entries From His Time Working on THE LORD OF THE RINGS
by Stephi Wild - Jan 11, 2020
Ian McKellen is giving fans a peek into what his life was like while working on Lord of the Rings. He took to Twitter yesterday to share a link to some journal entries, during his time working on the film franchise over 20 years ago.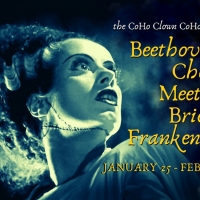 CoHo Clown CoHort Presents BEETHOVEN & CHOPIN MEET THE BRIDE OF FRANKENSTEIN
by A.A. Cristi - Jan 7, 2020
The CoHo Clown CoHort is cooking up the classical music/monster mash-up you never knew you needed, just in time for Fertile Ground 2020. Step into the lab to see what happens when you take Mary Shelley's classic horror novel Frankenstein, mix in elements from James Whale's dark cinematic interpretation along with Abbot & Costello's precise wackiness, throw in classical music legends Beethoven and Chopin (why not?), add a healthy pinch of Romanticism, and distill it all with the pure physical comedy of clowning. The experimental ensemble that brought you Philip's Glass Menagerie and Witch Hunt returns for more Fertile Ground mischief when Beethoven & Chopin Meet the Bride of Frankenstein, January 25 - February 2 at CoHo Theatre.
Rialto Chatter: Will Ian McKellen Bring His One-Man Show to Broadway?
by Stephi Wild - Nov 1, 2019
Could Ian McKellen be headed back to Broadway? According to The New York Post, the actor says he'd consider bringing his one-man show, Ian McKellen On Stage, to the Great White Way.
James Whale Videos
STAGE TUBE: Behind the Scenes with COLOSSAL Playwright Andrew Hinderaker
by Stage Tube - Aug 25, 2014
Olney Theatre Center will present the National New Play Network (NNPN) Rolling World Premiere of Colossal by playwright Andrew Hinderaker, September 3 - 28, 2014 in the Mulitz-Gudelsky Theatre Lab. Colossal is a recipient of a 2014 Edgerton Foundation New American Plays award and a winner of The Kennedy Center's Jean Kennedy Smith Playwriting Award. Go behind the scenes with the playwright in the video below!