Vicki Trask - Page
Vicki Trask is a Calgary-based writer and performer who has been a part of the theatre community since 2011. Previously, she wrote for OnStage Blog and is now incredibly excited to share her love of performing arts with BroadwayWorld readers.
MOST POPULAR ARTICLES
LAST 30 DAYS
LAST 365 DAYS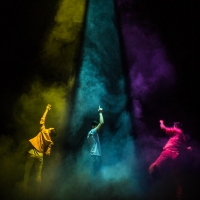 One Yellow Rabbit's HIGH PERFORMANCE RODEO Reveals Lineup for 34th Festival
Posted: Nov. 5, 2019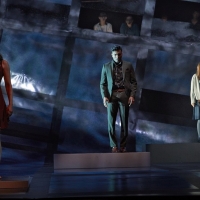 BWW Review: ICELAND at Theatre Calgary is Worth Every Penny
Posted: Oct. 21, 2019


Broadway Across Canada Reveals Calgary's 2020-2021 Season
Posted: Jan. 24, 2020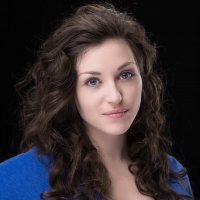 BWW Interview: Brianna Johnston Embodies The White Witch in THE LION, THE WITCH, AND THE WARDROBE
Posted: Nov. 22, 2019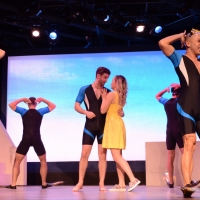 BWW Review: MAMMA MIA Tries to Regain Its Youth at Stage West
Posted: Nov. 23, 2019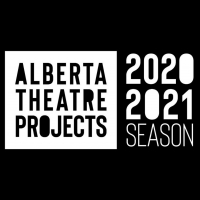 Alberta Theatre Projects Announces PLAYWRIGHTS PROJECTS 2020
Posted: May. 28, 2020


Alberta Theatre Projects Postpones 2020-21 Season

July 13, 2020

Executive and Artistic Director Darcy Evans announced today that Alberta Theatre Projects has made the decision to postpone its 2020-21 Season, which had been set to run from September to May in the Martha Cohen Theatre. Programming will move to the 2021-22 Season.
---
Broadway Across Canada Postpones Their Broadway Season

July 13, 2020

As we continue to navigate the challenges of scheduling touring Broadway during this unprecedented time, we have made the difficult decision to postpone our current season to begin in January 2021.
---
Alberta Theatre Projects To Modify 2020-2021 Season Due To COVID-19

June 17, 2020

Alberta Theatre Projects and The Grand Theatre are announcing that Cabaret will unfortunately no longer be taking place in the Martha Cohen Theatre as originally planned from April 14 to May 2, 2021. This is due to The Grand Theatre postponing the entire tour of their acclaimed production for the upcoming Canadian theatre season, including performances originally scheduled to conclude Alberta Theatre Projects' 2020-2021 season.
---
Alberta Theatre Projects Announces PLAYWRIGHTS PROJECTS 2020

May 28, 2020

Alberta Theatre Projects is thrilled to announce Playwrights Projects 2020, two weeks of concurrent digital workshops of three new Canadian plays, from June 8 to June 20, 2020. The initiative features Undressed by Louise Casemore, Boom Baby by Natalie Meisner, and a new adaptation of J.M. Barrie's Peter Pan by Andrew Scanlon.
---
Sage Theatre Presents IGNITE FESTIVAL: HYPERSPACE EDITION

May 20, 2020

The festival for fresh faces forges their way through the at-a-distance and digital foliage. Celebrating its 15th year, the IGNITE! Festival of Emerging Artists, presented by Sage Theatre, is adapting its format in response to the COVID19 pandemic.
---
Black Radish Theatre to Present MESA An Inter-Generational Road Trip with Moxie

March 10, 2020

Following on the heels of its awarding-winning, inaugural production, WAITING FOR GODOT, Black Radish Theatre presents MESA (March 19 a?" April 5, 2020). Written by Calgary's own Doug Curtis, the production is directed by Andy Curtis and features fellow ensemble members Duval Lang, Tyrell Crews, Christopher Hunt, and Calgary musician, Chantal Vitalis.
---
Jupiter Theatre Brings Real-Life Magic To The Calgary Stage

March 4, 2020

Mockus is a thrilling tale based on true events of a mayor desperate to save his city and the clown who inspires him through a world of imagination. The clown's antics, and his success, provoke fear and jealousy in this strange world not too far from our own. How will they survive, armed only with laughter and love? Featuring spectacular acrobatics and exhilarating music and dance, Mockus will transport you to the sublime world of the three-ring circus.
---
Birnton Theatricals To Feature Canadian Premiere of THE OTHER JOSH COHEN

February 26, 2020

Calgary-based company Birnton Theatricals, in association with SEBO Data Solutions, proudly presents the Canadian Premiere of the Off-Broadway musical 'The Other Josh Cohen' - Book, Music and Lyrics by David Rossmer and Steve Rosen.
---
Alberta Theatre Projects Presents ACTUALLY by Anna Ziegler

February 26, 2020

Alberta Theatre Projects examines the issue of consent head-on, tackling the politics of race, gender, and privilege on a contemporary university campus in the award-winning Actually by Anna Ziegler. With a laser-focus on only two characters, and their point of view on the same situation, Actually is destined to trigger discussion after audiences experience the piece at the Martha Cohen Theatre, February 26 - March 14, 2020.
---
BWW Review: Stage West Swings the Vote with THE OUTSIDER

February 25, 2020

When it comes to political theatre, one's mind does not immediately turn to Stage West Theatre Restaurant. But if there's one thing Calgarians have come to learn, it's that Stage West loves to bring all kinds of comedy to the stage to entertain their audiences. Their current production of The Outsider is one such comedy that had me in stitches but left me wanting.
---
Alberta Theatre Projects & 2b theatre company present OLD STOCK: A REFUGEE LOVE STORY

January 31, 2020

Alberta Theatre Projects welcomes you to the high-energy, klezmer-rock concert, folk tale, music theatre mashup Old Stock: A Refugee Love Story. In partnership with 2b theatre company, Old Stock debuted in Halifax and has become an international sensation. With live music and narration by musical sensation Ben Caplan, this visually stunning production runs for a limited time from Feb. 5 a?" 16, 2020, at the Martha Cohen Theatre.
---
ALBERTA THEATRE PROJECTS Presents Their 2020-21 Season

January 28, 2020

Alberta Theatre Projects has announced their 49th season line-up, which will run from September 2020 to May 2021. The season will feature a made-in-Calgary world premiere, a ground-breaking Shakespeare adaptation, two hit Canadian plays, a high-flying family adventure, and a gritty, immersive music theatre masterpiece, and four different seating configurations.
---
Broadway Across Canada Reveals Calgary's 2020-2021 Season

January 24, 2020

'It's a true privilege to share in the Broadway experience with our loyal patrons year after year at the Southern Alberta Jubilee Auditorium, our home in Calgary. In our upcoming season we tried to program a nice balance of highly anticipated new musical productions like HAMILTON and ANASTASIA with returning classics like JESUS CHRIST SUPERSTAR and COME FROM AWAY.'
---
Vertigo Theatre Opens the New Year with WHISPERS IN THE DARK

January 12, 2020

Based on 'A Pair of Hands' by Arthur Quiller Couch, Vertigo Theatre presents WHISPERS IN THE DARK. January 25 a?" February 23. Performance times are 7:30 pm Tuesdays-Saturdays, 2:00 pm Sundays, with additional matinees 2:00 pm Saturdays. Tickets start at $29.
---
THE LION, THE WITCH, AND THE WARDROBE Becomes Highest Selling Show in Alberta Theatre Projects History

December 13, 2019

It's official: Calgarians have fallen in love with Narnia, and The Lion, the Witch and the Wardrobe has become the highest selling show in Alberta Theatre Projects history. Single ticket sales have blown past the previous highest selling show, 2014-15's Charlotte's Web by nearly 125%.
---
BWW Review: DIY Theatre Brings Life to MUCH ADO ABOUT NOTHING

December 3, 2019

Two lovers, scorned, and now playful rivals, are brought together in the pursuit of love and happiness. Two more lovers are brought together and separated by jealousy and anger only to find each other once again in the afterlife. One of Shakespeare's timeless romantic comedies, Much Ado About Nothing is a story about relationships. And what could be more contemporary than a play about youth and their relationships?
---
BWW Review: A CHRISTMAS CAROL Get a Fresh Coat of Paint at Theatre Calgary

December 3, 2019

Theatre Calgary has been delighting audiences with A Christmas Carol for 30 years, changing up the adaption, cast, and production every few years to keep audiences coming back for more. This year, director Stafford Arima has taken Geoffrey Simon Brown's adaptation and presented Calgary with a brand new Christmas Carol. With music direction by Allison Lynch, and choreography by Jesse Robb, this was truly a Calgarian collaboration of theatre.
---
BWW Review: Alberta Theatre Projects Brings THE LION, THE WITCH, AND THE WARDROBE to Life

November 25, 2019

Under direction by Artistic Director Darcy Evans, the story follows four children as they travel through a wardrobe to the land of Narnia where an eternal winter has been sent by the White Witch, but rumors of a prophecy and the return of the King: Aslan, the Lion, send them on an adventure to save everyone. Set in two acts, the show is filled with plenty of action, magic, and words of wisdom a?" mostly delivered by the two-man puppet Aslan.
---
BWW Review: MAMMA MIA Tries to Regain Its Youth at Stage West

November 23, 2019

Mamma Mia is one of those contemporary classics. It's a guaranteed hit anywhere you play it because the songs as recognizable, the story is fun and playful, and it is at once heartfelt and outlandish. But that doesn't mean you can ignore the fact that the dancing is action-packed, the songs have a sincere meaning behind them and Mamma Mia is a well-known musical with expectation in its performance more than most shows.
---
BWW Interview: Brianna Johnston Embodies The White Witch in THE LION, THE WITCH, AND THE WARDROBE

November 22, 2019

Much of the character's presence is reliant on the actor's ability to be a combination of regal queen, ruthless warrior, and charming temptress. a?oeI've been relying a lot on her physicality.a?? Said Johnston. a?oeThere's a thing that people assume with 'regality'; it's so reserved and so easy to assume coldness on top of that. And so I've been trying to playing into that feeling of pulling back and living in that world like I'm above everybody.a??
---