Feature: THEATRE FROM A DISTANCE with STORYBOOK THEATRE
Artistic Director JP Thibodeau is "Hopelessly Optimistic" in the Middle of a Pandemic
COVID-19 shook the entire world in 2020. Even as vaccines roll out, and businesses reopen, cases are rising and as a community of people, we're still readjusting to life in the post-pandemic age. No one understands the struggles of coming to terms with the era of social distancing better than theatre companies.
Calgary is rich with live theatre. There are over a hundred shows produced in the city at the community, semi-professional, and professional level every year. But not last year - and 2021 isn't looking hopeful. Performing in the physical theatre is impossible right now, but rent and artists still need to be paid. So, what is a company to do?
A lot of them went digital, or reached out to engage with the community in ways other than performing. I sat down with just a few of the companies in Calgary's theatre scene to talk to them about how they've survived the lockdown. Over the next few weeks, I'll introduce you to them and remind you that theatre is made of those who can take a horrible situation and create magic.
JP Thibodeau is the Artistic Director of StoryBook Theatre, one of Canada's largest TYA (theatre for young audiences) companies.
An award-winning actor, designer and director, Thibodeau has been both on and off the stage all over the world. He has worked with playwright and composer Joe Slabe, to create many world premiere musicals, including Lest We Forget (Lunchbox Theatre), Naughty... But Nice (Forte Musical Theatre), Urban Jungle Book (2017 Tom Hendry Award Shortlisted New Musical), Twas the Night Before Christmas (StoryBook Theatre) and the multi-award-winning Touch Me: songs for a disconnected age (Theatre Calgary). Most recently, JP worked with Queen as the director of the all-Canadian North American tour of their musical We Will Rock You (Annerin Productions).
He has been running StoryBook Theatre since 2013, working with the community at large to create sold-out plays and musicals for a family audience; and they were performing right up until the buzzer.
"Our final in-person performance was on March 14, 2020. It was our previously scheduled closing night of our production of The Neverending Story." On March 15th 2020, the City of Calgary declared a State of Emergency and two days later, the rest of the province followed suit, effectively halting production of the two shows left in their season.
However, StoryBook was one of the first companies to 'bounce back' as it were, and dive headfirst into the digital platform once it became clear that in-person performances would not be an option.
"We launched our 'Everyday Heroes @ Home' daily online series two weeks after the world closed. In just two weeks, we rallied an entire team and produced a show that ran for three months, five days a week. We featured guests from all over the world in a one hour (and subsequently half hour) daily chat about careers and life. Almost 50,000 people tuned in to watch our show online, and continue to watch to this day!"
Through weekly and holiday theatre school, the Student Summer Intensive Program (SSIP), affordable and free theatre classes, and mentorship programs, StoryBook has been a place for learning beyond the stage since its founding in 1977.
Thibodeau explained that StoryBook has always been focused on community outreach. "There has not been a single program offered that covered its own costs... Once we factored in subsidies, grants and donor support we knew we could continue to offer these programs. I felt it was my job to keep my community alive and remind our patrons of the importance we have played in their lives."
Indeed, financial assistance has helped many artists and companies weather the storm of 2020. "For the first time in almost 10 years, we became reliant on Federal support to see us through... It took all we had to keep moving forward but keeping busy allowed us to keep our heads up and an optimistic point of view." The Artistic Director admitted that without the support of the community (as well as Provincial and Federal assistance), their outlook might be somewhat less optimistic. But as is it, they've strived to maintain a level of hopefulness.
"Immediately after the shut down, I think we found ourselves being hopelessly optimistic about the future of theatre and live performance... This may have been a blessing or a curse, but jumping head first into new online initiatives found us at the forefront of presenting theatre programming online and more importantly, finding ways to keep our community of artists and patrons engaged.
"As the months have gone on though, the work to keep optimistic weighs heavy. It's hard [to do it] when there was no end in sight... Since the announcement of the vaccine, however, we have a renewed hope for the future of live performance again. We have planned a 45th Season and even started the work on the 46th Season. This has given us drive and direction again, something we were desperate for."
As of April 27 2021, Alberta Health Services has announced that adult performances are prohibited, and youth performances are restricted to 10 participants, provided physical distancing measures have been taken.
Performances are not expected to be permitted until hospitalizations are decreased to less than 150 cases. As of April 29 2021, Alberta has reported 632 hospitalizations.
Indeed, optimism is difficult to maintain in the present circumstances but there were still opportunities for the company to grow and reach out to the community at large.
"When licensing fell through for the planned final show of the season, it forced me to think about new options - non-musicals - and it led me to 'The Smartest Girl in the World' by Miriam Gonzales... Through this work we met our director Javier Vilalta and slowly found new ways to audition, and create (truly rethinking our own processes to make them accessible to a broader community). We will always be working towards a more diverse community and way of storytelling, but this opportunity to present this show is one that excites me and our community."
StoryBook's 2020-2021 Season has been a little unconventional, consisting of four show, all performed with some sort of online element, including: Annie the Musical (which ran from November 27 2020 to January 17 2021), The Wizards of Oakwood Drive (which ran from March 6 to 28 2021), and The Paperbag Princess the Musical (from April 9 to 24 2021).
To wrap up their 44th season, StoryBook Theatre is presenting one last heartfelt show: The Smartest Girl in the World, which will run from May 21 to June 13, 2021. Leo and Lizzy Martinez want to be the smartest kids in the world and they have a plan. The children of hardworking immigrants, big brother Leo has convinced his little sister that being smart is the key to helping their family escape a tough, uncertain reality. The first step in the plan-Leo will win the local TV kids' quiz show. But when their parents refuse to let him join the quiz team, Lizzy learns there's something deeper driving Leo-something that makes life that much more challenging and unpredictable for her brother and her family. Seeing her brother's spirit broken, Lizzy is determined to grow up, give up her dreams and rescue the plan to see it through. Along the way, she and Leo discover that it takes more than being serious and "smart" to save a family and one another.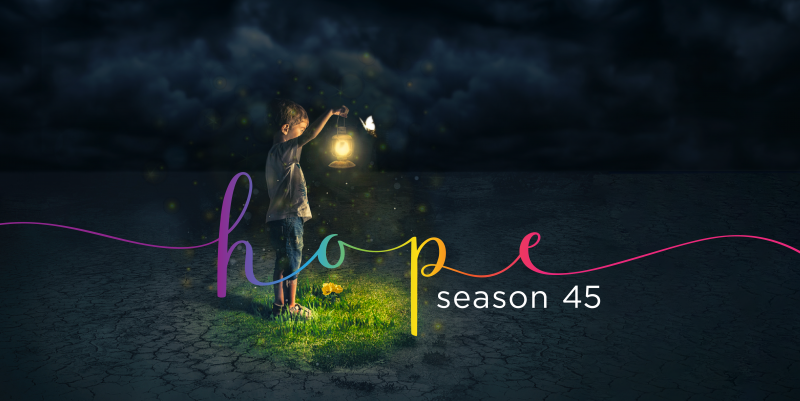 "After using our summer program as a guinea pig, we found incredible solutions and are excited by the prospect of what else we can do. It is important for me that all our shows still feel like theatre - and not a Hollywood Movie. That challenge became tricky as we tried to use the New Medium for sharing theatre in the most theatrical way possible, but in the end, it is still a film.
"In the coming months we will be launching the 'Beddington Film Studio' which will offer community groups looking to film live streams or recordings all the equipment necessary to do so in one space at beyond affordable pricing - restrictions permitting. This all comes from our ability to secure grants that covered the costs of our equipment, allowing us to share it with our community as a whole."
As for what StoryBook Theatre is going to look like once restrictions are lifted? Well, Thibodeau acknowledged that digital theatre isn't going away. "The pandemic has given us time to explore what can be done, and we think that even long after things return to normal, we will see lots of online work being created by our organization.
"I think the reality is theatre and in-person audiences will not be 'back to normal' until 2022, if that. Where is that optimism now, right?! Well, it's turned into a combination of realism and hope with a dash of optimism. We have plans for summer events, and programming for theatre school, and our annual Student Summer Intensive Program. They will all bring to life some online production, and in early 2022 we see hope to see our first audience back again!"
Tickets for 'The Smartest Girl in the World' can be found online.
Follow StoryBook Theatre on Facebook, Twitter, Instagram, and YouTube