BWW Feature: THEATRE FROM A DISTANCE with THEATRE CALGARY
Stafford Arima and Maya Choldin Talk About The Silver Lining of Online Theatre
Following the announcement by Alberta Premiere Jason Kenney, ending all youth and adult performance practice, the idea of live theatre in Calgary seems to be getting further and further away. However, companies are constantly creating new ways of engaging with their audiences and with their artists. Workshops and auditions are moving into a digital platform, and productions are made available for streaming. As the world goes 'round, so, too, do Calgary creators do what they do best in these trying times.
This week, Theatre Calgary's Stafford Arima and Maya Choldin explained how their company is paving the way for emerging artists in the new digital age of theatre.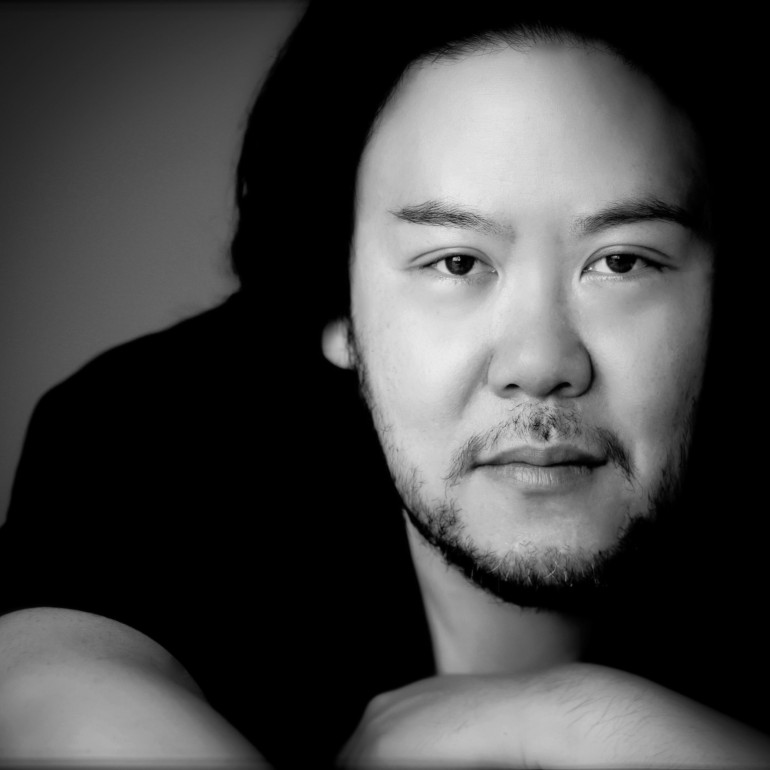 Toronto-born Stafford Arima made headlines in 2015 when his direction of 'Allegiance' made him the first Asian Canadian to direct a musical on Broadway. Arima was also nominated for a 2004 Olivier Award for his direction of the West End premiere of 'Ragtime'. He has been the Artistic Director of Theatre Calgary since taking over in 2017, directing some of Calgary's favourite musicals such as 'Billy Elliot: The Musical', 'The Secret Garden', and 'Mary and Max - A New Musical'.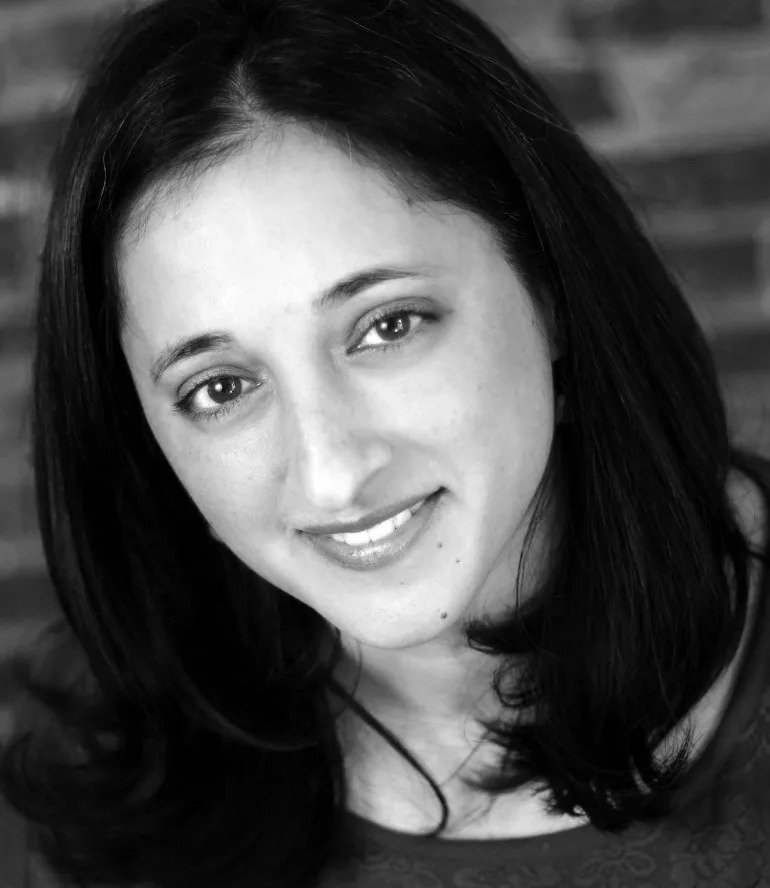 Maya Choldin became Theatre Calgary's Executive Director in September 2020 following six seasons as Managing Director of Pig Iron Theatre Company in Philadelphia, PA. Choldin returned to her home of Alberta after spending time in the United States with the likes of the Pennsylvania Ballet (as General Manager), George Mason University's Hylton Performing Arts Center, the Kimmel Center, Opera Philadelphia, the Mann Center, and FringeArts.
---
"Our final in-person performance was the second preview performance of Josh Harmon's 'Admissions' on Wednesday, March 11th 2020." Arima told me. "We would officially cancel the run of the show (and the remainder of our season) on March 13th." The Artistic Director explained the emotions that surrounded the team at making such a difficult decision.
"I remember, like it was yesterday, the look of shock, disappointment, sadness, and confusion in every person's eyes. It truly gutted all of us."
As Calgary's oldest professional theatre company (founded in 1968), it was a strange sight to see the Max Bell Theatre - TC's home for the past 35 years - still and empty.
"At the end of the day, no shows on our stage, means no revenue coming in." Choldin told me. "Regrettably, this resulted in a difficult downsizing of a number of our key staff."
Arima added: "While we were devastated for the artists who no longer had a play to work on, our administrative staff were just as affected... With everyone moving to work from home, our leadership group connected with the staff a couple of times a week... Basically, [we] did everything to keep the theatre doors open in light of all the uncertainty."
Along with the uncertainty of projects and performances, came an uncertainty about how to keep those theatre doors open. "Thankfully, a large percentage of our ticket holders donated the cost of their unused tickets back to us." Said Choldin. "This generosity was incredibly important and supportive to us, and enabled us to look towards what we could focus on doing with a shift to online."
Theatre Calgary (which is known for its cross-country collaboration and interpretations of old and new plays and musicals) jumped into the digital scene fairly quickly following the ending of in-person performances.
"Last spring, Stafford and the team created 'tcTakeout', which were short videos submitted by our family of artists both in Calgary, across Canada, and into the United States." Choldin explained that Theatre Calgary has been releasing these short videos on their social media channels since April 2020 - releasing the 50th episode in April 2021 - which featured artists singing songs, telling stories, dancing, or showing off their special skills. "Being able to reach out to our artists and give them the opportunity to showcase themselves in the aforementioned ways was a way to keep their creativity alive, but also remind our audience that these artists are affected deeply by the pandemic."
Along with organizing tcTakeout, Arima was also looking towards the future. Specifically: how to take their grand productions and bring them home for their audiences to enjoy. "Knowing that Shakespeare by the Bow was scheduled for June (2020), I had a conversation with Haysam Kadri (who was directing and adapting 'Romeo & Juliet') and asked him if he would scrap the current adaptation, and re-think it for a Zoom platform.
"The next offering that we shared was 'A Christmas Carol'. I asked Geoffrey Simon Brown if he would do a re-adaptation of his 2019 adaptation for a cast of three. I wanted to direct a filmed version of Carol unlike any previous production that had been seen on Theatre Calgary's stage, where the worlds of film and theatre ('filmatre') collided to create a new experience of Dickens' classic story."
Shakespeare by the Bow 2021 (auditions end Sunday May 9th 2021) is scheduled to begin performances in July 2021 in various outdoor locations throughout the city. In addition, Theatre Calgary will be hosting Broadway Dreams, a week-long masterclass - held virtually - featuring classes from Rob McClure, Tyler Hanes, Ari Groover, Sherry Dayton and more, from July 19th to 23rd 2021.
The Artistic Director admitted that there was definitely a learning curve involved when shifting the company from stage to screen for the first time in Theatre Calgary history. "Everything about bringing 'Romeo & Juliet' and 'A Christmas Carol' to life was new and unexpected. However, it was amazing to see how our Production and Artistic departments jumped with full enthusiasm into this New Medium with a fearlessness that was inspiring."
As always, it was essential to find a glimmer of hope. "With 'A Christmas Carol', Theatre Calgary collaborated with Aaron Bernakevitch's company, 4K Film Production, and The Shakespeare Company and Hit & Myth Productions were partners on 'Romeo & Juliet'. It was so thrilling to collaborate with these local companies during this time of hardship. Beautiful new relationships were born out of this time of strife. That's a silver lining story!"
While Theatre Calgary is still holding out hope for a Fall 2021 return to the stage, Choldin shared that their time in the digital world has definitely affected the company's view of just how far-reaching the performing arts can be.
"What surprised and impressed me with 'A Christmas Carol' was our ability to reach audiences outside of Calgary... By going online, we ended up with viewers from 21 different countries...that's incredible! The next question for us is how do we engage these audiences in our future shows? Is it even possible? What can we do to cultivate these new Theatre Calgary audiences that have only ever seen us online?"
Though the future for Theatre Calgary - and all theatre across the city - is still quite unknown, it's clear that they are taking full advantage of the opportunity to bring theatre to as many people as possible.
"Covid has not been a friend to Theatre Calgary, and thousands of other arts organizations and businesses across the world." Arima concluded. "However, this time of difficulty forces all of us to improvise, to re-think, to challenge our method and strategies, and inevitably to evolve. I have full confidence that Theatre Calgary will come out of this pandemic stronger, humbled, and excited for the future."
Follow Theatre Calgary on Facebook, Twitter, Instagram, and YouTube.