Rich Mehrenberg - Page 3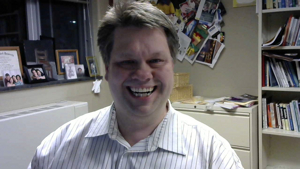 Rich Mehrenberg was introduced to the magic of theater when he played "The Boy" in his first grade class production of "The Giving Tree". It has been a long term love affair ever since. He enjoys being both on stage and in the audience of Central Pennsylvania theaters and beyond.
MOST POPULAR ARTICLES
LAST 30 DAYS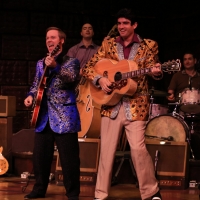 BWW Review: MILLLION DOLLAR QUARTET at Dutch Apple Dinner Theatre
Posted: Sep. 18, 2020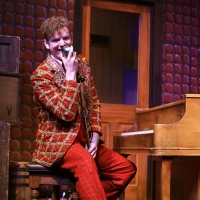 BWW Interview: Trevor Dorner of MILLLION DOLLAR QUARTET at Dutch Apple Dinner Theatre
Posted: Sep. 17, 2020


LAST 365 DAYS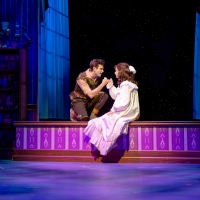 BWW Review: PETER PAN at Fulton Theatre
Posted: Nov. 15, 2019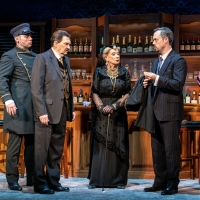 BWW Review: MURDER ON THE ORIENT EXPRESS at Fulton Theatre
Posted: Jan. 22, 2020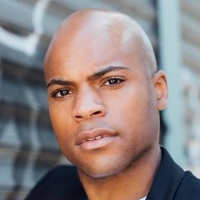 BWW Interview: Darius Harper of KINKY BOOTS at The Fulton Theatre
Posted: Feb. 28, 2020


BWW Review: NEWSIES at EPAC
Posted: Oct. 18, 2019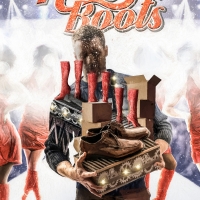 BWW Review: KINKY BOOTS at Fulton Theatre
Posted: Mar. 6, 2020


BWW Review: VERBOTEN at Seventh Sister
Posted: Mar. 7, 2020


BWW Review: THE CURIOUS INCIDENT OF THE DOG IN THE NIGHT-TIME at Theatre Harrisburg
Posted: Mar. 8, 2020


BWW Review: DOUBT at Theatre Harrisburg

March 8, 2019

Theatre Harrisburg's Doubt is a profound, thoughtful and timely night of theater. The horrendous accusations of sexual abuse within the clergy is as relevant today as it was during the show's fictional 1960's Catholic school setting.
---
BWW Review: LUCKY STIFF at Dutch Apple Dinner Theatre

February 16, 2019

You might not be familiar with the latest Dutch Apple production, Lucky Stiff. The 1988, Off-Broadway show might best be described as 2 parts Weekend at Bernie's, 1 part Brewster's Millions, with a splash of The Bucket List thrown in for good measures. Those who appreciate broad, farcical comedies will also probably enjoy this show.
---
BWW Review: THE GLASS MENAGERIE at Fulton Theatre

February 16, 2019

Fulton's production of The Glass Menagerie is a very good show presented in a mediocre environment. It's like sitting down to lobster in a school cafeteria.
---
BWW Review: MONTY PYTHON'S SPAMALOT at Hershey Theatre

January 30, 2019

Spamalot is a enjoyable 'knight' at theater, full of nonsense and fun.
---
BWW Review: CHICAGO at Fulton Theatre

January 25, 2019

The Fulton's Chicago is sexy and sultry. It is going to get you hot and bothered. So much so that exit doors were opened during intermission to cool down both actors and audience.
---
BWW Feature: VALENTINE'S DAY FOR THEATER LOVERS in Central Pennsylvania

February 5, 2019

Valentine's Day is right around the corner. It is prime time for lovers of all sorts, especially theater lovers. Select a 'dream Valentine' below and consider making a date to see her 'favorite show'.
---
BWW Review: STAND BY YOUR MAN at Dutch Apple Dinner Theatre

January 17, 2019

The Dutch Apple production of Stand By Your Man provides a non-glamorized portrayal of one of country music's biggest icons. The performances are very strong within a script that could still use a little work.
---
BWW Review: AVENUE Q at Gettysburg Community Theatre

January 13, 2019

I am so thrilled to report that director Greg Trax and his company completely nailed this show from beginning to end in this production at the Gettysburg Community Theatre.
---
BWW Review: LEND ME A TENOR at Resident Theatre Company

December 15, 2018

Lend me a Tenor is an ebullient and highly professional production. The Resident Theater Company have a hit on their hands, and the town of West Chester should be proud to own a tiny slice of Broadway.
---
BWW Review: A CHRISTMAS CAROL at Dutch Apple Dinner Theatre

November 17, 2018

The Dutch Apple's production of A Christmas Carol is a great piece of festive entertainment. Although it doesn't set out to reinvent the story in any significant way, many audience members will appreciate the tradition and familiarity that it brings.
---
BWW Review: 42nd STREET at Fulton Theatre

November 16, 2018

Lancaster City was hit with a record setting, half foot of snow earlier in the day. While dozens of other local businesses closed early. Marc Robbin and his team made the call to heed the show's advice, faced adversity, and put on one Hell of an opening night!
---
BWW Review: LITTLE SHOP OF HORRORS at Lebanon Community Theatre

November 3, 2018

Little Shop of Horrors plays now through November 11. It is an enjoyable night of community theater
---
BWW Review: THE MAN WHO CAME TO DINNER at Reverie Actor's Company

October 27, 2018

Currently, the are housing the Reverie Actor's Company's production of The Man Who Came to Dinner which is a funny and refreshing classic from Broadway's past.
---
BWW Review: THE MYSTERY OF IRMA VEP at Fulton Theatre

October 19, 2018

The Mystery of Irma Vep...is all tricks and no treats. It is 120 tedious minutes of screeching, gasping, and hammy acting.
---
BWW Feature: THE 24 HOURS PLAYS: LANCASTER at Creative Works Of Lancaster

October 8, 2018

The 24 Hour Plays: Lancaster is a special night of experimental theater where six writers, six directors, twenty-four actors, and a production team come together to write, rehearse and produce six plays over the course of 24 hours!
---
BWW Interview: Co-Director, Dan Deal of THE MAN WHO CAME TO DINNER at Reverie Actor's Company

October 8, 2018

Dan Deal has been an active part of the Lancaster theatre community for more than 20 years. He is a long-time member of the Story Team at Sight & Sound Theatres where he has helped to produce and direct many shows in both their Lancaster and Branson, Missouri locations. He has spent much of his time outside of Sight & Sound engaging with local organizations and has performed in or directed for numerous churches, museums, schools, and theatres, including The Allenberry Playhouse, Lancaster Bible College, PRiMA Theatre, Rock Ford Plantation, Row I Productions, Servant Stage Company, Theater of the Seventh Sister, The Ware Center and even the Mayor's Tree Lighting.
---
BWW Review: CABARET at H-MAC

October 8, 2018

H-MAC should be commended for bringing this important show to Central Pennsylvania. It's themes of fear, intolerance, and distrust of others are more relevant now than ever.
---
BWW Review: TREASURE ISLAND at Fulton Theatre

September 22, 2018

Last spring, I stated that Fulton's Hunchback of Notre Dame was worthy of several Broadway World Awards. This fall, I am willing to state that Treasure Island is worthy of Broadway.
---
BWW Review: SISTER ACT at Dutch Apple Dinner Theatre

September 21, 2018

Despite some flaws in consistency and pacing, Sister Act is a fun show. I applaud Dutch Apple's decision to produce material more contemporary.
---
BWW Review: AN EVENING WITH GROUCHO at Gretna Theatre

August 24, 2018

An Evening with Groucho proved to be a perfect reminder of how a single individual can make or break your night at the theater.
---