BWW REVIEW: GREEN DAY'S AMERICAN IDIOT Is A High Energy Expression of Hope And Hopelessness In A Broken World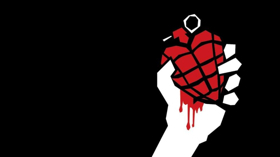 Friday 12th January 2018, 7pm, Concert Hall, Sydney Opera House
Following a successful Brisbane season in 2017, Green Day'S AMERICAN IDIOT commences its Australian Tour to the delight of punk rock fans. Under Craig Ilott's skilled direction, the award-winning adaptation of Green Day's successful 2004 album of the same name is given new relevance as the current political and social climate is incorporated into the ongoing desperation, disillusion and dissent of a new generation of young Americans.
Whilst AMERICAN IDIOT, a concept album that Green Day referred to as a "punk rock opera", was written in a period of George W Bush's presidency, the Iraq war and a world post 9/11, its adaptation to a stage musical still holds a relevance to society over a decade later. The storyline expands to look at three friends and their directionless lives post high school. Johnny (Linden Furnell), Tunny (Connor Crawford) and Will (Alex Jeans) are disenchanted and disengaged with a world that seems to have forgotten them, finding themselves in a repetitive cycle that they can't seem to break out of until they decide to leave their small town in search of something better.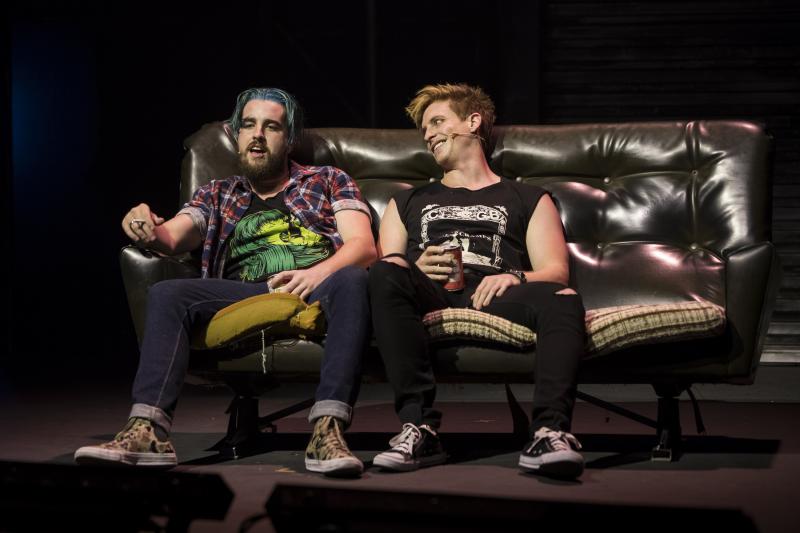 Josh McIntosh has created a deliciously grungy two level set which allows space for Lucas Newland's big ensemble choreography and Optikal Bloc's video design to paint the walls with graffiti, news reels and live footage. Small additions enable the space to be transformed into bedrooms, loungerooms and the desolate parking lots outside a suburban 7/11. Matthew Marshall's lighting draws focus to allow multiple locations to be implied along with capturing the more poignant movements before shifting gears to deliver a full rock concert experience. The inclusion of the words from Johnny's letters and diary entries, painted like graffiti over McIntosh's walls works well in the desolate setting and the flashes of television screens reinforces the inescapable power of the media whilst live footage reminds that the world is now under constant surveillance. Melaine Knight's costuming conveys the characters individuality whilst ensuring they are all part of the same society. Will deteriorates to a slob on the couch whilst Johnny turns into the rebellious punk. Her expression of Tunny's decision to sign up to the army is powerful and St Jimmy's(Phil Jamieson) bedazzled suit ups the drug lord's enchanting power to lure Johnny in.
Glenn Moorhouse's musical direction ensures a solid rock sound from the band lurking in The Shadows and occasionally supplemented by Furnell, Crawford, Jeans and Jamieson on guitars. The vocals are all strong with the majority of the lyrics clear whilst maintaining a bold sound. Equally, the quieter works are presented with an understanding and sensitivity, so they are more than just renditions of the recognisable music, but rather presented with the requisite emotion and understanding of the text and their context in the plot. It is wonderful to see Linden Furnell return to the Rock musical genre to take on the lead, having captivated audiences in Hayes' RENT with his wonderful voice and ability to capture the essence of the quintessential angsty punk youth. Phoebe Panaretos is powerful as Watsername, ensuring that Johnny's unnamed lover is seen as a strong woman prepared to drag herself out of the cycle of drugs and destructive lifestyle. The entire cast are strong with no weak links vocally or physically.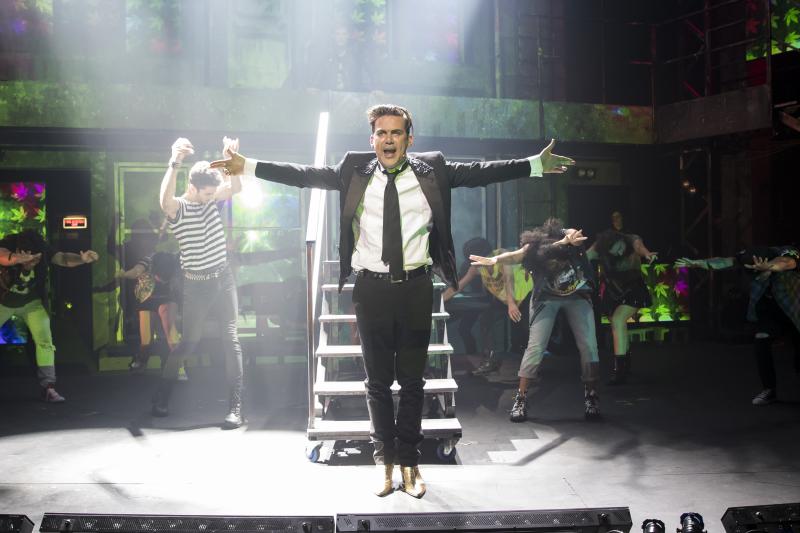 Green Day'S AMERICAN IDIOT is an engaging and entertaining work for both Green Day fans and musical theatre lovers. With a solid storyline providing commentary on contemporary society and the need to take responsibility for your own fate, this is more than the standard jukebox musicals which usually have weak storylines with the sole purpose of showcasing well known songs. It is interesting to hear how detailed Green Day's lyrics are as they tell the story with minimal requirement for any further text throughout the work. Whilst this is on for a short time in Sydney, the national tour will proceed on to Adelaide, Perth, Melbourne, Brisbane and Darwin.
Green Day'S AMERICAN IDIOT
http://americanidiotlive.com.au/tickets/