Jade Kops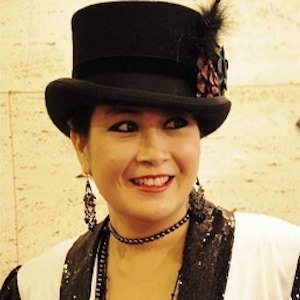 Jade is an Aviation Safety Training Instructor with a love of Theatre, Cabaret, Musical Theatre, and music and is a committed advocate for the live performing arts industry in Sydney and Australia. Since 2019 she has held a coveted position on the voting panel for the prestigious Sydney Theatre Awards and has been part of voting collegiate for the Helpmann Awards, the Australian equivalent of the Tony Awards, since 2015.  Prior to joining BroadwayWorld in 2014 Jade was a Special Guest Critic for GlamAdelaide, specialising in Cabaret.  
MOST POPULAR ARTICLES
LAST 365 DAYS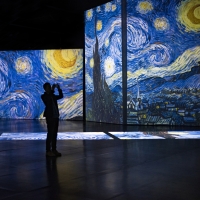 BWW REVIEW: VAN GOGH ALIVE-THE EXPERIENCE Brings The Multi-Sensory Exhibition Experience To Sydney
Posted: Sep. 17, 2020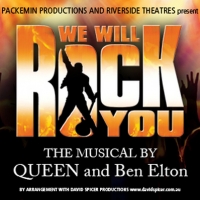 BWW REVIEW: The Enduring Popularity Of The Music Of Queen Is Celebrated In WE WILL ROCK YOU, The Futuristic Fable Championing Free Thought And Live Music
Posted: Feb. 13, 2021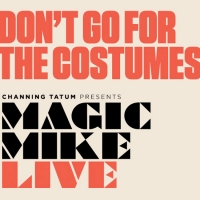 BWW REVIEW: Channing Tatum's MAGIC MIKE LIVE Reinvents The Male Strip Show For A Modern Era Of Empowered Women Wanting More.
Posted: Jan. 9, 2021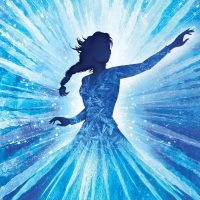 BWW REVIEW: The Touring Production of FROZEN: THE MUSICAL Arrives In Sydney
Posted: Dec. 10, 2020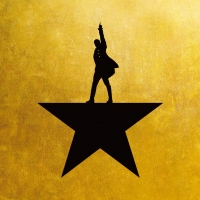 BWW REVIEW: Lin-Manuel Miranda's Award Winning Revolutionary Musical HAMILTON Opens In Sydney
Posted: Mar. 27, 2021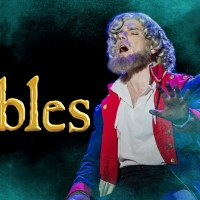 BWW REVIEW: Noteable Theatre Company Brings Its Production of LES MISERABLES To The Larger Concourse Theatre Stage.
Posted: Mar. 6, 2021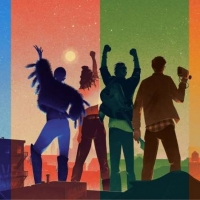 BWW REVIEW: A Quarter Of A Century On, RENT Retains A Relevance To A World Desperate For Connection And Community.
Posted: Jan. 3, 2021


BWW REVIEW: Identity, Independence And The Need To See The Whole Person Plays Out In GRAND HORIZONS

June 14, 2021

Bess Wohl's domestic comedy GRAND HORIZONS seeks to show the need to see our family members as more than the domestic relationship but rather real complete people. 
---
BWW REVIEW: COME FROM AWAY Finally Sets Down In Sydney To Share The Celebration Of The Best Of The Human Spirit To Come Out Of One Of The 21st Century's Darkest Times

June 12, 2021

COME FROM AWAY, the warm welcoming hug of hope and the best of humanity has finally arrived in Sydney to the delight of audiences that have been waiting for this incredible piece of theatre based in truth to arrive after a pandemic induced delay. 
---
Guest Reviewer Kym Vaitiekus Shares His Thoughts On ONCE

June 11, 2021

ONCE, A love story you must experience.
---
BWW REVIEW: The Farcical Comedy Of THE CHERRY ORCHARD Is Captured With Emotional Depth In Eamon Flack's Adaptation Of Chekhov's Last Work.

June 4, 2021

Highlighting the precariousness of entitlement and shifting social status Eamon Flack's (Director) adaptation of THE CHERRY ORCHARD proves that Anton Chekhov's work retains a relevance in the 21st century as the mighty families can fall and those that once served may end up in charge. 
---
BWW REVIEW: THE LINDEN SOLUTION Highlights The Dangers Of An Apathetic Society Content To Watch As Others Takeover How Their Societies Are Run.

May 30, 2021

THE LINDEN SOLUTION shines a shocking spotlight on the dangers of complacency as extreme right-wing ideals bubble dangerously beneath the surface of society and history threatens to repeat itself.
---
BWW REVIEW: Antoine de Saint-Exupéry's THE LITTLE PRINCE Comes To Life With Dance, Acrobatics And Immersive Video Projection Scenes

May 30, 2021

The visually captivating Parisian production of THE LITTLE PRINCE blends contemporary dance with circus elements and modern technology to bring the 76 year old work to a new generation. 
---
BWW REVIEW: Heartwarming, Hilarious, Harrowing and Heartbreaking But Ultimately Honest, I WANT TO KNOW WHAT LOVE IS Will Resonate Regardless Of Your Experience With Love

May 22, 2021

I WANT TO KNOW WHAT LOVE IS shares the personal stories gathered from over 800 anonymous submissions in a powerful piece of verbatim theatre.
---
BWW REVIEW: ULSTER AMERICAN is a Deliciously Disturbing Dark Comedy That Will Have You Vacillate Between Whether To Laugh or Gasp.

May 16, 2021

The ugly truth behind the faux 'modern woke man' is laid bare as ULSTER AMERICAN strips back the veneer with hilarious and horrific consequences.
---
BWW REVIEW: Virginia Woolf's Famous Lectures Published As A ROOM OF ONE'S OWN Are Adapted for the Stage With A Bold Blend Of Monologue And Imagery.

May 9, 2021

Returning for and Encore season, Carissa Licciardello and Tom Wright's adaptation of A ROOM OF ONE'S OWN reinforces how much gender inequality and its effect on opportunities for women remain almost a century after Virginia Woolf addressed the Newnham Arts Society at Newnham College and the ODTTA Society of Girton College in 1928.
---
BWW REVIEW: Ensemble Theatre's New Staging Of Joanna Murray-Smith's HONOUR Reinforces That The Issues Examined 25 Years Ago Remain

May 2, 2021

Director Kate Champion presents a crisp expression of HONOUR, Joanna Murray-Smith's study of the breakdown of a relationship based on the seductive nature of a power and influence imbalance. 
---
BWW REVIEW: The Musical Adaptation of Alison Bechdel's Graphic Memoir Comes To Life With Power And Poignancy In The Australian Premiere of FUN HOME

May 2, 2021

Captivating, heartwarming and heartbreaking, Jeanine Tesori (Music) and Lisa Kron's (Book and Lyrics) adaptation of Alison Bechdel's graphic memoir FUN HOME has finally opened in Sydney after a pandemic induced delay
---
BWW REVIEW: CLAUDEL Tells The Story Of French Sculptor Camille Claudel Through A Beautiful Blend Of Dance And Drama.

May 1, 2021

Wendy Beckett's (Writer and director) CLAUDEL exposes the challenges Camille Claudel faced when choosing to pursue a life as female artist in 19th Century Paris. 
---
BWW REVIEW: Contemporary Opera Takes On Popular Television And Cultural Tropes with Blush Opera's CHOP CHEF.

April 25, 2021

Directors Kenneth Moraleda and Nicole Pignon bring Julie Koh (Librettist) and Paul Smith's (Composer) new Australian satirical comic chamber opera CHOP CHEF to the stage. 
---
BWW REVIEW: JACQUI DARK IS ALIVE AND WELL AND LIVING IN NEWTOWN Captures The Intensity Of Jacques Brel's Music With A Personal Twist.

April 24, 2021

Multi award winning Australian opera singer Jacqui (Jacqueline) Dark returns to the Cabaret stage with JACQUI DARK IS ALIVE AND WELL AND LIVING IN NEWTOWN. 
---
BWW REVIEW: Guest Reviewer Kym Vaitiekus Shares His Thoughts On THE REMOVALISTS.

April 23, 2021

THE REMOVALISTS, one of Williamson's revolutionary works, is back at the New Theatre with gusto, guts and gravitas.
---
BWW REVIEW: The Dangers of Dismissing Reality by Disappearing Into Fantasy Worlds Is Delivered With 1950's Flair In Laura Wade's HOME, I'M DARLING.

April 17, 2021

Capitalizing on the popularity of reconnecting with vintage aesthetics, Laura Wade's (playwright) HOME, I'M DARLING considers the danger of delving too far into the retro fantasy and trying to recreate a 1950's life in the 21st century.
---
BWW REVIEW: THE TWINS Pairs Popular Comedian and Performer Greg Fleet and Acclaimed Documentary Film Director Ian Darling 40 years After They Last Shared A Stage As Schoo

April 10, 2021

Presenting both an insight into both the creative process behind adapting a play and the strength and frailty of human relationships, THE TWINS puts real life on stage as co- writers, Greg Fleet and Ian Darling are also the performers, portraying themselves.
---
BWW REVIEW: Eugène Ionesco's EXIT THE KING Holds Even More Relevance With Megan Wilding's 21st Century Australian Vision.

April 3, 2021

Almost 60 years after the premiere of EXIT THE KING, Eugène Ionesco's absurd tale of a self-centered belligerent King who refused to listen to his Queen as his kingdom crumbled retains a significance in the 21st century.
---
BWW REVIEW: Acclaimed Journalist Sally Sara's STOP GIRL Highlights The Toll Reporting Tragedies Has On Those Tasked with Bringing The Stories To The Rest Of the World

April 3, 2021

Multi-award-winning journalist Sally Sara uses her experience as an ABC Foreign Correspondent returning from years reporting from war zones as an inspiration for her first foray into writing for theatre with the powerful new work STOP GIRL.
---
BWW REVIEW: Lin-Manuel Miranda's Award Winning Revolutionary Musical HAMILTON Opens In Sydney

March 27, 2021

Lin-Manuel Miranda's multi award winning musical that broke the mold of musical theatre, HAMILTON, opens in Sydney.
---