SHOW
DATES
THEATRE

Jude Perl's Greatest Hits Comes to Kew Court House


Get ready to laugh as Melbourne singer, songwriter and comedian, Jude Perl, takes over the Kew Court House to deliver her signature fusion of award-winning
8/19 - 8/20/2022

Kew Court House
188 High Street, Kew
Kew

She Swallowed that Lie


Presented by Somebody's Theatre Company, She Swallowed that Lie created and performed in collaboration with women who have lived prison experience and marginalised youth from
8/25 - 8/27/2022

Chape off Chapel
Albert Park
Prahran

Birthday Book of Storms


Set in a mysterious library where poems and writers come to life, as a day librarian and night librarian reveal secrets to a girl about
8/17 - 8/28/2022

La Mama Courthouse
349 Drummond Street
Carlton

Bianca Del Rio - Unsanitized


BIANCA DEL RIO RETURNS TO AUSTRALIA, UNSANITIZED!Get your vaccinations and prepare the cocktails because everyone's favourite clown in a gown, Bianca Del Rio, is returning
9/7

Hamer Hall
100 St Kilda Rd
Melbourne

Laurinda


Adapting Alice Pungs award-winning book, writer and comedian Diana Nguyen and director Petra Kalive bring Laurindas schoolyard setting to the stage for a fresh and
8/6 - 9/10/2022

Southbank Theatre
140 Southbank Blvd, Southbank VIC 3006
Melbourne

One Man In His Time: John Bell and Shakespeare


Following sell-out performances in Sydney and Canberra in 2021, we are thrilled to bring John Bells special solo show to audiences in our new venue,
9/9 - 9/10/2022

Fairfax Studio, Arts Centre Melbourne
Fairfax Studio, Arts Centre Melbourne
Melbourne

The Paris Underground Cabaret


Gorgeous. Crazy. Sexy. Cool. A journey to the dark side and a night to remember.Sexy, alluring, atmospheric, accomplished, supremely entertaining vaudeville ... absolutely delivers on
9/10

Frankston Arts Centre
27-37 Davey Street Frankston 3199, Australia
Melbourne

The Wizard of Oz


Erin Detrick
9/13 - 9/15/2022

Mary MacKillop Catholic College
Haberfield

Alain Boublil and Claude-Michel Schönberg in conversation with Mark Humphries


Boublil and Schnberg will travel to Australia together for the first time in 25 years to hold two very special In Conversation events:In Melbourne hosted
9/25

Sofitel Melbourne on Collins
25 Collins St
Melbourne

Do You Hear The People Sing?


An extraordinary and rare celebration of one of the worlds most successful musical theatre collaborationsAlain Boublil and Claude-Michel Schnberg will travel to Australia together in
9/27 - 9/28/2022

Hamer Hall
100 St Kilda Rd
Melbourne

John Waters - The John Lennon Songbook

10/8 - 10/8/2022

Capitol Theatre Tamworth
374 Peel Street
Tamworth

Professor Brian Cox HORIZONS – A 21st CENTURY SPACE ODYSSEY


Having set two Guinness World Records with his previous sell-out World Tour, Professor Brian Cox is back with a brand-new live-on-stage show in 2022.The Australian
10/15

Plenary Theatre
1 Convention Centre Pl, South Wharf
Melbourne

Lucy Durack's ROM-COMCERT


Australias leading lady of stage, Lucy Durack is an unashamed fan of rom-coms and their soundtracks that tug at your heartstrings. And now with best
11/24

Hamer Hall
100 St Kilda Rd
Melbourne

Lucy Durack's ROM-COMCERT


Australias leading lady of stage, Lucy Durack is an unashamed fan of rom-coms and their soundtracks that tug at your heartstrings. And now with best
11/27

Ulumbarra Theatre
10 Gaol Rd
Bendigo

Friends! The Musical Parody


Made our day, our month, and even our year! E! NewsThe hilarious New York and Las Vegas hit Friends! The Musical Parody is finally touring
11/23 - 12/17/2022

Athenaeum Thetare
188 Collins St
Melbourne

The Phantom of the Opera

10/30 - 2/26/2023

Arts Centre Melbourne Hamer Hall
100 St Kilda Road
Melbourne




Back to the Main Page | Browse Local Theatres
---
Latest Australia - Melbourne Reviews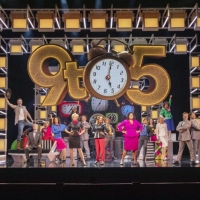 Review: 9 TO 5 tumbles Into Melbourne and Works Wonders!
by Victoria Beal - July 25, 2022
What did our critic think of 9 TO 5 at Arts Centre Melbourne? From the second the first few notes of the iconic anthem to working life hit our ears, the audience at the Melbourne opening of 9 to 5: The Musical knew they were in for a fabulously fun night. Written and presented by the one and only Do...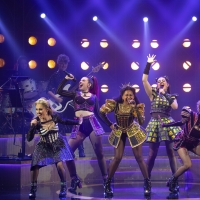 Review: SIX THE MUSICAL at Comedy Theatre
by Josh Stent - June 26, 2022
SIX the Musical is a must see this winter in Melbourne. Short and sweet at only 75-minutes long, SIX will have you jamming in your seat, while listening to the six wives of Henry VIII tell their side of the story, as a reimagined pop girl group! ...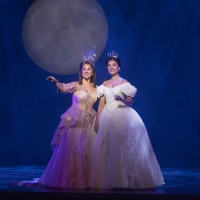 BWW Review: RODGERS + HAMMERSTEIN'S CINDERELLA at Regent Theatre
by Josh Stent - May 30, 2022
A perfect musical for the family this winter, with Cinderella's costume transformations being truly magical! 4 STARS. Read our BWW critic's review. ...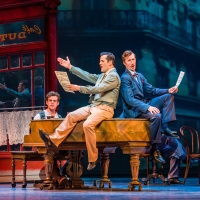 BWW Review: AN AMERICAN IN PARIS Is A Masterpiece in Melbourne
by Victoria Beal - March 24, 2022
Entering the theatre, we see nought but a lone piano on the stage. This unassuming opening to An American in Paris could lead an unknowing audience member to think they were about to see a lean and understated production - but oh how wrong they would be. This musical is a veritable smorgasbord of co...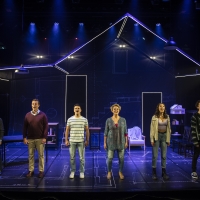 BWW Review: NEXT TO NORMAL at Chapel Off Chapel
by Josh Stent - March 20, 2022
Originally premiering on Broadway in 2009, Next to Normal was nominated for 11 Tony Awards of which it won three, including for Best Original Score. It was also awarded the 2010 Pulitzer Prize for Drama, an award that only ten musicals have received in the 105-year history of The Pulitzer Prizes....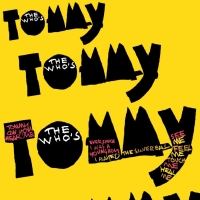 Guest Reviewer Kym Vaitiekus Shares His Thoughts On TOMMY
by Jade Kops - February 24, 2022
Director Roger Hodgman brings Pete Townsend's Tommy to the Australian stage....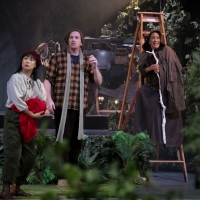 BWW Review: INTO THE WOODS at Meat Market
by Josh Stent - January 23, 2022
Into the Woods was vocally sublime and featured a refreshingly diverse range of performers...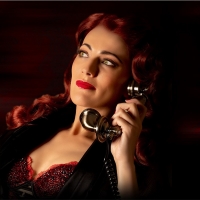 BWW Review: SEX, LIES & BETRAYAL - MEMOIRS OF A HOLLYWOOD STAR at Tusk High Bar
by Josh Stent - January 17, 2022
Are you after a night of intrigue, beauty, betrayal, and debauchery? Given current world events I am sure the answer is yes! JTM productions presentation of Sex, Lies & Betrayal – Memoirs of a Hollywood Star is therefore the show for you....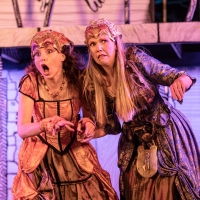 BWW Review: THE COMEDY OF ERRORS at The Australian Shakespeare Company
by Josh Stent - January 13, 2022
The outdoor setting at the Royal Botanic Gardens Melbourne is a highlight of Shakespeare Under the Stars. Watching a Shakespearean play amidst nature, while the sun sets on a hot summer day and the sky transitions to night, is pure magic....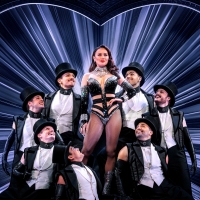 BWW Review: MOULIN ROUGE! THE MUSICAL at Regent Theatre
by Josh Stent - November 27, 2021
Melbourne, Moulin Rouge! The Musical is Majestic, Marvellous, Magical and Mesmerising!...